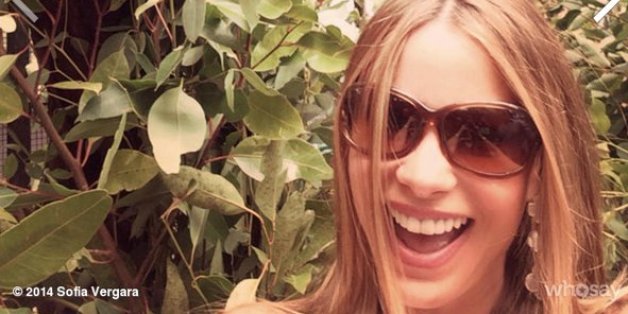 As the "Modern Family" cast prepares to call it a wrap Down Under, Sofía Vergara is taking advantage of the time to go wild with some of the country's famous furry friends.
The cast and crew of the Emmy-winning ABC series flew south for the winter on Feb. 17 for a two-week shoot that will feature the family on vacation in Australia. The 41-year-old actress has used her downtime to spend quality time with fiancé Nick Loeb and Aussie wildlife.
In January, ABC announced the "Modern Family" trip to Australia.
"We look forward to a fantastic shoot in many exotic locations [in Australia]," series creator Steve Levitan said in a statement, according to CBS. "We loved the family vacation episodes we shot in Hawaii and Wyoming -- this one is certainly our most ambitious yet. We promise to feature a kangaroo, a koala and a boomerang. I'm sure there will be lots more, but so far that's all we know about Australia -- our American school system is a disaster."
Appearances by a "Mr. kangaroo" and a koala seemed to have been confirmed thanks to Vergara's WhoSay account.
"On the set today"
"Mr kangaroo go say helo to Sofia"
"Koala selfyyyy"
No sight of the boomerang, as of yet. Maybe fans will settle for anything that can fly?
Last week, the Colombian star was spotted on set in Sydney wearing a stylish neon, cutout swimsuit and a purple maxi skirt.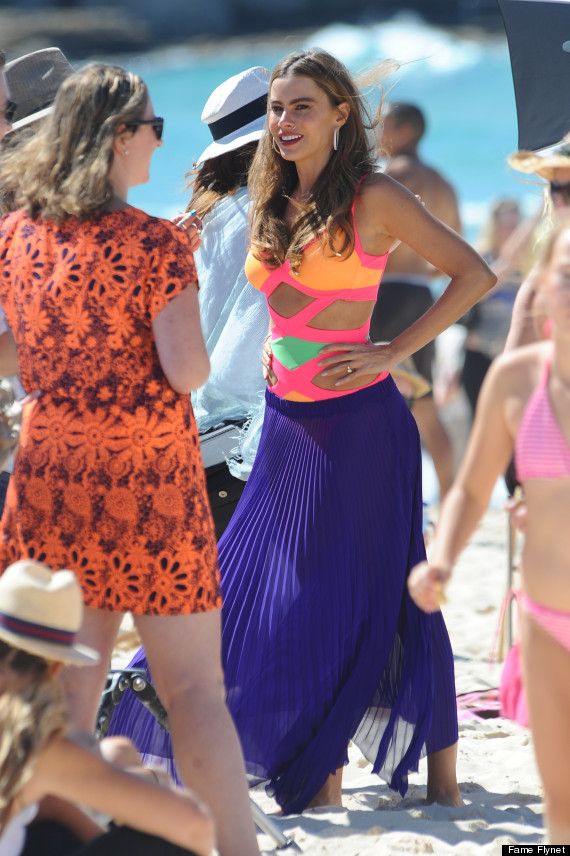 BEFORE YOU GO
PHOTO GALLERY
Sofia Vergara's Hottest Moments