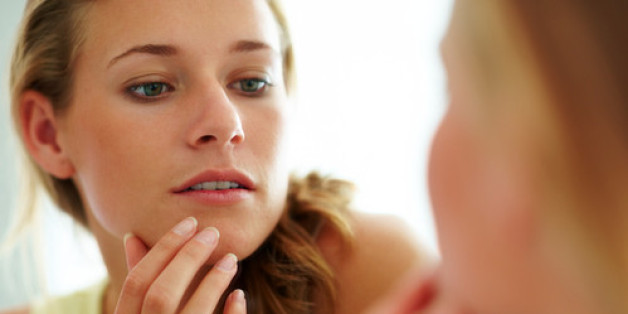 Earlier this month, we learned that the average makeup bag contains $170 worth of products.
On Monday, a new Today/AOL "Ideal to Real" body image survey was released, and it shows that people are giving up one of their most precious possessions -- time -- in exchange for their looks. The survey asked more than 2,000 adults and 200 teenagers over the age of 16 how much attention they dedicate to their appearance, and its effect on their daily lives.
The study found that women spend 335 hours, or two weeks, on their hair and makeup per year, which equates to about 55 minutes a day. However, the study also dug into deeper issues, like women and teens perceiving themselves in a negative light.
For example, 60 percent of women and a whopping 78 percent of teen girls have something bad to say about their looks. Although it seems that females were the focal point of the study, men were also polled -- but came in with lower numbers at 36 percent.
The demographics of the data also provided some interesting insight into the difference between mothers and women without children. Surprisingly, more mothers stressed about their looks than childless women, but the study also considered the fact that some of these ladies with children fear that their appearance has an effect on their kids.
Finally, common complaints were highlighted, with both men and women noting that the stomach, thinning hair and skin problems were tricky body issues.
Although it's imperative that people pay attention to what they look like, this study, among others, points out that we're still in a society that's a little too conscious of appearance. However, with celebrities like Jordin Sparks and Beyonce sharing makeup-free selfies, and models paving the way for average bodies, it seems that these efforts could promote a healthier relationship for women and their bodies in the future.
Click here to learn more about this new study from the "Today" show and AOL.
BEFORE YOU GO
PHOTO GALLERY
No Makeup, Still Gorgeous!