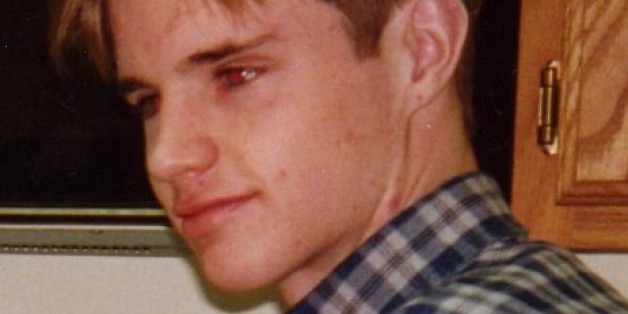 Rush Limbaugh made an eyebrow-raising reference to Matthew Shepard in a radio broadcast this week, implying that the slain gay student's murder wasn't a hate crime.
As Media Matters first reported, Limbaugh had been commenting on openly gay NBA player Jason Collins, who recently joined the Brooklyn Nets.
Listen to Media Matters' audio of Limbaugh's remarks below, then scroll down to keep reading:

Pointing to Collins' decision to wear the number 98 as a silent tribute to Shepard, who was beaten and left to die outside Laramie, Wyo. in October 1998, Limbaugh noted:
What we have here is a portion of the play-by-play of the Brooklyn Nets center Jason Collins, the first openly gay player to actually play in a professional sports game. It happened last night. The Brooklyn Nets against the Los Angeles Lakers.

This is the Nets play-by-play announcer Ryan Ruocco, as Jason [Collins] -- who by the way took number 98 in solidarity with Matthew Shepard, who was, it's now been proven didn't happen, but reputed to have beaten up by a bunch of anti-gay bigots.
Limbaugh was likely referencing journalist Stephen Jimenez's controversial book, The Book of Matt: Hidden Truths About the Murder of Matthew Shepard. Released Oct. 1, Jimenez's book claimed that media narrative around the events pertaining to Shepard's death and motivations of his killers was incorrect.
Among the various claims Jimenez made was that Shepard and one of his attackers, Aaron McKinney, were both dealing and using drugs and, in addition to being business rivals within that venture, had a sexual relationship.
Defending Shepard as having been the victim of "a brutal, anti-gay hate crime," a spokesperson for the Matthew Shepard Foundation denounced Jimenez's claims in a statement to The Huffington Post at the time of the release of The Book Of Matt.
"Attempts now to rewrite the story of this hate crime appear to be based on untrustworthy sources, factual errors, rumors and innuendo rather than the actual evidence gathered by law enforcement and presented in a court of law," the spokesperson said. "We do not respond to innuendo, rumor or conspiracy theories. Instead we recommit ourselves to honoring Matthew's memory, and refuse to be intimidated by those who seek to tarnish it."
BEFORE YOU GO
PHOTO GALLERY
LGBT Bullying Reports & Videos