A glowing tribute to George Eliot, a rich debut novel and more riveting new releases.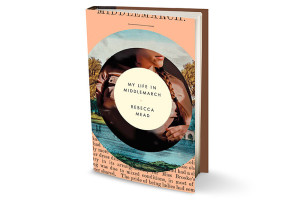 1. My Life in Middlemarch by Rebecca Mead
In My Life in Middlemarch, New Yorker writer Rebecca Mead's stirring paean to what many consider the greatest English novel, life and art, fact and fiction intermingle, influence, and illuminate each other. The nature of infatuation and enduring love, the tension between familial ties and professional ambition, the value of "small, beneficent actions," the thwarting of youthful idealism and the consolations of maturity: George Eliot's Middlemarch explores them all in ways that have guided Mead throughout her life. In her idiosyncratic blend of biography, literary criticism, and memoir, Mead reads Middlemarch as a novel that teaches us how to be sympathetic and offers touchingly humane insights into its brilliant yet vulnerable author. Mead is similarly compassionate toward her own younger selves as she presents them in her self-portrait: an ambitious and rebellious teenager in rural England who identified with Middlemarch's ardent and aspiring Dorothea; a young journalist in New York embroiled in misguided love affairs and yearning, like the novel's characters, for a "substantial, rewarding, meaningful life"; and a happily married 40-something mother and stepmother who takes inspiration from Eliot's satisfying later-in-life love affair and stepmotherhood. Even as Mead's book celebrates Middlemarch's "range, its wit, its seriousness, its erudition, its deep feeling," it exemplifies such virtues itself. Like her beloved Eliot, Mead speaks "with an authority and a generosity that [is] wise and essential and profound." Anyone who believes that books have the power to shape lives and that "our own lives can teach us how to read a book" will respond with fascination and delight to Mead's evolving appreciation of the richness and relevance of Eliot's masterwork.
— Priscilla Gilman
2. The Secret of Magic by Deborah Johnson
Inspired in part by her grandfather's life, Johnson has written a riveting novel in which a lawyer tries to solve the murder of a black World War II hero.
— Abbe Wright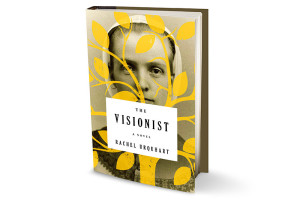 3. The Visionist by Rachel Urquhart
Polly Kimball, a gentle 15-year-old farm girl, accidentally drops an oil lamp. Glass shatters; as flames ignite and engulf her drunken, passed-out father, she seizes an opportunity. "'Death comes easy,' said a voice inside her head, her body frozen until the time for doubting had passed." Polly runs, letting the blaze consume her monstrous abuser. In Rachel Urquhart's engrossing first novel, The Visionist, Polly's act sparks a story of guilt, greed, friendship, and fanatical piety in 19th-century Massachusetts. Tohide them from questioners after the fire, Polly's mother, May, takes her and her younger brother to a cloistered Shaker enclave, where congregants mistake Polly for a visionist who conveys divine revelations. The plot unfolds through the alternating perspectives of Polly, a Shaker girl named Sister Charity, and Simon Pryor, a fire inspector and general snoop for hire who professes to have "the keen senses of a bloodhound and the canniness of a scoundrel." While Polly is an alluring mix of contradictions -- at once victim and survivor, a liar with a pure heart -- Simon proves even more compelling as a romantic in cynic's clothing. When, out in "the World," May falls victim to the cruelty of a man scheming to steal the family farm, Simon's dormant heroism awakens. Like the Shakers, Simon and Polly seek redemption. And just as the demons who torment them are more human than spirit, so are the angels who can save them.
— Karen Holt
4. I Forgot to Remember: A Memoir of Amnesia by Su Meck with Daniel de Visé
The author recounts her grueling climb back to normalcy after an accident robs her of her memory and sense of self in this heart-wrenching true story.
— Abbe Wright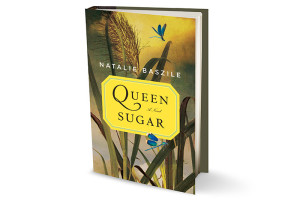 5. Queen Sugar by Natalie Baszile
In Queen Sugar, two bulwarks of American literature -- Southern fiction and the transformational journey -- are given a fresh take by talented first-time novelist Natalie Baszile. Charlotte "Charley" Bordelon leaves her Los Angeles home and moves to her father's birthplace, tiny Saint Josephine Parish, Louisiana, to claim his unlikely bequest: a neglected 800-acre sugar cane plantation. Until ten months prior, Charley acknowledges, "I thought sugar grew on the baking aisle at the supermarket. Right below the chocolate chips and the sprinkles." But now, recently widowed, she views the land as an opportunity for a new start for herself and her daughter, Micah -- an 11-year-old whose West Coast existence included meeting her wealthy grandmother for tea at the Ritz-Carlton on her birthday. Micah's new surroundings make her wonder why everything in Saint Josephine is broken down, and why nearly everyone is black.
Like legions of other African Americans who are part of the current reverse migration leading them "down home," Charley finds that the distance from her Southern roots is about more than miles and a few generations. She is perceived as an outsider by whites and blacks alike, and it turns out she needs to rebuild her farm almost entirely from scratch. Not even a mule comes with Charley's acres -- just a heap of busted equipment, a farm manager who must be coaxed from retirement and a crazy quilt of relations and neighbors who, ironically, prove to be her salvation.
From the aromas of Community Coffee and Evangeline Maid bread to the resurging farm, "a wall of green cane leaves drinking up the afternoon light," travels with Charley are a sensory experience, a tableau vivant that Baszile skillfully paints in a palette simultaneously subtle and bold. Queen Sugar is a bright and enticing reminder that, sometimes, you can go home again.
— Virginia Deberry & Donna Grant
6. This Dark Road to Mercy by Wiley Cash
A darkly mesmerizing novel in which a father steals his daughters out of foster care and attempts to outrun his past.
— Abbe Wright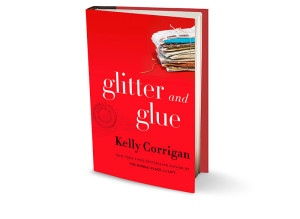 7. Glitter and Glue by Kelly Corrigan
Kelly Corrigan is no stranger to mining the depths of her heart. Her best-selling 2008 memoir, The Middle Place, was a love letter to her gregarious, exuberant, larger-than-life father; her 2010 effort, Lift, poignantly excavated her role as the mother of two young girls. Now, in her third memoir, Glitter and Glue, Corrigan turns the microscope on her relationship with her own mother, Mary, who didn't believe in coddling, who viewed motherhood "less as a joy to be relished than as a job to be done." In Corrigan's retelling, life with Mary was one bristling conflict after another, marked by more than the usual middle school embarrassment and teenage angst. In 1992, armed with a backpack and a postcollege anything-is-possible attitude, Corrigan and a friend travel to Australia in hopes of seeing the world and "becom[ing] interesting." When their funds dwindle, Corrigan finds a short-term job as a nanny to two children whose mother recently succumbed to cancer. Evidence of their loss is everywhere, from the folded red wool blanket on the couch to the handwritten notes on a recipe for minestrone. At first Corrigan has no idea how to proceed amid such loss. Gradually, though, while making Vegemite sandwiches for the children's lunches or reading them stories at night, she begins to hear her own mother's voice -- guiding, chiding, or uttering one of her oft-repeated phrases. And through her own experience of caring for children, she begins, for the first time, to appreciate the complex woman who raised her. Or, as Corrigan recalls her saying, "Your father's the glitter, but I'm the glue."
— Abbe Wright
8. Out of the Woods: A Memoir of Wayfinding by Lynn Darling
After sending her daughter off to college, grieving widow Darling trades Manhattan for a bare-bones cottage in Vermont, where, in learning to fend for herself, she begins to heal.
— Abbe Wright
Keep in touch! Check out HuffPost OWN on Facebook and Twitter .