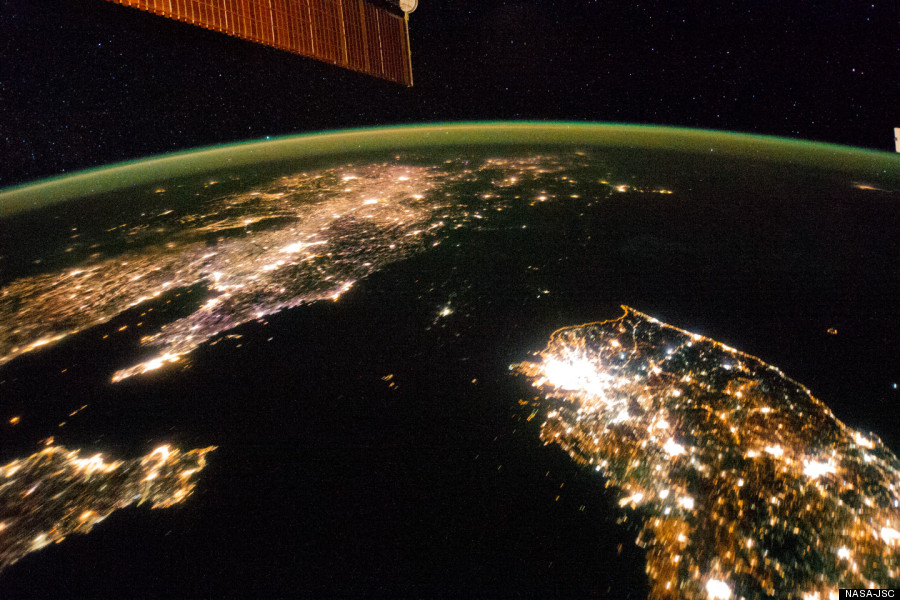 Photographs taken from space at night usually show where people are -- just follow the lights. But the nearly 25 million people in North Korea seem to vanish almost completely at night in this new image taken from the International Space Station.
The photo shows North Korea as a dark gap in the map between the bright lights of South Korea and China.
NASA says the photograph, taken Jan. 30 and released this week, was cropped and enhanced to improve contrast, and lens artifacts have been removed. The space agency also released video of the flyover, which you can see below.
(h/t Buzzfeed)
BEFORE YOU GO