"If you could only tell a visitor to do ONE thing in your whole state, what would it be?"
We asked this question to ourselves, to our trusted friends, and to a whole bunch of HuffPost editors. We thought our comrades' answers would help us create the ultimate American travel guide.
But their suggestions -- from ice cream scoops to National Park hikes -- did much more than that. They reminded us that America is truly beautiful... every snow-capped, white-sand, deep-fried corner of it.
pu
We'll never be able to capture each state's huge array of awesomeness in a single post. But if you're looking to travel back to your American roots, this bucket list might be a good place to start.
ALABAMA
Go to space camp at the U.S. Space & Rocket Center
Aspiring astronauts ages 9 to 99 come to Huntsville for a chance to sleep in bunks, spin in the Multi-Axis Trainer, and handle a crisis on simulated intergalactic missions.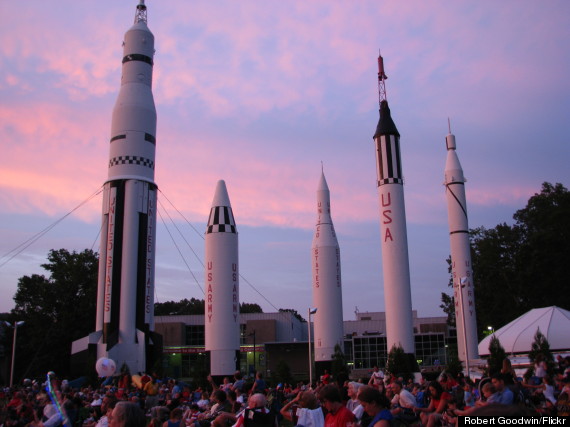 ALASKA
Hang with polar bears in their real home at the Arctic National Wildlife Refuge
The villages of Kaktovik and Barrow, located on Alaska's 19 million-acre wildlife refuge, are especially spectacular spots to stay the night, meet a guide, and watch polar bears live wild and freely.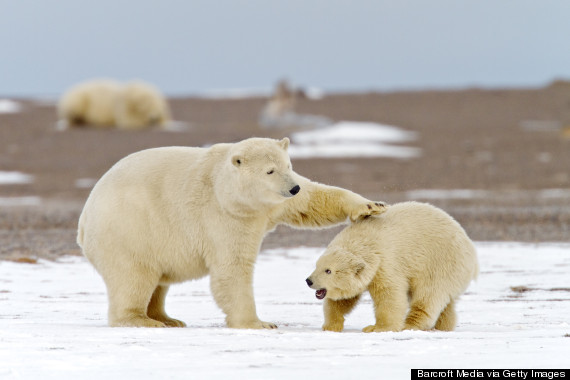 ARIZONA
Spend a night on the floor of the Grand Canyon
Yes, you could settle for a standard daytime walk around the rim. But that way, you wouldn't see Havasu Falls.
Recommended by Yasmine Hafiz, associate editor of Huffington Post Religion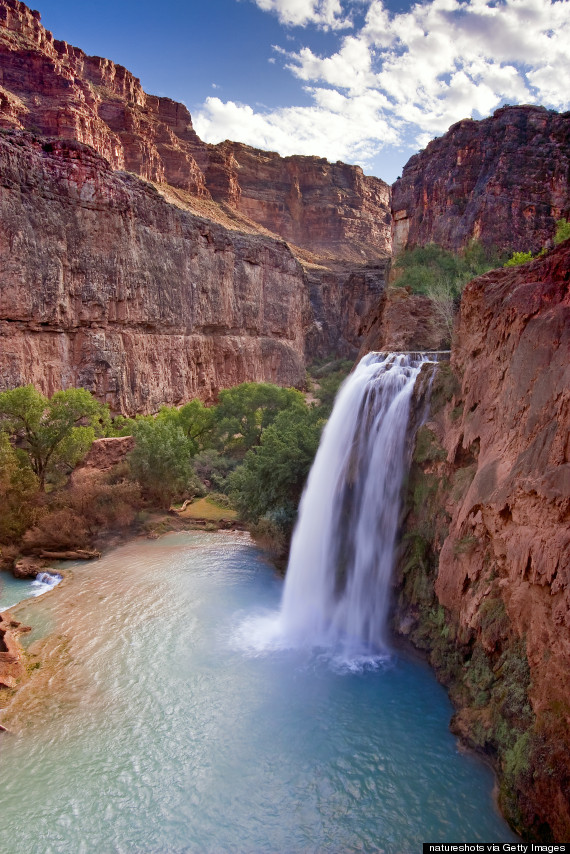 ARKANSAS
Visit Anthony Chapel in Garvan Woodland Gardens
Nestled within 210 acres of flowers, streams and waterfalls is a sky-high (okay, six stories high) chapel made of pine beams and floor-to-ceiling glass windows. You can practically hear Mother Nature singing.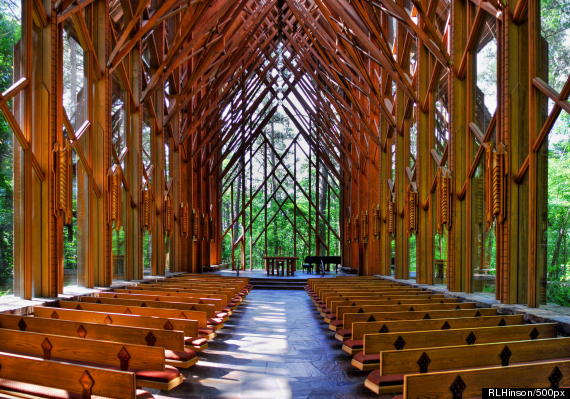 CALIFORNIA
Drive State Route 1 through Big Sur
Nothing is more California than a coastal road trip, and this one will take you past some of the most precious views on Earth. Stop at Nepenthe for sunset cocktails on cliffs over the water.
Recommended by Suzy Strutner, associate editor of Huffington Post Travel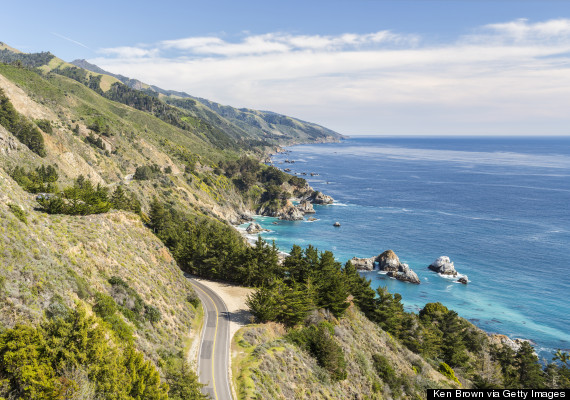 COLORADO
Go sandboarding at Great Sand Dunes National Park
If you thought Colorado's mountains were shreddable, wait till you speed down the tallest dunes in North America on a fiberglass board. Don't worry; you can usually still see snowcapped peaks in the background.
Recommended by Sebastian Murdock, associate editor of Huffington Post Crime & Weird News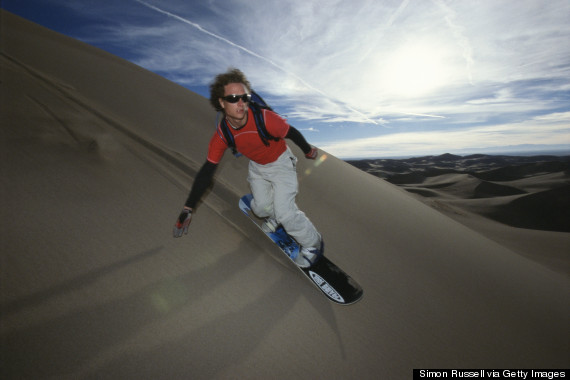 CONNECTICUT
Order the white clam pizza at Frank Pepe Pizzeria
"Pepe's" is one of the oldest pizza joints in the country. It was Frank Pepe himself who invented apizza -- now a New Haven delicacy -- by subtracting mozzarella, adding oregano, and thinning the crust of the average slice. Pepe's white clam apizza has been called the best pizza in America.
Recommended by Yasmine Hafiz, associate editor of Huffington Post Religion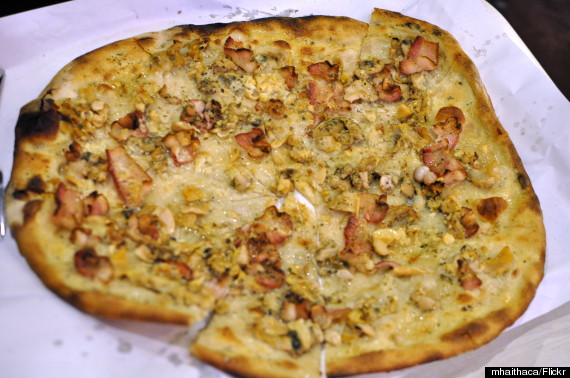 WASHINGTON, D.C.
Go paddle boating on the Tidal Basin
There's something about seeing D.C.'s biggest monuments from the water. On a warm spring day, you can paddle past the Jefferson Memorial and catch sun between the cherry trees.
Recommended by Emma Gray, senior editor of Huffington Post Women DELAWARE
Walk the Rehoboth Beach Boardwalk
Finally, a U.S. boardwalk that hasn't lost its vintage vibe. At precisely one mile long, your stroll will last the perfect amount of time to finish a Kohr Brothers cone. Stop at Arena's Deli for a sandwich if you're still hungry.
Recommended by Lisa Miller, associate editor of Huffington Post Travel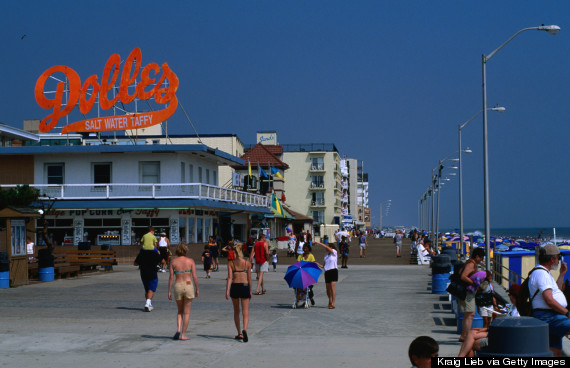 FLORIDA
Climb the Shark Valley tower
Take a tram tour or brave the humidity and bike around this zone of Everglades National Park. Halfway through, there's an observation tower you can climb-- it lets you realize, from above, just how many zillions of alligators have been lurking in the swamps all along.
Recommended by Julie Thomson, associate editor of Huffington Post Taste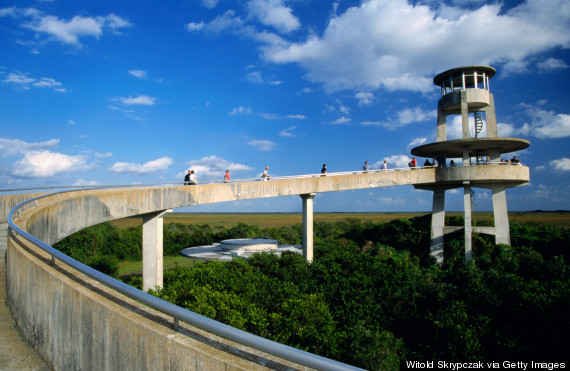 GEORGIA
Eat at the Olde Pink House in Savannah
This refined Southern restaurant has played many roles as a residence, a bank and an army headquarters-- this is something James Habersham, the home's original owner, is apparently not happy about. Patrons have reportedly seen Mr. Habersham's ghost hanging around the bar... so take your spiked raspberry lemonade to go and walk along the Savannah River outside.
Recommended by Kate Palmer, Huffington Post national editor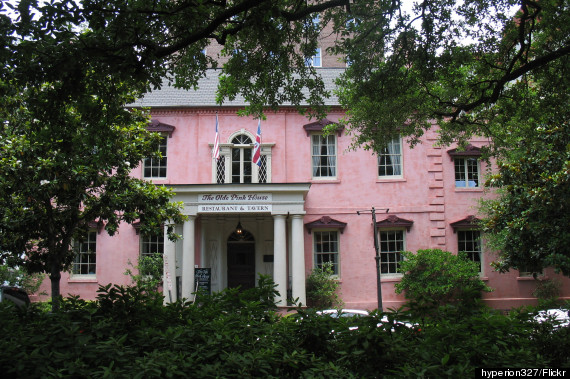 HAWAII
Climb the Stairway to Heaven
Ok, we can't exactly promote this hike, since it's technically illegal. But the view is actually spectacular.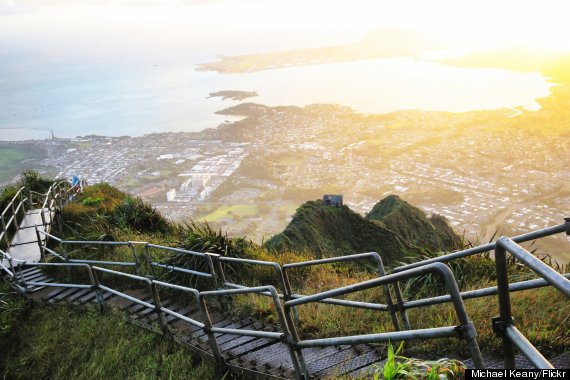 IDAHO
Drive Interstate 90 across the Panhandle
This fast, furious, 75-mile zoom across Idaho's top portion will remind you why driving is an American pastime. Stop in scenic Coeur d'Alene for a cold PBR.
Recommended by Chris Gentilviso, senior editor of Huffington Post Politics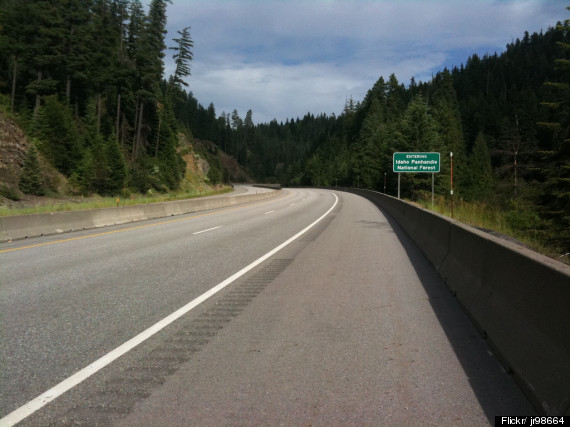 ILLINOIS
Have a drink at the top of the Hancock Building
Whether it's the sunset hour or late at night, the best way to see Chicago is from a table at The Signature Lounge on the 95th floor... with an esquire martini in hand.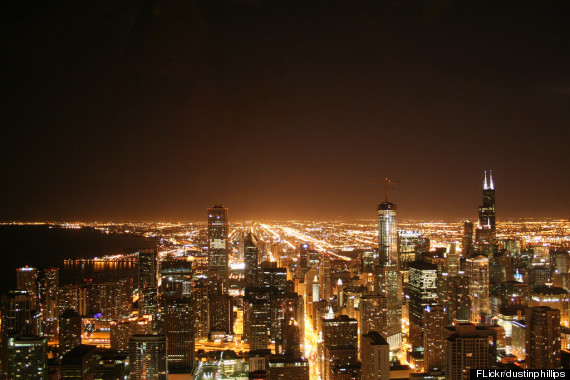 INDIANA
Try the tenderloin sandwich at Ivanhoes
This family-run restaurant in Upland has 100 shakes and sundaes to choose from. For a total Midwest experience, complement yours with thin-pounded, deep-fried pork loin on a hamburger bun. Mmm... tastes like country.

IOWA
Visit the Butter Cow at the Iowa State Fair
A dynasty of five master artists have sculpted the Butter Cow over the years... he's been a State Fair tradition since 1911. At 600 pounds, the Butter Cow could butter 19,200 slices of toast.
Recommended by Lisa Miller, associate editor of Huffington Post Travel KANSAS
Sample the No. 6 Oatmeal Stout at Gella's Diner & Lb. Brewing Co.
One day, Gerald Wyman's wife told him to please stop brewing beer in their kitchen. A few years later, Wyman had a charming-yet-modern storefront and a Gold World Beer Cup Award for his Oatmeal Stout.
Recommended by Lauren Zupkus, fellow with Huffington Post Entertainment

This photo of Gella's Diner & Lb. Brewing Co. is courtesy of TripAdvisor
KENTUCKY
Drive and drink (but don't drink and drive!) along the Bourbon Trail
This pre-planned route leads you past eight of Kentucky's distilleries, from Jim Beam to Maker's Mark. If you can't be trusted to operate a motor vehicle, hire a party bus.
Recommended by Kate Auletta, senior editor of Huffington Post Travel LOUISIANA
Go to the French Quarter Festival
New Orleans's classic neighborhood hits its prime during this free three-day music festival every spring. It's also the best way to fit every local delicacy into your stomach at once: restaurants sell little sample-size plates at the "world's largest jazz brunch."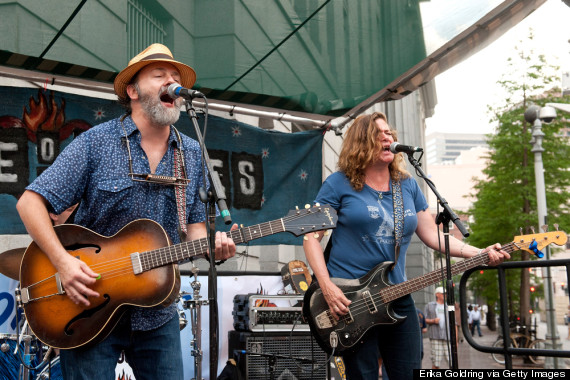 MAINE
Watch the sunrise on Cadillac Mountain
Most of the year, this is the first place the sun comes up in the whole United States. It's also the most famous hike in beautiful Acadia National Park.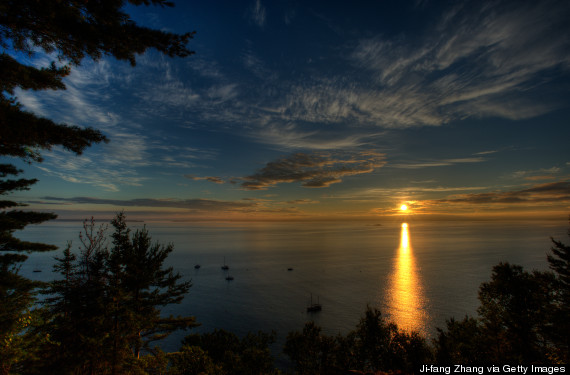 MARYLAND
Crack a crab at Cantler's
You can drive your boat directly up to this "riverside inn," where they sort crabs in a wash basin right before your eyes. Accompany with LOTS of Old Bay seasoning.
Recommended by Christine Dalton, associate editor of Huffington Post Comedy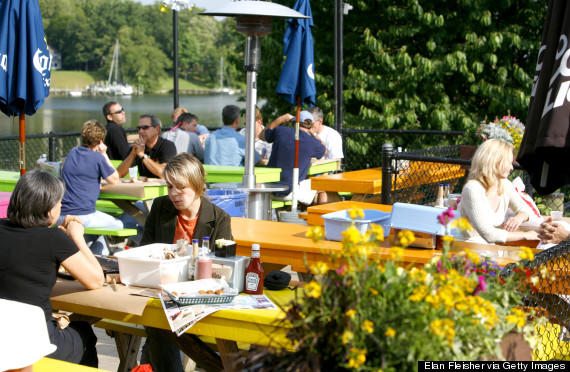 MASSACHUSETTS
Dance at The Beachcomber on Cape Cod
This rollicking, old-school dance bar is parked right on the beach in a former lifesaving station. After a few mudslide cocktails, the live reggae and rock will make you feel supercharged enough to sprint into the ocean.
Recommended by Herbie Ziskend, chief of staff at the Huffington Post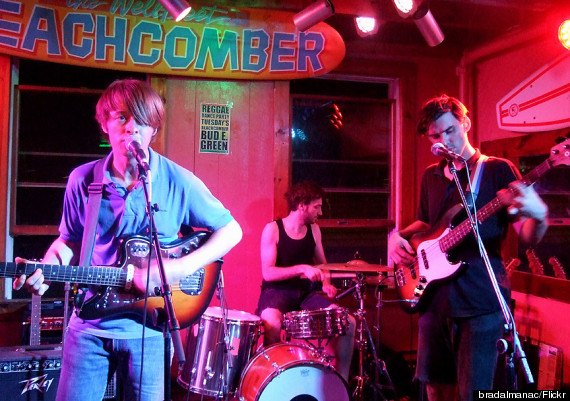 MICHIGAN
Visit the Shinola Store
Shinola is aiming to "reinvigorate the storied American brand" -- and reinvigorate Detroit in general -- by manufacturing quality watches, bikes and leather goods right in the heart of the city. At their hipster-licious storefront, you can shop for timepieces and watch the bicycle assembly line. MINNESOTA
Canoe the Boundary Waters
There are over a thousand individual lakes in this slice of Superior National Forest. Many of them are only reachable if you paddle past majestic pine groves and hulking rock formations.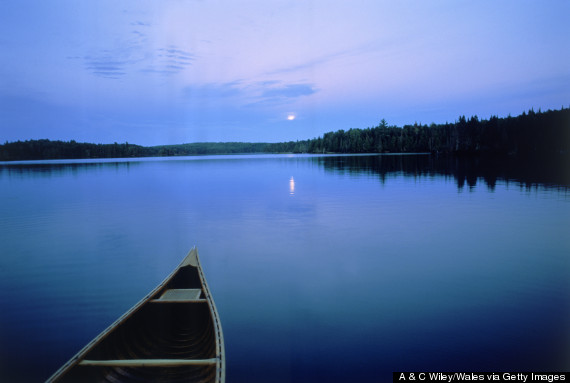 MISSISSIPPI
Listen to blues at The Lyric in Oxford
When you need -- if you need -- a break from the beer bars and battle cries of the Ole Miss students in Oxford, hide out in this movie-theater-turned-concert-hall. It first served as a stable for William Faulkner's family.
Recommended by Kate Auletta, senior editor of Huffington Post Travel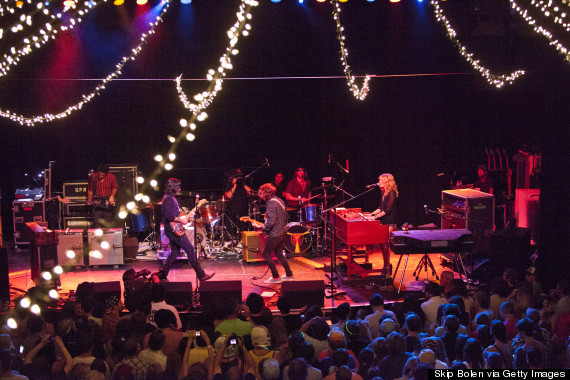 MISSOURI
Explore the Ozark Caverns
Out of thousands of caves in Missouri, the most famous feature is Angel Showers, where water constantly flows from the ceiling like a waterfall. During your tour, you might also encounter the rare blind salamander.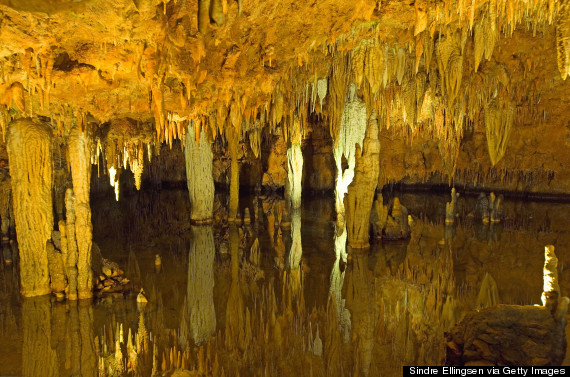 MONTANA
Drive Going-to-the-Sun Road
You'll feel like you're in one of those nature-themed IMAX movies during this 50-mile drive through Glacier National Park.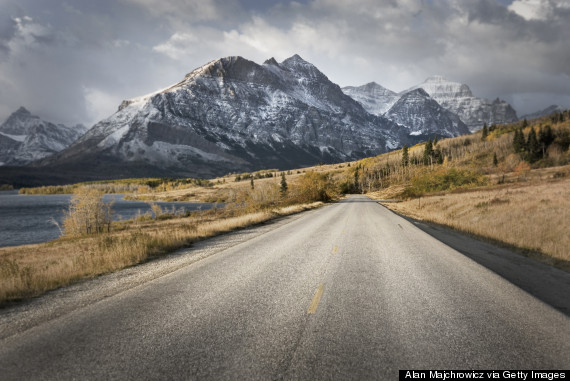 NEBRASKA
Throw horseshoes during Popcorn Days in North Loup
At this festival, Nebraskans pay tribute to their state's most prosperous crop with three days of polka dancing, turtle racing, bull riding, and UNLIMITED FREE POPCORN! NEVADA
Order a late-night Awful Awful Burger at The Nugget
Gamblers say they're coming to Reno for the refreshingly low-key vibe at Peppermill Casino. What they're actually after, however, is probably just The Nugget's world-famous Awful Awful Burger, served with a "mountain of fries."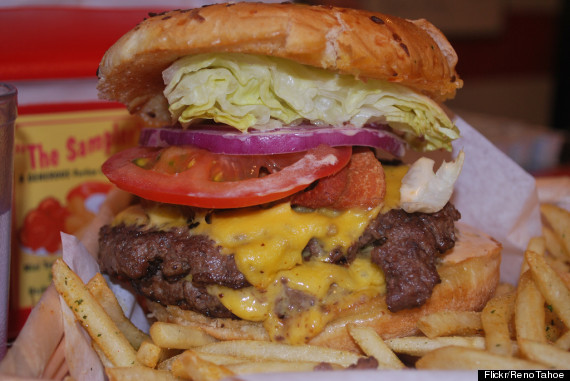 NEW HAMPSHIRE
Add your pumpkin to the wall at the Pumpkin Festival
Every year, people from far and wide lug pumpkins to New Hampshire's big gourd fest. They're usually battling to either defend or win back the official world record for "most jack-o'-lanterns in one place."
Recommended by Cayla Rasi, social media editor at The Huffington Post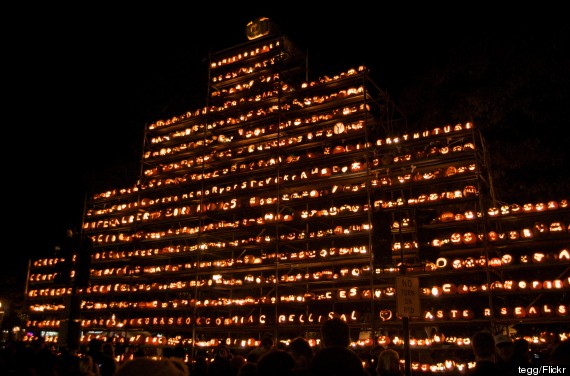 NEW JERSEY
Climb Barnegat Lighthouse on Long Beach Island
There are 217 steps in this tower, which locals affectionately refer to as "Barney." It's clearly not the tacky Jersey shore you've seen on TV.
Recommended by Katelyn Mullen, editor of Huffington Post Travel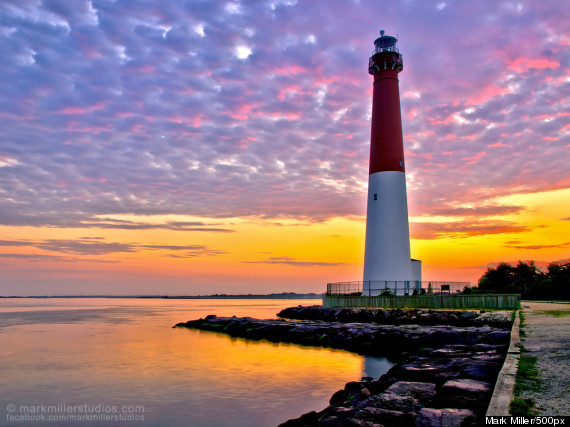 NEW MEXICO
Watch a Balloon Glow at the Albuquerque International Balloon Fiesta
At the biggest balloon rally in the world, hundreds of hot air balloons hit the big blue sky at once. When they light up for a Balloon Glow night ascent, you feel all magical and ticklish inside.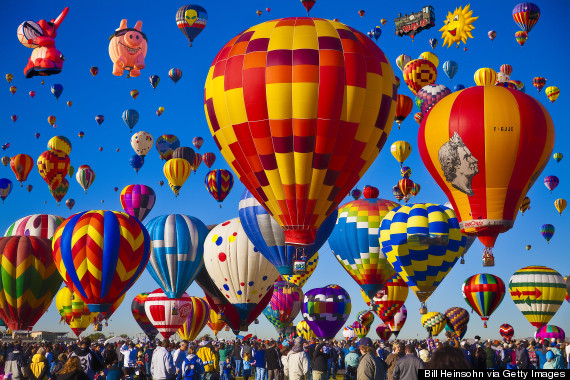 NEW YORK
Go wine (and pie) tasting on Long Island's North Fork
You'd never guess that 30 picture-perfect wineries were so close to the city-- or so insanely cheap to tour. A strawberry pie from Briermere Farms will further alter your life.
Recommended by Jenna Amatulli, fellow with Huffington Post Crime & Weird News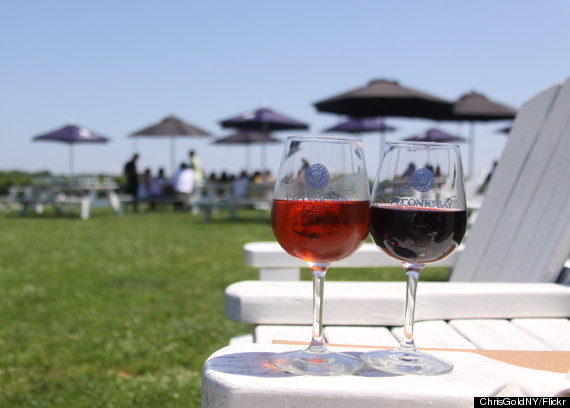 NORTH CAROLINA
Tour the Biltmore Estate
Exploring the largest private residence in the United States feels like being at the Palace of Versailles...except you're in America. And you can rent bikes to whiz freely around the gigantic property.
Recommended by James Nichols, associate editor of Huffington Post Gay Voices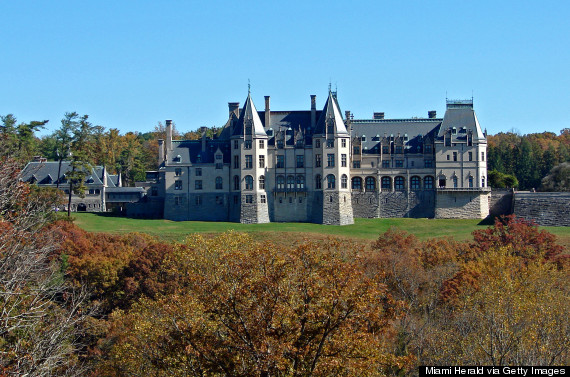 NORTH DAKOTA
Climb White Butte
This massive hill outside the town of Amidon is the highest point in the whole state, at 3,507 feet above sea level. The hike (or "wilderness stroll," shall we say) to the top only takes about an hour, but climbers from all over the world come to conquer it because the trail is littered with dangerous rattlesnakes. Pack a celebratory picnic in case you survive.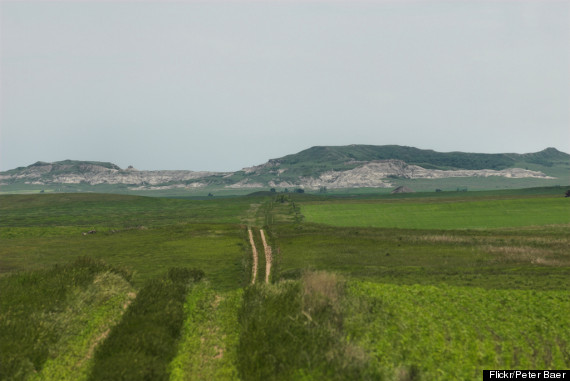 OHIO
Get a scoop of black raspberry chocolate chip at Graeter's Ice Cream
This adorable store in Cincinnati has been selling its famous, ultra-thick ice cream (made in tiny two-gallon batches) for well over a hundred years... and it's sooo good.
Recommended by Kate Auletta, senior editor of Huffington Post Travel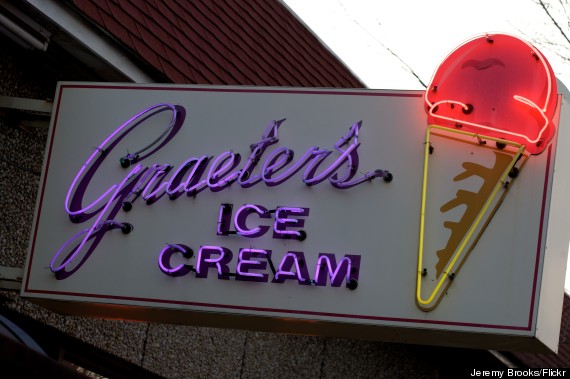 OKLAHOMA
Go to the Norman Music Festival
What started in 2008 as a tiny, one-day music fest has exploded into a three-day concert experience with multiple stages, art walks, and local food tastings... all for free. That's the Oklahoman way.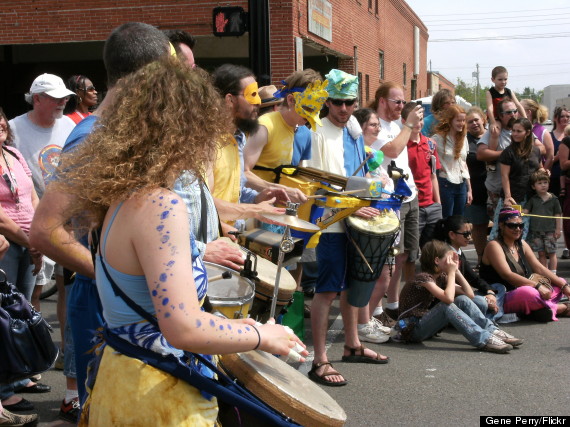 OREGON
Get lost in Powell's City of Books
This bookstore in Portland claims it's the largest one in the world... and considering 1.6 acres of bookshelves and nine color-coded rooms, we're inclined to believe them.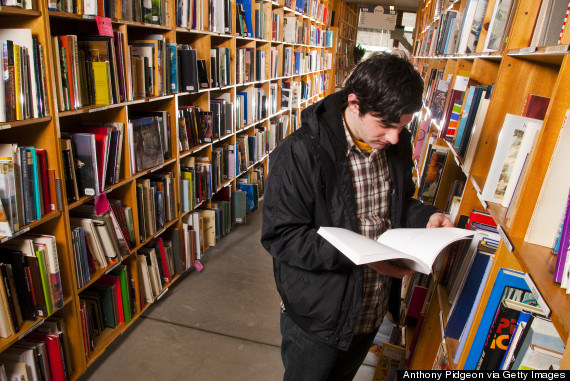 PENNSYLVANIA
Go to a mud sale in Lancaster County
Mud sales (named for the wet ground in springtime) are the live auctions and craft sales that happen every year in Amish Country. Pennsylvanians -- both Amish and not -- haggle with each other to score a handmade quilt or home-baked pie. Take a tour of the quaint Amish countryside afterward!
Recommended by Chris Gentilviso, senior editor of Huffington Post Politics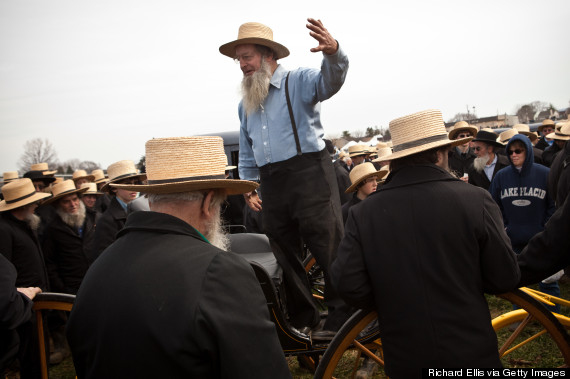 RHODE ISLAND
Take the Cliff Walk in Newport
Ocean on one side, gigantic Gilded Age mansions on the other. Your only problem in life will be deciding which view to look at.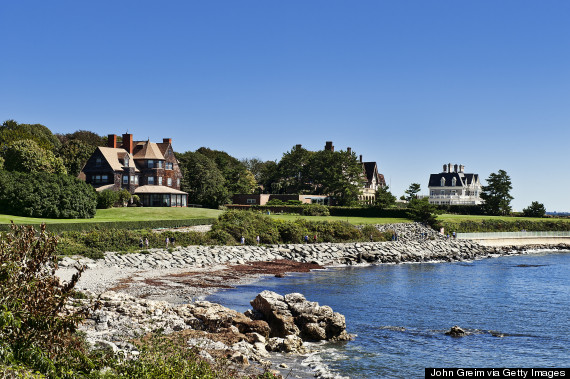 SOUTH CAROLINA
Taste the barbecue hash at Sweatman's BBQ
They call this 100-mile barbecue because it's totally worth the long drive to Bub Sweatman's house-turned-buffet-room in the town of Holly Hill.
Recommended by Dana Oliver, senior beauty editor of Huffington Post Style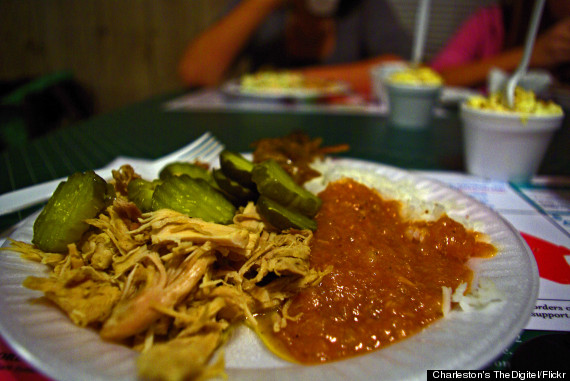 SOUTH DAKOTA
Visit the Mitchell Corn Palace
This multi-use facility isn't all that interesting on the inside. But the outside, it's truly a sight. The building is actually decorated with crop art and is redesigned each year with a new theme!
Recommended by Kate Palmer, national editor of the Huffington Post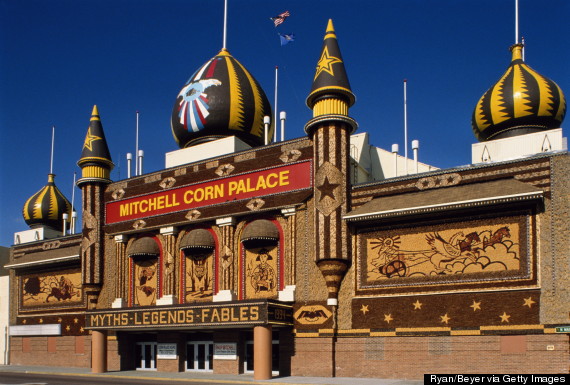 TENNESSEE
Spend a day in Dollywood
It's the most awesomely kitschy and fabulously delicious experience in all of Tennessee. The park, in Pigeon Forge, is run in a partnership between the great Dolly Parton and Herschend Family Entertainment. Think food, waterslides and all things Dolly.
Recommended by Ashley McAdams, content director of Huffington Post Lifestyle & Local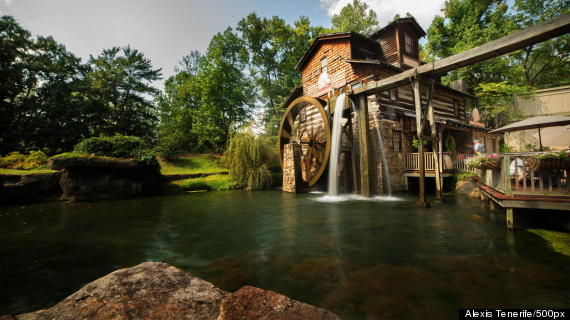 TEXAS
Tube the Guadalupe River
Nothin' says Texas like drifting down the river on a toasty summer day with all your best friends and a massive floating cooler of Coors.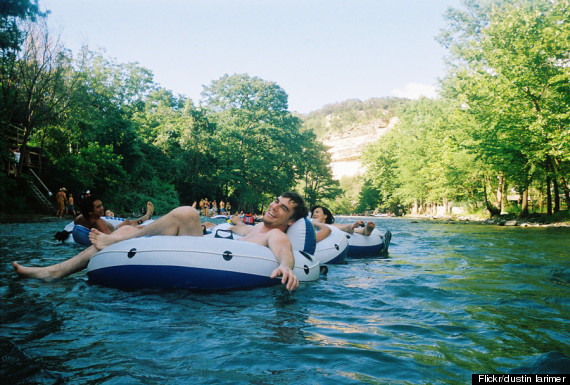 UTAH
Hike to Delicate Arch
It's the most famous sandstone formation in Arches National Park and the same one you'll see on Utah's license plates. The Olympic torch even passed through the arch in 2002, making this hike both beautiful and historic.
Recommended by Lauren Zupkus, fellow with Huffington Post Entertainment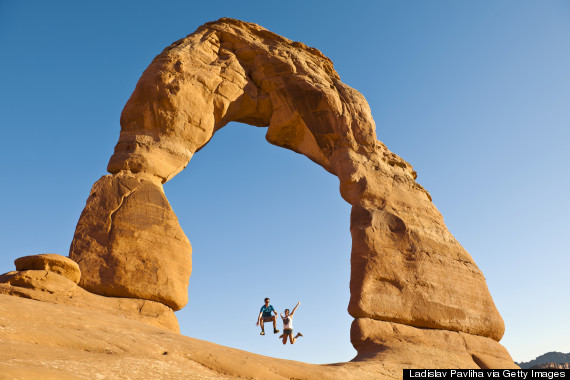 VERMONT
Take a brewery tour
For a small state, Vermont packs an alcoholic punch-- it has the most breweries per capita of any state. Visit as many breweries as possible, without having to travel very far! The Vermont Breweries Association offers a full list of options. Make sure to check out Magic Hat Brewery in South Burlington and take a free guided tour. VIRGINIA
See a movie at The Byrd Theater in Carytown
Carytown is Richmond's cutesy shopping district, and The Byrd is the big, glamorous old-time movie palace that's been showing films since 1928-- on Saturdays, you can still hear an organ performance before your movie. Tickets are $1.99, which means you have more than enough spare change for a french toast donut from Dixie Donuts.
Recommended by Chris Gentilviso, senior editor of Huffington Post Politics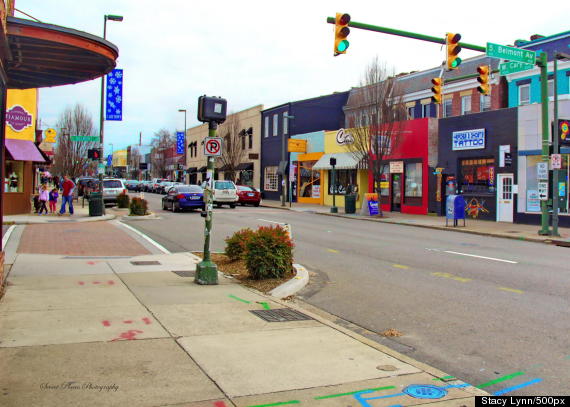 WASHINGTON
Hike the Ape Caves
They're actually ultra-long lava tubes near Mount St. Helens, one of our country's "highest threat" volcanoes. Wander through the dark, cold tubes with a headlamp, and pop out in a sunny forest on the other side.
Recommended by Andy Campbell, news editor of Huffington Post Crime & Weird News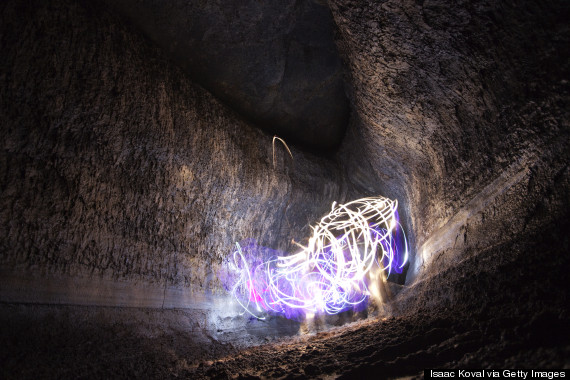 WEST VIRGINIA
Eat a pepperoni roll from Country Club Bakery
Never heard of a pepperoni roll? That's because they're basically only in West Virginia. The Country Club Bakery in Fairmont is where it all began, when Italian immigrant Giuseppe Argiro first stuffed freshly-seasoned pepperoni into a warm roll.
Recommended by Paige Lavender, senior editor of Huffington Post Politics WISCONSIN
Shop the Dane County Farmer's Market
Everyone in Madison -- from hippies to soccer moms -- shops the Saturday smorgasbord that sets up around the Capitol building (they're open almost all year round!). Be sure to pick up some classic Wisconsin cheese curds.
Recommended by Paul Brandeis Raushenbush, executive editor of Huffington Post Religion WYOMING
Go to Cheyenne Frontier Days
On your way to Cheyenne, pass through Wyoming's seven national parks to get a feel for the state's supreme scenery. Then, meet their supreme people at "The Daddy of 'em All," a 10-day rodeo-meets-small-town-bonanza with free pancake breakfasts and concerts from the likes of Brad Paisley. This article has been updated to note a change of location for New Hampshire's annual Pumpkin Festival.

BEFORE YOU GO
PHOTO GALLERY
51 U.S. Attractions & Facts