Stinking, blinding smog has covered China's capital city Beijing for more than a week, keeping most people sheltered indoors.
Fortunately, China's environmental activists aren't all that sensible.
Beijing's totally wacky "Naked Run" took place for the third year in the city's Olympic Park on Sunday, drawing around 300 runners who stripped down to their underwear for the 2 miles sprint.
Braving freezing temperatures and the blanket of pollution that triggered an "Orange Alert" in Beijing last week, many runners donned gas masks for the race, according to China Daily.
Sina News explains that the original run was organized by Chinese netizens in 2012, to prove that Chinese can take the cold as well as any other nationality. As China's smog crisis continues to get worse, the organizers are using this year's race to promote environmentally-conscious, low-carbon lifestyles.
Runners told China Radio International that naked running was a great way to feel closer to nature, but they worried for their health being outdoors. Competitors said they were conflicted about taking off their clothes outdoors while China suffers from its worst pollution in months.
Brave souls, indeed.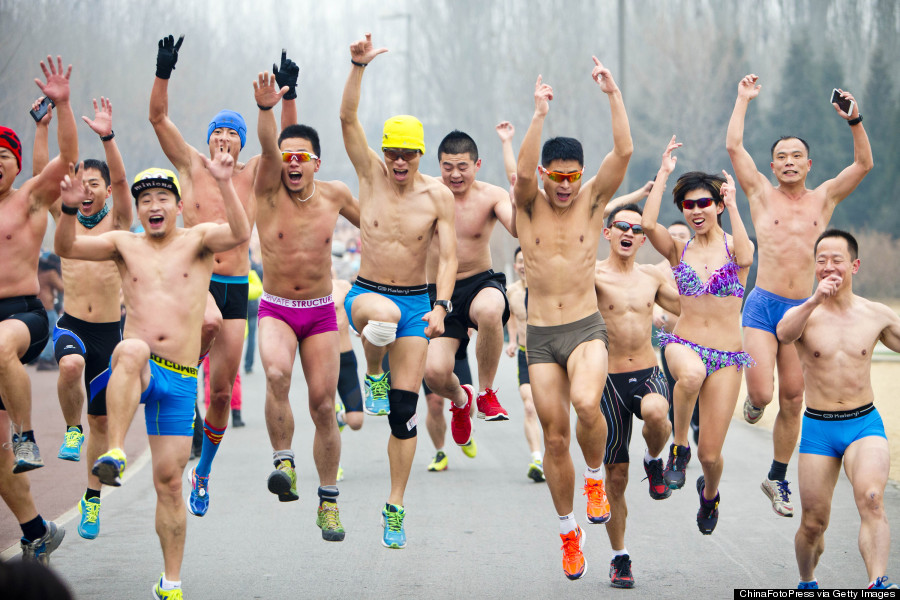 People take part in the annual undie run at the Olympic Park in Beijing, China on Feb. 23, 2014. (ChinaFotoPress/ChinaFotoPress via Getty Images)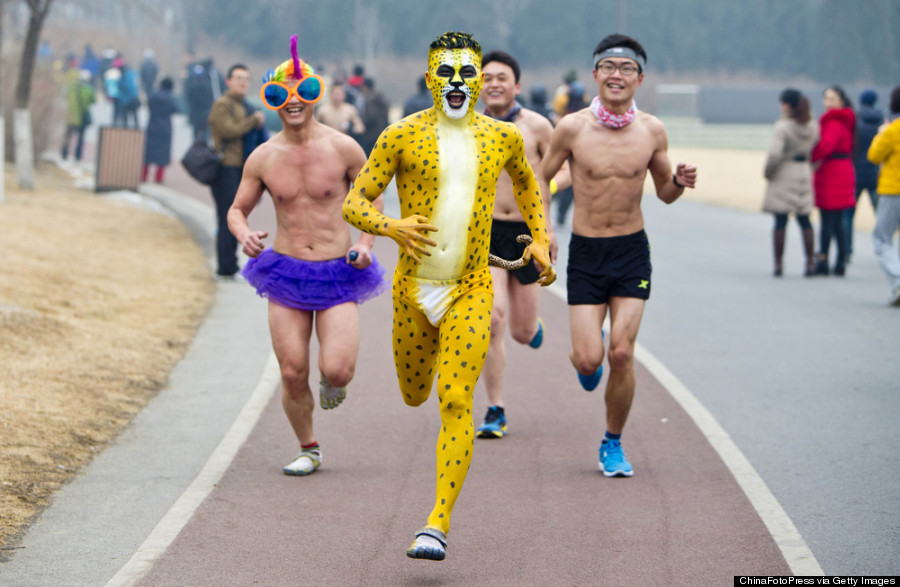 A man dressed as a leopard takes part in the annual undie run at the Olympic Park in Beijing, China on Feb. 23, 2014. (ChinaFotoPress/ChinaFotoPress via Getty Images)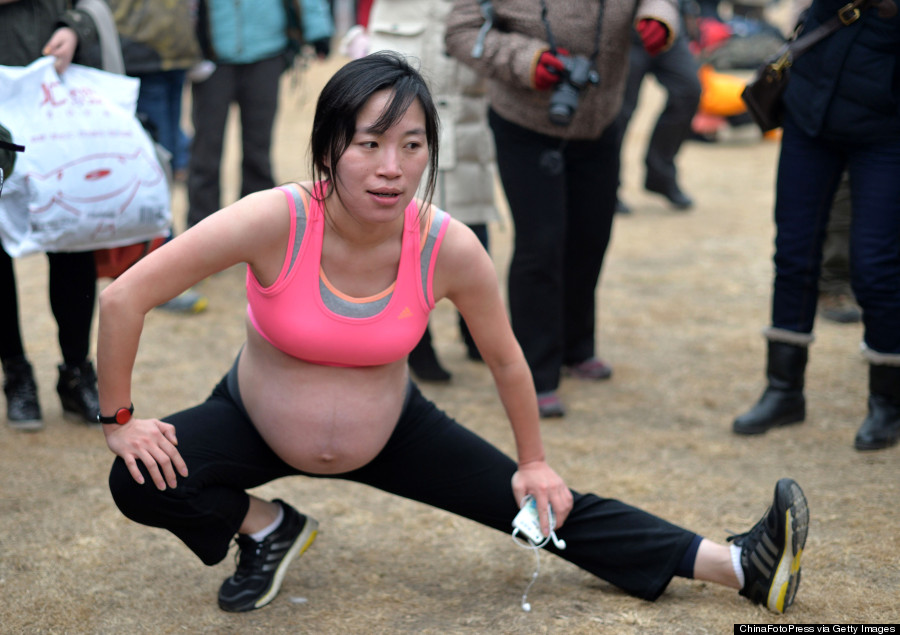 An expectant mother warms up during the annual undie run at the Olympic Park in Beijing, China on Feb. 23, 2014. (ChinaFotoPress/ChinaFotoPress via Getty Images)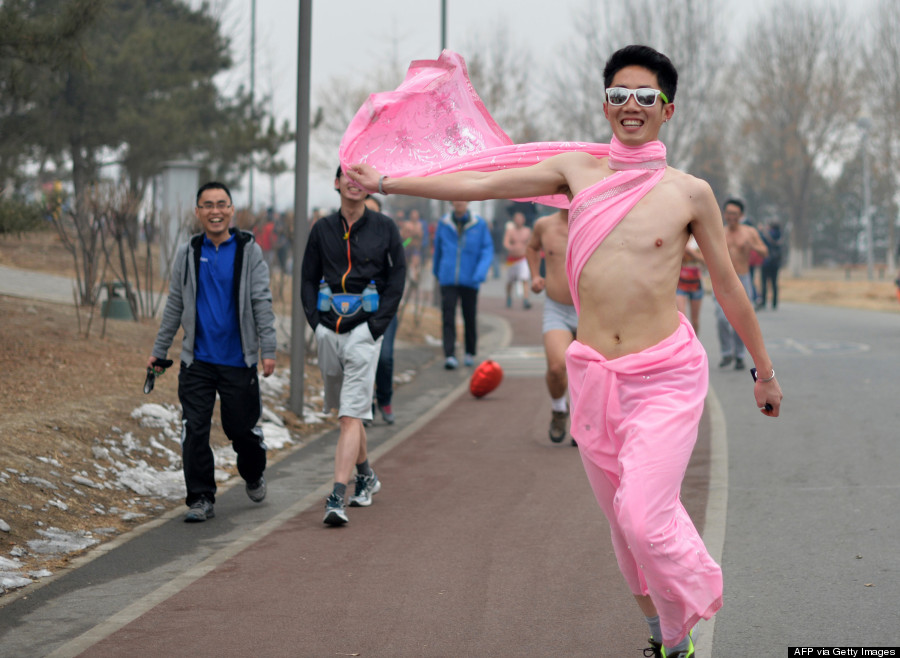 A participant runs in the annual undie run at the Olympic Park in Beijing, China on Feb. 23, 2014. (STR/AFP/Getty Images)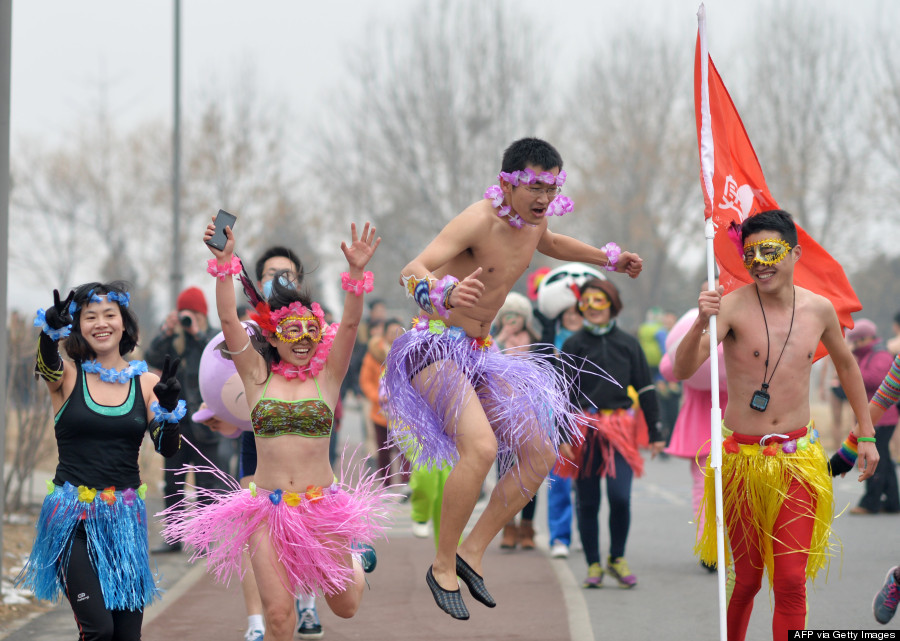 Participants run in the annual undie run at the Olympic Park in Beijing, China on Feb. 23, 2014. (STR/AFP/Getty Images)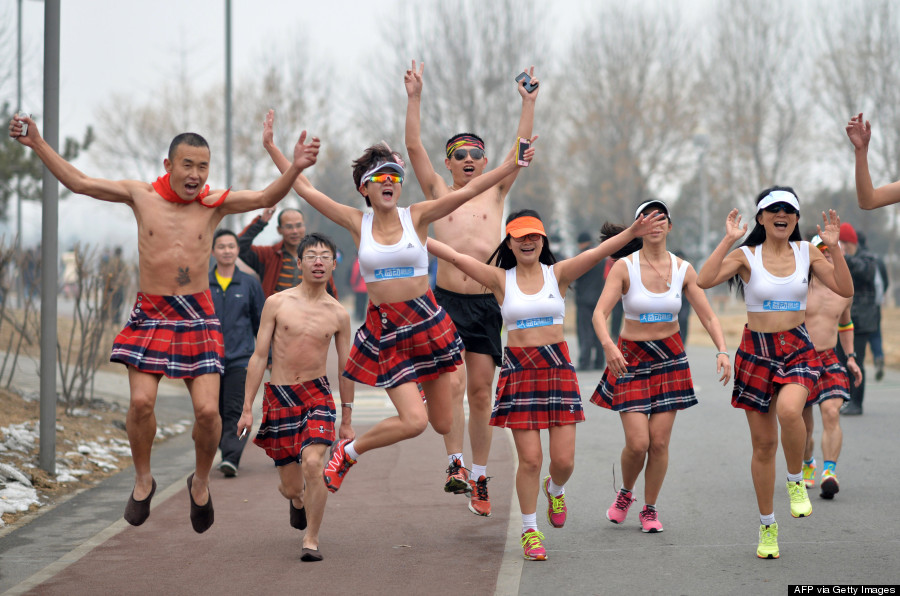 Participants run in the annual undie run at the Olympic Park in Beijing, China on Feb. 23, 2014. (STR/AFP/Getty Images)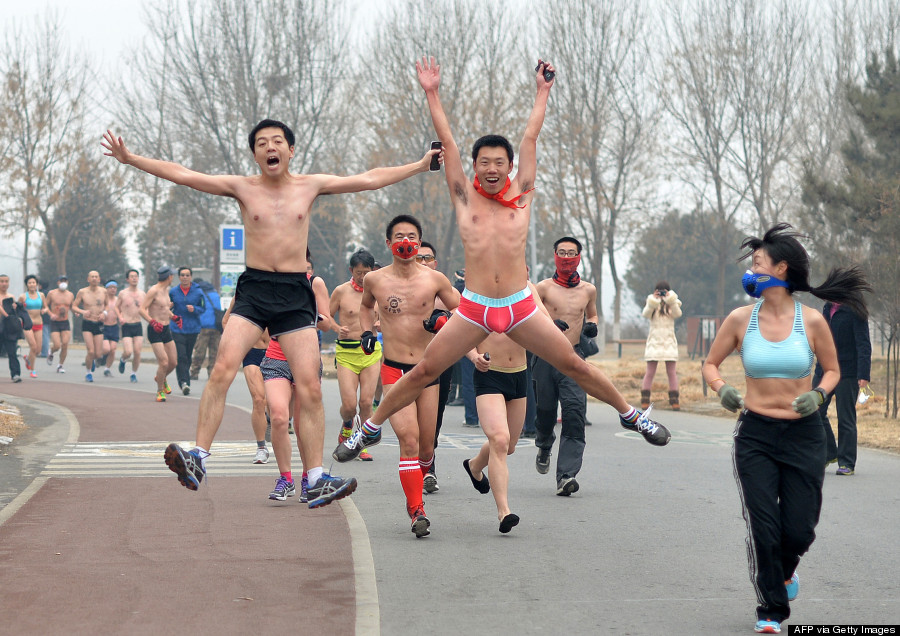 Participants run in the annual undie run at the Olympic Park in Beijing, China on Feb. 23, 2014. (STR/AFP/Getty Images)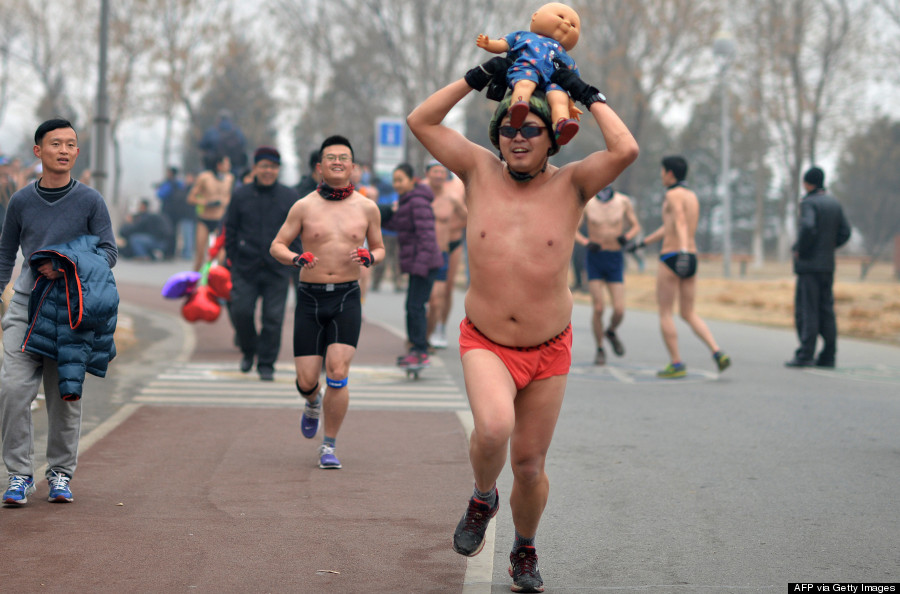 A participant runs with a baby doll in the annual undie run at the Olympic Park in Beijing, China on Feb. 23, 2014. (STR/AFP/Getty Images)
BEFORE YOU GO
PHOTO GALLERY
Pollution In China