Proving that making smart choices just isn't his forte, a suburban Chicago man was busted for running a meth lab -- again -- and happened to be wearing a "Breaking Bad"-inspired t-shirt at the time of his arrest.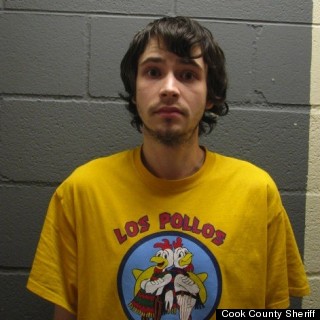 Daniel Kowalski, 21, was arrested in his LaGrange Highlands, Ill. home on Monday evening after law enforcement received a tip he may be cooking meth, according to a release from the Cook County Sheriff's Office.
Inside the home, officers found found meth-making supplies like glass beakers, burners, chemicals and instructions for cooking the drug, as well as 12 jars of psychedelic mushrooms -- and Kowalski wearing a "Los Pollos Hermanos" t-shirt in reference to the fictional fried chicken restaurant-cum-meth lab front on the popular AMC series "Breaking Bad."
Kowalski, who is on electronic monitoring after being previously arrested in 2013 on suspicion of running a meth lab, may have also aroused suspicion more easily due to the fact that meth labs are "extremely rare in this part of the state," according to Cook County Sheriff's Spokesman Ben Breit.
"Cook County has had less than 10 meth lab busts since 2006. Some of the downstate counties have thousands per year," Breit said.
The Cook County Sheriff's Office said the lab was not active at the time of the bust.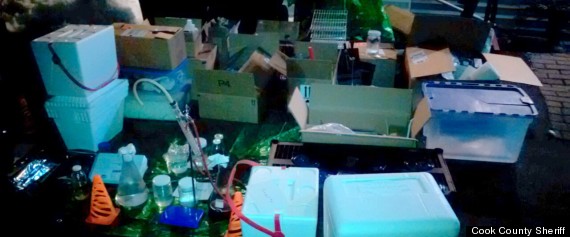 Kowalski, meanwhile, faces two counts of possession of a controlled substance, possession of methamphetamine manufacturing materials and possession of methamphetamine precursors, all felonies. He was also charged with a misdemeanor count of possession of drug paraphernalia and was due in court Wednesday morning.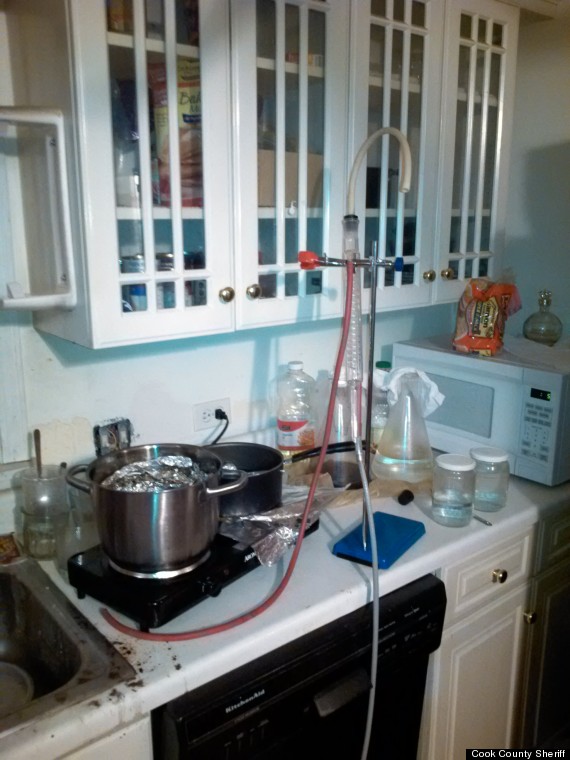 BEFORE YOU GO
PHOTO GALLERY
Dumb Criminals