Kat Dennings made quite the appearance in a dress with a plunging neckline at the "Late Show with David Letterman."
Dennings stunned in the dark, fitted frock and red lipstick while at the Ed Sullivan Theater in New York City on Tuesday (Feb. 25). The 27-year-old actress is currently promoting Season 3 of "2 Broke Girls."
While chatting with Letterman, Dennings explained how that show apparently helped her get some immediate treatment in an emergency room after she cut her hand with a butcher knife.
"My mom goes up to the lady and goes, 'Um, I don't know if you watch television, [but] my daughter has a very bad flesh wound and she's on a show on CBS,'" she said. "And the lady actually knew it and she took me in. But isn't it messed up ... that I, because I'm on a show, got to go before everybody else? It's messed up."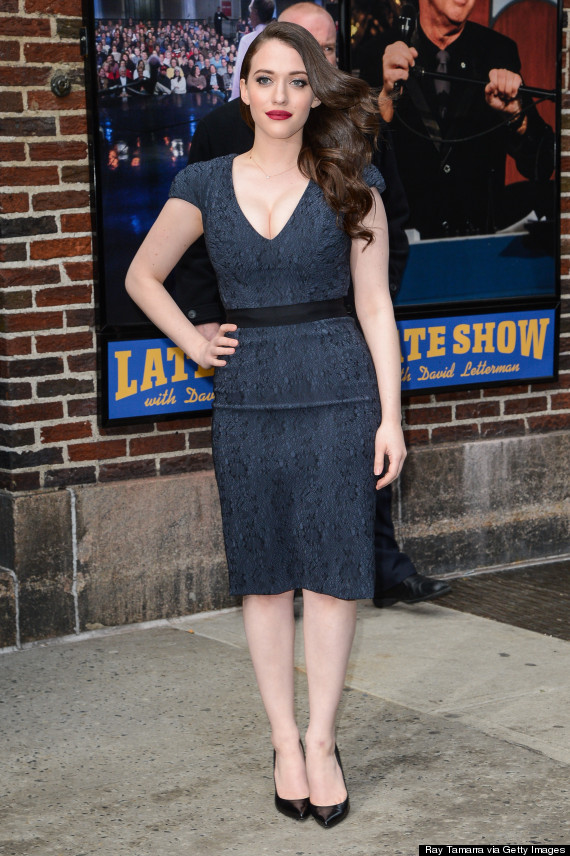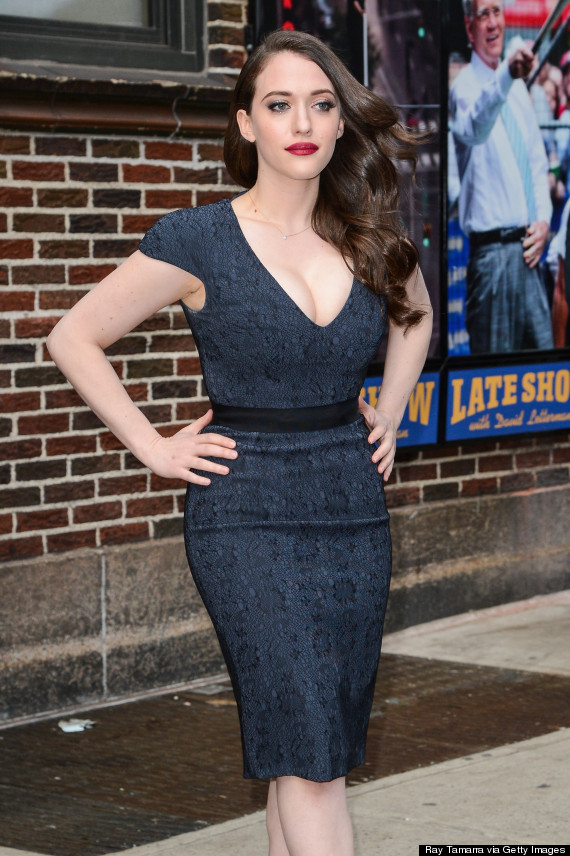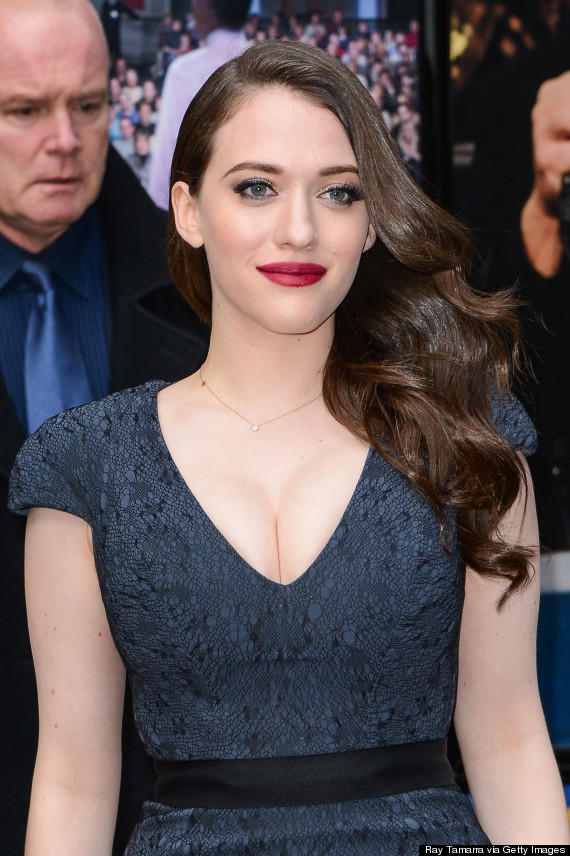 BEFORE YOU GO
PHOTO GALLERY
Kat Dennings