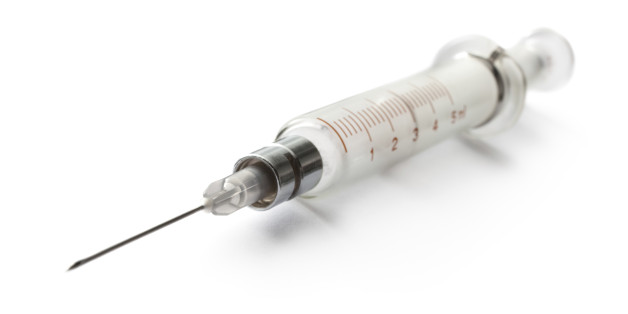 By Vrinda Manocha
Feb 25 (Reuters) - Anika Therapeutics Inc said the U.S. Food and Drug Administration approved its drug to treat pain and improve joint mobility in patients with osteoarthritis of the knee, more than four years after it first filed for approval.
The company's shares rose about 33 percent to $45.98 in extended trading after the approval for Monovisc, which is already sold in Canada, the United Kingdom and countries in the Middle East, Europe and Asia.
"Management did a tremendous job in pushing forward through multiple rejections at the FDA," Summer Street Research analyst Mark Landy said.
"We believe this product will be competitive in a market that is becoming more focused on single-shot injections."
Sanofi SA and Zimmer Holdings Inc also market single-injection treatments for osteoarthritis of the knee.
The single-injection Monovisc could be an advantage over Anika's other knee osteoarthritis pain drug, Orthovisc, which is administered via three injections.
Osteoarthritis is a chronic condition caused by cartilage breakdown in joints, resulting in bones rubbing together, which leads to stiffness and pain. About 27 million people in the United States have osteoarthritis, according to the Arthritis Foundation.
The company said on Tuesday the drug will be marketed in the United States by Depuy Synthes, a unit of Johnson & Johnson , as part of an agreement signed in 2011.
Anika said it would receive a $5 million milestone payment from DePuy Synthes when the drug was first sold and that it would also get milestone payments as well as product transfer and royalty fees.
The company's first filing for approval in December 2009 was rejected by the FDA on grounds that there were deficiencies in its application.
Anika appealed the decision, but failed to win approval in December 2012, when the FDA upheld its decision.
The company submitted an amended application in January 2013, which was approved on Tuesday.
Anika's shares closed at $34.48 on the Nasdaq on Tuesday. (Reporting By Vrinda Manocha in Bangalore; Editing by Savio D'Souza)