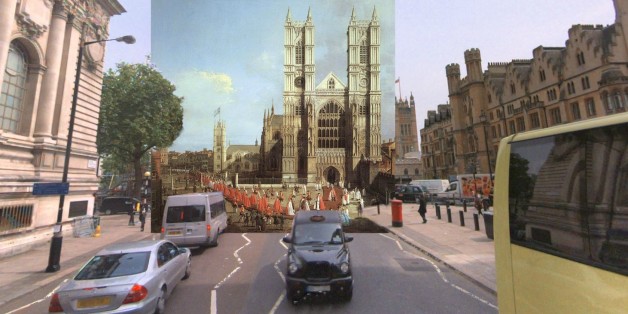 We've gotta tip our bowler hat to Reddit user shystone.
The clever art fan remixed 18th and 19th-century paintings of London with screenshots of modern-day London from Google Street View. The result is a mashed-up photo series where modern construction cranes meet horse-drawn carriages, and cars drive straight into a band of parading knights.
Shystone is super-knowledgeable when he breaks down each piece and explains its context, too. Click through the slideshow for the coolest vacation you've taken in a while.