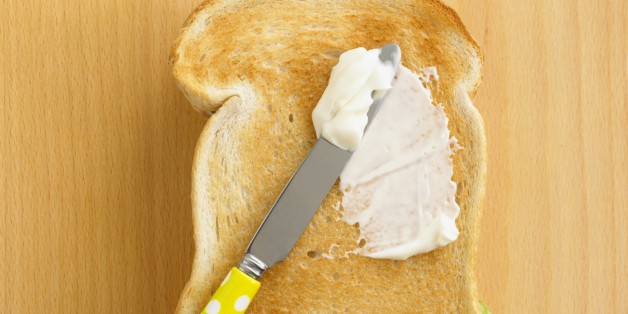 By Angela Haupt for U.S. News
Americans like mayo. A lot. The U.S. now consumes some $2 billion worth of mayonnaise each year, according to research firm Euromonitor, which means it's surpassed ketchup as the No. 1 most-used condiment. "The average person uses a lot -- not a little," says registered dietitian Keri Gans, author of The Small Change Diet and an Eat + Run blogger. Health-wise, that can be problematic for a number of reasons. If you're ready to move on from the mayo, consider one of these healthier swaps.
But first: What's wrong with mayo? The white stuff is loaded with fat, calories and salt. One tablespoon provides roughly 94 calories; 10 grams of fat; and no protein, fiber, vitamin A, vitamin C, iron or calcium. "It's high in calories without much in the way of nutrition except for fat," says registered dietitian Dawn Jackson Blatner, author of The Flexitarian Diet. "You can do better."
More from U.S. News:
What is the 'Best Diet' for You?
What Makes a Healthy Diet?
The Best Foods for Your Skin
EARLIER ON HUFFPOST:
PHOTO GALLERY
BEFORE YOU GO
Make French Fries Healthier
PHOTO GALLERY
Make French Fries Healthier