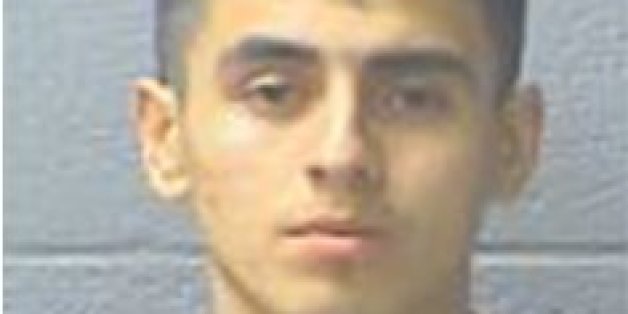 A South Carolina man is accused of kidnapping his mother and locking her inside of his car trunk.
Regelio Lopez, 20, was arrested Tuesday evening after state troopers discovered a woman locked in the trunk of a Cadillac he was driving, ABCNews4.com reported.
The woman was later identified as his mother.
Authorities said Lopez kidnapped the woman in Virginia Beach, Va., and was inside his vehicle at a rest stop along I-95 in Orangeburg County, S.C., when an officer saw him.
Highway Patrol officers were looking for the Cadillac after being told it was involved in a kidnapping in Virginia Beach, TheTandD.com reported.
Authorities say the suspect kidnapped his mother in Virginia Beach and drove south. He was inside his vehicle at a rest stop along I-95 near Santee, S.C., when the vehicle was spotted around 6:30 p.m., Live5News.com reported.
South Carolina Highway Patrol spokesman Judd Jones said officers approached the vehicle and took Lopez into custody.
"They opened the trunk and the mother was inside the trunk," Jones told TimesDispatch.com
The woman, who was not identified by name, was conscious when police found her.
Paramedics evaluated her medical condition and said she did not appear to have any life-threatening injuries.
Authorities had no details on what led to the alleged kidnapping or how long the mother may have been confined inside the trunk. The distance between Virginia Beach and Santee is about a five-hour drive.
No illegal weapons or drugs were found in the vehicle, according to WVEC-TV.
BEFORE YOU GO
PHOTO GALLERY
10 Major Crimes That Shocked America (SLIDESHOW)