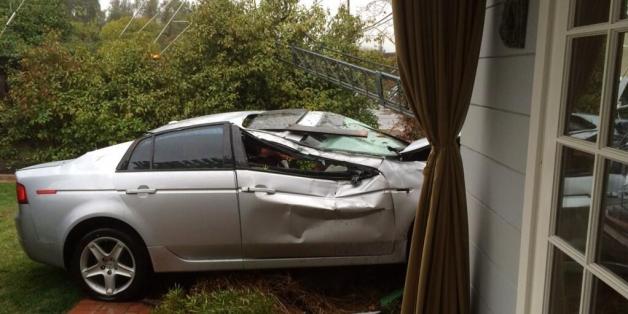 A California man is facing charges of attempted homicide after police say he deliberately slammed his car into a home to hurt or kill himself, his girlfriend and two children, all of whom were inside the vehicle.
Anthony McSherry Jr., 27, allegedly drove his Acura Integra through a T intersection, over a set of steel pillars, through a fence, across a backyard and then into the home in the town of Campbell, just outside of San Jose.
He was estimated to be traveling at 60 mph at the time of the crash, according to a report from KTVU.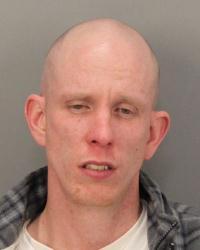 Two people in the home were not injured, in part because the metal pillars may have helped to slow the car. They had been installed because of several accidents there over the years.
But police say this was no accident.
"(McSherry) basically told his girlfriend before the crash something to the effect that he was going to intentionally cause an accident to harm them," Campbell police Sgt. Gary Berg told the San Jose Mercury News.
Police say McSherry tried to flee, but was stopped by a neighbor.
"He saw the driver exit, walk out to the sidewalk and then start to run, but he chased him down and held him until officers arrived," Berg was quoted as saying.
All four were taken to a hospital. The woman and two children -- a 6-year-old girl and 7-year-old boy -- suffered minor injuries and were released.
It's unclear how McSherry is related to the children, but police described the group as a family.
KTVU reports that police have had to deal with McSherry before, but did not specify what other incidents he may have been involved in.
He's been charged with attempted homicide and driving under the influence, the police department said in a statement.
BEFORE YOU GO