By Linda Rosenkrantz for Nameberry
Most cultures have some word for names meaning "son of" -- called patronymics -- from the English son, the Danish "sen," Armenian "ian," and the Scottish and Irish, Mac and Mc. The latter have made their way into first as well as surname use -- e.g. Macauley Culkin, Mackenzie Phillips, McGeorge Bundy, and McCoy Tyner.
These days, daughters as well as sons are given Celtic patronymics: Mackenzie (jumpstarted for girls by 80's TV star Phillips, and used for her daughter by Harry Potter author J. K Rowling) now ranks at Number 71. Variant McKenzie is at 152, McKenna at 226, McKinley at 457, and the hybrid, non-Celtic, McKayla at Number 701.
Right now there are a number of Mc and Mac celebs on the scene whose surnames could possibly be the next baby names. Well, maybe not McConaughey.
McConaughey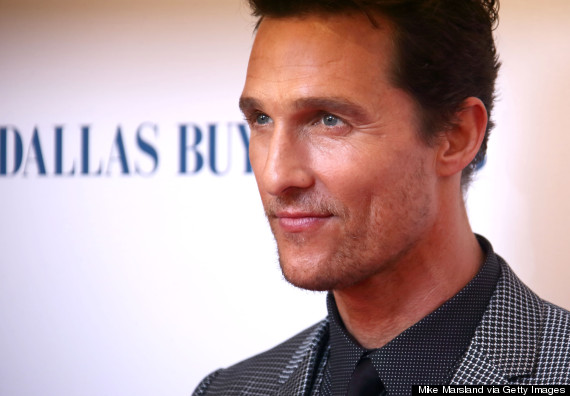 Dallas Buyers Club and True Detective star Matthew McConaughey has a mixed heritage that includes both Irish and Scottish roots. His surname actually relates back to the personal name Robert, and has distinguished early royal connections.
Macpherson Gorgeous model/entrepreneur Elle Macpherson was born Eleanor Nancy Gow; Macpherson was her stepfather's surname. The most famous/infamous bearer of the name was Aimee Semple McPherson, controversial California evangelist. In Scottish Gaelic the name means 'son of the parson.'
McGregor Scottish-born actor Ewan McGregor bears a name that was once banned in Scotland due to the unruly behavior of the ancient Clan MacGregor. Kids might associate the name with mean Mr. McGregor in Beatrix Potter's The Tale of Peter Rabbit, who was most likely named for her landlord at the time, Atholl McGregor.
MacDowell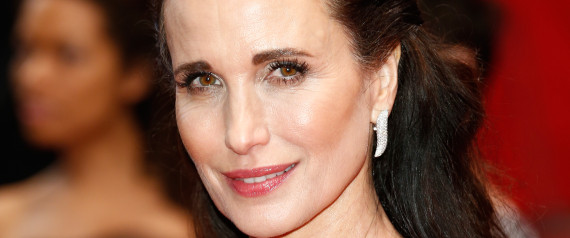 Actress/model Andie MacDowell (born Rosalie Anderson MacDowell) is of Scottish descent. MacDowell, a version of McDugall, means 'son of the dark foreigner' and is also associated with the actors Malcolm McDowell and Roddy McDowall.
McDermott TV and film actor Dylan McDermott, née Mark Anthony McDermott, got his big break on the series The Practice. McDermott means -- surprise, surprise! -- 'son of Dermot' and another contemporary bearer is actor Dean McD. of Tori & Dean.
McAdams Popular and prolific, Rachel McAdams was born in London, Ontario, Canada. This Scottish surname is more often the singular McAdam. The first name Adam was introduced to England and Scotland by returning Crusaders, who began giving their children biblical names.
McCormack Eric McCormack is best known for his leading role as Will Truman in Will & Grace. A patronymic with an obvious 'son of' meaning and several different spellings, eminent McCormack and McCormicks have included the inventor of the McCormick reaper, a great Irish-American opera singer, a prominent publishing family, and contemporary actress Mary.
McKellen Acclaimed British theater and film great Sir Ian McKellen is of Scots-Irish descent. The meaning of the name McKellen is the not-so-obvious 'son of Allen.'
McCarthy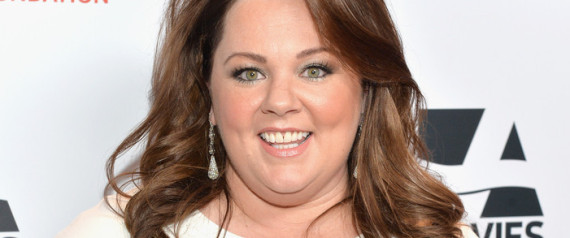 Bridesmaids and Mike & Mollystar Melissa McCarthy is part of a "big Irish-Catholic family," which includes cousin Jenny McCarthy of The View. McCarthy is the most common of the ancient Irish names, as evidenced by its legion of noted bearers, including writers Cormac and Mary and Senator Eugene, though it was somewhat tainted during the era of "McCarthyism," via witch-hunting Senator Joseph.
McCartney Beatle Sir Paul and his fashion designer daughter Stella bear the Scottish form of the name McCarthy, which is less common and thereby more distinctive than its Irish version.
McGovern Elizabeth McGovern has had a marked career renaissance via her mother role as Cora, Duchess of Grantham on Downton Abbey. Her very old Gaelic surname derives from the Irish word meaning 'summer.' Best remembered McGovern is liberal Senator George, who ran for president in 1972.
MacFarlane Seth MacFarlane, the creator of TV animated show Family Guy and the movie Ted, was also the 2013 Oscar host. Macfarlane is an ancient Scottish surname, also recorded in Ireland, related to the name Bartholomew.
MacLaine The versatile Oscar-winning Shirley MacLaine -- born Shirley McLean Beaty -- has gone from singing and dancing with Sinatra to, yes, a mother role on Downton Abbey. MacLaine and McLean are Angicized forms of a patronymic meaning "son of a servant of St. John."
McGraw Bestsellng country singer-songwriter Tim McGraw -- born Samuel Timothy -- is the son of famed pro pitcher 'Tug' McGraw. McGraw is a common Irish surname whose high-profile bearers include Dr. Phil and actress Ali. It means 'son of good fortune.'
BEFORE YOU GO
PHOTO GALLERY
14 Newest Original Baby Names