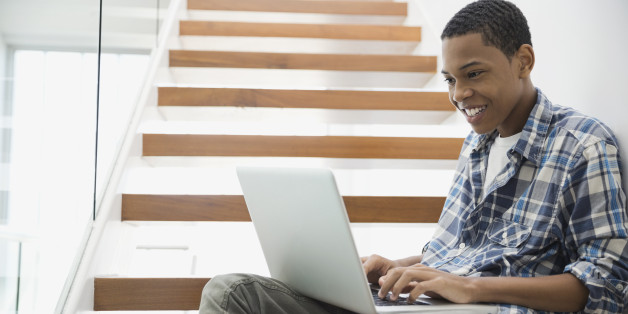 By Lily Herman
High school seniors everywhere are sitting next to their mailboxes, anxiously awaiting decisions from their respective colleges. But if you're a high school junior, you might just be trying to survive your high school workload without even starting to think about college. But you don't have to wait until September to get started on your college applications! There are plenty of things you can do now so you can be college-admissions-ready come fall.
1. Sign up for standardized tests (SAT, ACT, etc.) ASAP
If you haven't taken a standardized test for your college applications yet, now is the time to sign up for one (or many) and take it! Having an idea of where your standardized test scores stand can really influence where you apply to college, and obviously, not having any idea where your numbers are can make for an extremely stressful application process.
Sarah Wiszniak, a freshman at the University of Connecticut, explains how waiting until senior year to take these tests can make your entire college application process much worse. "It is difficult to gauge your progress and recover from a bad score if you wait to take the SAT or ACT until the fall of your senior year," she says. "There is no room to mess up if you only have a few months to get your dream score. That's an insane amount of pressure to put on yourself."
Jillian Feinstein, a college admissions consultant and founder of CollegeApp Chick, also points out that waiting could jeopardize your entire application process. "Students should begin taking their standardized tests as early as winter of junior year," she says. "Because of the rise of the test prep book, it is not uncommon to see a student take the test two or three times, and this can often lead to a higher score."
So, how do you get started registering for the SAT, ACT and/or SAT II (also called "Subject Tests")? For the SAT and SAT II, check out the College Board's list of test dates, then go to the College Board website to register. For the ACT, go to the official website, check out the ACT testing dates and follow the site's directions.
Even more importantly, make sure you have a plan for which tests you're going to take and when. Have a backup plan as well; if you don't get the score you want the first time you take a standardized test, when is a good day for you to retake it, and what are you going to do differently to prepare for the test? Taking these steps now as a junior can save you a ton of frustration, stress and heartbreak come senior year.
2. Get the college experience through tours and admissions events
Want to really get ahead of the college admissions game? Become a college tour pro before senior year! Learning the art of touring a college is an extremely valuable skill for when you start creating your final college list senior year.
During your visits as a junior, start taking note of what's important to you in a college. Did you notice that you always ask about a school's dining hall food or dorm life? Find yourself really desiring a college with pretty architecture? Seeing what you gravitate towards on a college campus can help you narrow your college list before you even begin senior year.
Kate Masters, a sophomore at Wesleyan University, toured 15 colleges during just her junior year alone and found it to be an extremely helpful experience. "One thing I figured out during my early college tours was that I liked small campuses," she says. "Making this realization totally changed how I approached my admissions process when I was a senior, and I ended up applying to mostly small liberal arts colleges. I definitely wouldn't have been able to make this deduction had I not had that extra time during junior year to decide what I wanted."
Additionally, touring schools as a junior gives you some experience navigating an admissions office. To sign up for a tour, check out the college's admissions website. Many colleges will take anyone who shows up for the tour, but some schools require you to register, so make sure you sign up if a college requires it!
Also, if you want to show "demonstrated interest" (that's the admissions term!) in a school, many colleges will ask you to sign a card or a form either ahead of time or in the admissions office to signify that you were there. Colleges will keep these contact cards so they can send you additional information, and they'll also add it to your application if you end up applying to that school. Obviously, it never hurts to show that you like a school when you apply, so take the minute or two to make sure you write the correct information on these cards.
Another way you can show interest in a college is attending an admissions event. Many colleges open their doors to high school students to give them a special look at campus. For example, Wesleyan University hosts a special event for high school juniors whose parents are alumni of the school where they show these students what Wesleyan has to offer. Other colleges offer opportunities to see departments on campus, like the science laboratories or the journalism school on campus. Feel free to call up an admissions office for a school you're interested in (or visit their website) to ask if they have any of these programs available in the future!