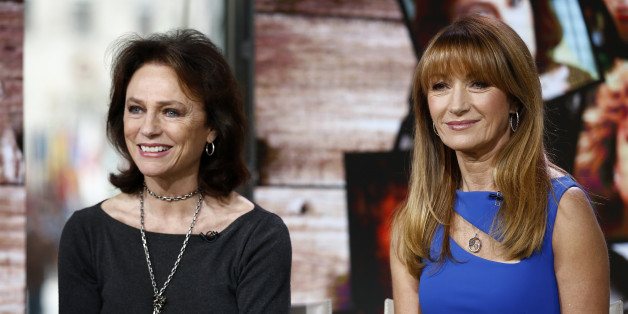 They have been in Hollywood for more than 40 years, and in this age of obsession over appearance and looking young, two award-winning actresses are shining examples of aging gracefully with natural beauty, not Botox.
Jacqueline Bisset and Jane Seymour talked wrinkles and their dislike of plastic surgery with TODAY's Savannah Guthrie and Hoda Kotb on Tuesday as part of TODAY's "Love Your Selfie" series.
Bisset says she didn't appreciate her good looks when she was in her 20s and 30s and like so many women she had "lots of complexes." As she grew older though, she has stayed away from surgically altering her appearance.