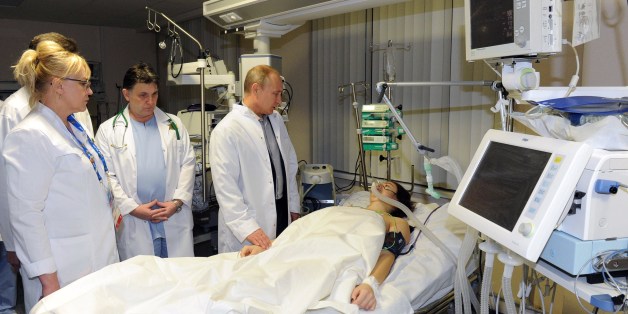 Russian Olympic freestyle skier Maria Komissarova says she can't feel anything from the waist down. The devastating announcement comes after she broke her spine during a training incident on Feb. 15 at the Sochi Winter Olympics.
"I don't feel my body below my navel. But I am strong and I know that I'll be able to stand on my legs again some day," she wrote on her Instagram account, according to a translation from Russian.
The 23-year-old fractured her 12th dorsal vertebrae in her lower-middle back, just days away from her Olympic event competition.
Immediately after the incident Komissarova was transported to a nearby hospital and underwent more than six hours of surgery, after which she received a bedside visit from Russian President Vladimir Putin, who wished her well, according to Yahoo! Sports.
She was later airlifted to Germany for further medial treatment. She remains in a Munich rehabilitation center and is expected to stay there for three months as she recovers.
During the Winter Games, which ended Feb. 23, several athletes took nasty spills resulting in minor injuries. American snowboarder Jackie Hernandez slammed her head on the ground during the snowboard cross course, and Russian ski jumper Mikhail Maksimochkin broke two ribs during training, according to The Associated Press.