Although comics have earned a reputation for being male dominated and in some cases misogynist, women have played a role in the graphic medium from its earliest beginnings. An upcoming documentary entitled "She Makes Comics" will dive into the vibrant, and largely untold, history of the relationship between women and comics. Say it with us: finally!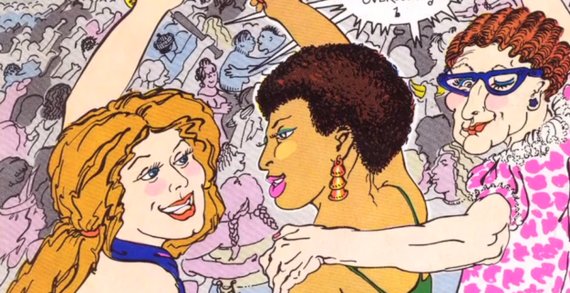 The movie, directed and produced by filmmaker and comic devotee Marisa Stotter, unearths the rich stories of the many ladies who have always been vital to the comic game, whether as creators, executives, readers or convention-goers. Many key players in the comic game will present little-known oral histories themselves through interviews interspersed throughout the film, accentuated by commentary from experts and scholars inside and outside the comics community.
The alternate history picks up in the 1950s, when, believe it or not, the readership of comics was split 55% female and 45% male, according to comic book editor Janelle Asselin. It was only when superhero comics were thrust into the mainstream that women lost their footing in comic history, many turning to underground comics to express their artistic inclinations.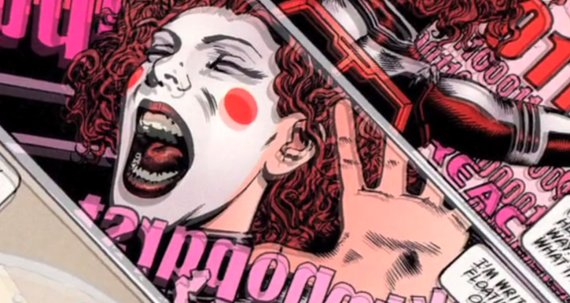 Although they weren't selling alongside "Superman" in the comic book shops, women-made comics were always making waves on the sidelines. "Nobody had done women's bodies from a woman's point of view," underground comic artist Joyce Farmer said of the 1970s comic zeitgeist in the film's Kickstarter video. "We decided to get even with men."
Needless to say, this cast of the comic world's greatest unsung heroines is a fiery and inspirational bunch.
Whether you're a comic fanatic, enjoy a Comic-Con here and there or simply believe in history being told the right way, "She Makes Comics" is a film you probably want to become a reality. The ambitious project, which is currently raising funds on Kickstarter, has reached over $32,000 of its $41,500 goal. Pledging ends March 6, so head over to the Kickstarter page ASAP to see how you can help.
In the meantime, get your girl power on with the Kickstarter video below.