Thanks to updated nutrition labels, your Doritos will be served with a hefty side of shame. This is THE MORNING EMAIL for Thursday, February 27, 2014.
The Scuttlebutt
The situation in Ukraine continues to deteriorate
A new machine that translates dogs' feelings into short sentences will be available soon -- better start being nice to Fido
Rihanna just casually popped by Drake's Paris concert since they're dating to perform their song
TOP STORIES
GUNMEN SEIZE CRIMEA, RAISE RUSSIAN FLAG "Dozens of heavily armed gunmen seized control of local government buildings in Ukraine's Crimea region early Thursday and raised the Russian flag, mirroring the three-month protest movement that drove Ukraine's pro-Russian president into hiding last week." [HuffPost]
AZ GOVERNOR VETOES ANTI-GAY BILL "Brewer said the bill had 'the potential to create more problems than it purports to solve.'" [HuffPost]
NUTRITION LABELS GET A MAKEOVER Now there'll be no real way to escape how unhealthy that carton of ice cream we just devoured was. [HuffPost]
STATESIDE: Wassup, Planets

Delta just revised its frequent flyer policy so that if you spend more money, you get more miles -- meaning flying to Siberia won't necessarily get you closer to a free ticket. NASA announced they found 750 new planets yesterday, nearly doubling the total amount. A recent survey finds majority of Americans approve of gay marriage, U.S. hate groups as a whole are on the decline and Obama's "My Brother's Keeper" initiative will aim to help young minority men succeed. Yahoo's feature on the program included this tearjerker: "'I never signed a Father's Day card before,' the young man explained as the president opened the card [the young men had gotten for him]. 'I've never signed a Father's Day card, either,' Obama replied."
In anteater news, here's what a baby one looks like.
INTERNATIONAL INTRIGUE: Don't Blame Me, I Voted For The Warlord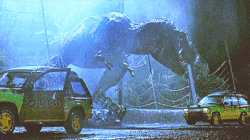 . In the Afghan presidential elections, there are a LOT of warlords running -- exactly who you want to be the champion of democracy. Talk of militias in support of embattled Thai Prime Minister Yingluck Shinawatra is growing, and a NYT's feature on bringing extinct animals back to life has us worried that our childhood nightmares about "Jurassic Park" could soon become a reality.
In arachnophobia news, here's what happens when you ask a wuss to kill a spider.
BUY! SELL! BUY! Self-Destructing Smartphones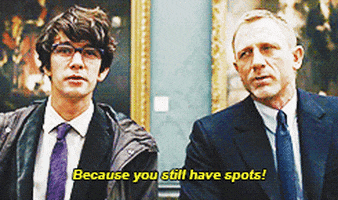 Target's profits sank 46% during the holiday season after one of the greatest cyber security breaches in history. Sales of new homes are at their highest levels since 2008, and there may even become a housing shortage. And Berkshire Hathaway is poised to have one of its best years yet. And Boeing created a self-destructing phone.
In donut news, here's a remix of Beyonce's "Drunk in Love" titled"Dunkin Love".
SCOUTING REPORT: Russell Wilson's Halftime Shower

Seahawks QB Russell Wilson took a shower during halftime of the Super Bowl, probably because he figured the game was THAT MUCH IN THE BAG. Marlins President David Samson couldn't make it through one night of "Survivor" - and no, we don't mean the postseason. Don't forget that replay challenges are coming to the MLB -- so there are a bunch of new jobs where you sit around and watch baseball. Sign us up.
In teetotaler news, here's George Washington's bar tab.
CULTURE CATCH-UP: Adam to Be "Star Wars" Villain? What?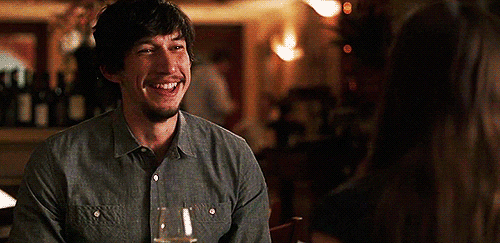 Adam Driver from "Girls" will be the next Star Wars villian. His scary hipster incarnation already haunts our dreams, so we can't imagine he could get much more frightening. As for tonight, we'll be pouring ourselves a glass of red and sitting down with our favorite fixer Olivia Pope for the return of "Scandal". Spike Lee tried to explain his expletive-filled gentrification rant, and finally, meet one of the last Hollywood movie billboard painters.
In cat news, here's one that LOVES broccoli.
LIVIN': Dogs Can Talk Soon

Lesson learned: always have a Bible in your front shirt pocket, as it can stop bullets. No, this isn't a movie script. This little girl's high-fashion dresses made of construction paper will put some Oscar winners' outfits to shame. And in the best/worst news ever, dogs will soon be able to tell us how they really feel. You might as well refill their treat jars now.
In useless skills news, here's a guy with incredible card throwing abilities.
OTHER PEOPLE'S BUSINESS: Marnie's Real Life is Actually Happy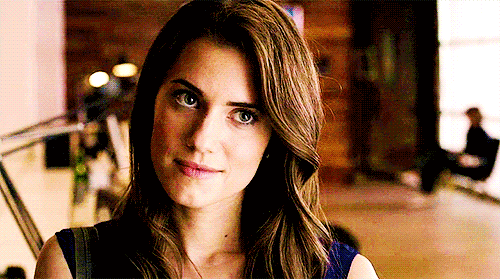 Marnie aka Allison Williams from Girls, just got engaged to her boyfriend of three years Ricky Van Veen. Williams' actual life is going a lot better than her character's, but we love to hate her, anyways. Biebs update: His arrest video was released -- he has a difficult time walking straight. Thought the Kardashians' luxury cars were nice? You should see what the toddlers of the family drive around. Oh, and Rihanna just casually popped by Drake's Paris concert. No, doesn't seem like those two are dating AT ALL.

In smart monkey news, here's one who traded the GoPro camera he stole for food.
TWITTERATI
@chrisbharrison: "You gotta live your life before getting tied down" 10 yr old girls wisdom coming from the back seat
@asherroth: really excited about RetroHash
@KajEriksen: Having a "coexist" bumper sticker on your car is a great way to let people know you're a caring person but also a horrible driver. #Coexist
@DollyParton: Dreams are of no value if they're not equipped with wings! :)
@samsteinhp: a tale of two newspapers: pic.twitter.com/h0nU8NtinZ, h/t @bgavio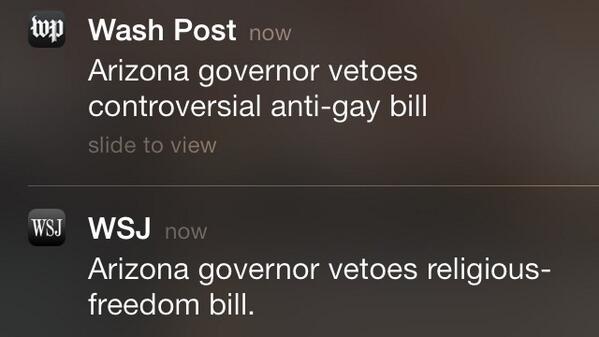 ONE MORE THING
Seth Rogen's Congressional testimony about Alzheimer's is both hilarious and moving. Give it a watch here.
Got something to add? Send tips/quips/quotes/stories/photos/events/scoops to Lauren Weber (lauren.weber@huffingtonpost.com). Follow us on Twitter (@LaurenWeberHP).