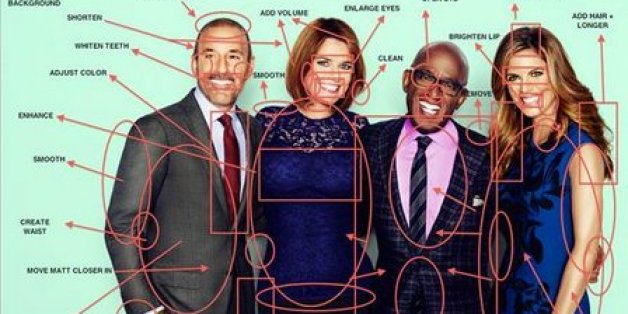 Ever wonder why your favorite TV hosts always look SO good in photographs?
Cosmopolitan magazine worked their magic on a picture of the "Today" co-hosts, and the final product shows us exactly how much Photoshop can alter a picture.
Here is the before and after: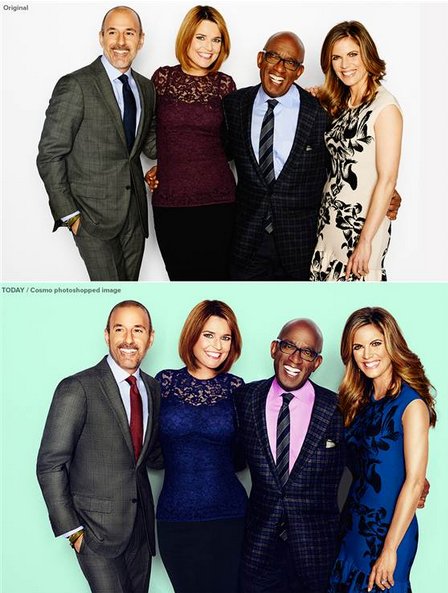 Just look at the difference in Matt Lauer's suit, Savannah Guthrie's waistline and Natalie Morales' toned and shiny arm. Also, is it just us or did Al Roker get a little taller? Not to mention Savannah's red shirt is now blue? And Natalie's white dress is a completely different color as well.
Here's a full outline of all the changes that were made: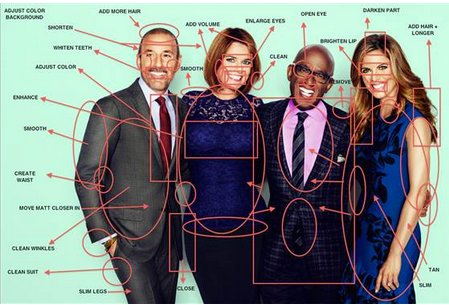 BEFORE YOU GO
PHOTO GALLERY
'Today' Hosts Through The Years