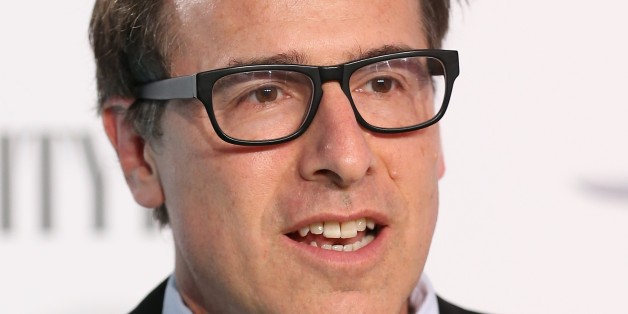 Harvey Weinstein isn't the only one with the Pope in his pocket.
Actor Florence Henderson joined Vanity Fair and Chrysler at a cocktail party Thursday evening in L.A. to toast director David O. Russell and the cast of "American Hustle."
After overhearing that Henderson was holding Russell's Pope-blessed rosary in her hand at the party, The Huffington Post stole a moment away to ask her about it. "I have that in my purse. But I am holding something else from him tonight. He gave it to me at the beginning of the evening and I won't say what," Henderson said. "But at the end of the evening I'll give it back to him. And I'm just praying for him to win the Oscar. I do believe in prayer. And I have such great respect for his work."
The two met at the premiere of Russell's "The Fighter," which scored seven Oscar nominations at the 2011 ceremony (it went on to win Best Supporting Actor and Best Supporting Actress for, respectively, Christian Bale and Melissa Leo). Having never officially met before, Henderson said of Russell, "I was invited to the premiere and he was so gracious. I didn't even think he would know who I was. But then he went on stage and said, 'Tonight is very special for me because two of my heroes are here. Florence Henderson and Gloria Steinem.' That was the beginning. We have sort of formed a spiritual relationship."
Russell has proven himself to be an Oscar-whisperer of sorts. His films "The Fighter," "Silver Linings Playbook" and this year's "American Hustle" have scored multiple nominations and wins. One of Russell's hallmarks as a director is wringing emotional and unexpected performances out of top-notch actors, including frequent collaborators Jennifer Lawrence, Christian Bale, Amy Adams and Bradley Cooper, all of whom were nominated for their work in "American Hustle."
The Huffington Post spoke with Russell about Oscar pressure and if arriving at the Academy Awards is always his goal when he starts a new film. After hollering politely at a friend for "Wine. Red. Pinot," Russell said, "No you can't think that way. The Oscars motivate me. They motivate me to make the most emotional, impactful movie I can make. I have to weave a tapestry. If the movie isn't good, it doesn't mater if the performances are good. The movie has to be propulsive."
In terms of sitting at the awards anxiously waiting for his categories to be called, Russell said, "That's what you get. That's the price of admission. If you get to be a part of it, you have to go in expecting nothing and you have to really, really meditate on that. And be okay with it and just be happy to go." Russell is nominated twice this year, for Best Original Screenplay (with Eric Warren Singer) and Best Director.
Russell said he grew up watching the Academy Awards, and one of his favorite Oscar memories includes a Hollywood legend. "I remember Warren Beatty hosting the Oscars. He was real dry and sardonic. Which is kind of a '70s luxury," Russell said. "I also remember him winning for 'Reds' [1981] and giving a very beautiful speech to Diane Keaton and Jack Nicholson who were sitting there. I have been fortunate enough to become friendly with him over the years.
"I also remember Dustin Hoffman winning for 'Rain Man' [1988] and he forgot to thank Tom Cruise," he continued in reminiscing on Oscars past. "He went backstage and Ryan O'Neal or somebody came out and said Dustin Hoffman is freaking out, he forgot to thank Tom Cruise. I experienced that last year when Jennifer [Lawrence] forgot to thank me and Harvey [Laughs]. She has spent the last year thanking us. Which, hey -- I'll take it!"
Come Sunday night, there might be a lot more thanking in order. "American Hustle" is nominated for a whopping ten Academy Awards, including Best Actor, Actress, Supporting Actor, Supporting Actress, Best Picture, Director and Original Screenplay.
Vanity Fair's "American Hustle" event was held in support of the Ghetto Film School, an organization that educates, develops, and celebrates the next generation of great American storytellers, and is a cause very close to David O. Russell's heart.
PHOTO GALLERY
Vanity Fair Toasts 'American Hustle'