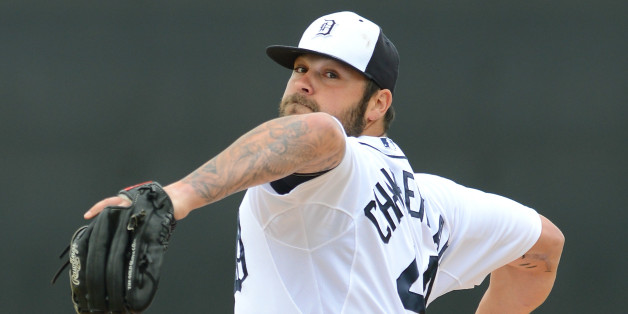 Don't be surprised if Tigers fans scream "have a nice day" whenever Joba Chamberlain records a strikeout in Comerica Park this year. That's because the right-handed reliever combined a smiley face with his scar from Tommy John surgery to make one incredible tattoo.
What we noticed when we saw this picture of Joba Chamberlain pitching today. #Tigers14 pic.twitter.com/ixHNwQdCp4

— Freep Sports (@freepsports) February 27, 2014
Chamberlain, who underwent surgery in 2011 as a member of the New York Yankees, has actually had the tattoo since 2012 but it went unnoticed, as pointed out by SB Nation.
Now we know how creative Joba can be.