 Muddy Waters fans who hope to see the legendary musician's Chicago home turned into a museum have a new reason to sing the blues.
A once-promising deal to sell Waters' former North Kenwood home to a buyer interested in turning the vacant building into a museum has gone bust, Chicago Real Estate Daily reports.
The two-unit home at 4339 S. Lake Park Ave. where Waters lived with wife Geneva Morganfield was re-listed Monday for $100,000.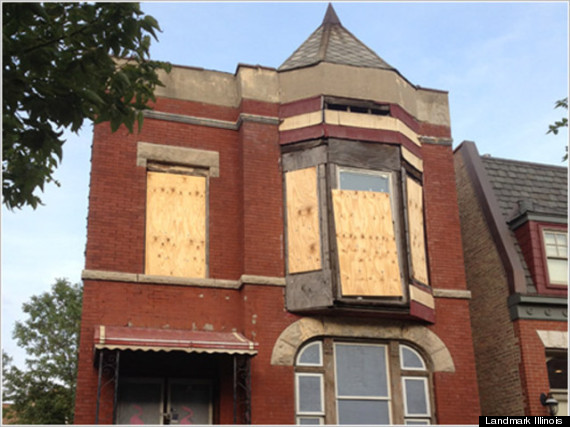 Waters' great-granddaughter, Chandra Cooper of Milwaukee, is the current owner, having acquired the home in 2002, according to Chicago Real Estate Daily.
The home was put on Landmarks Illinois' "10 Most Endangered Historic Places" of 2013 several months after it was threatened with demolition for being in a "dangerous" state of disrepair.
But Waters' home was safe, thanks in part to its location in the North Kenwood landmark district. As the Chicago Tribune notes, the landmarks commission would need to approve any demolition plan, something Waters fans indicated was unlikely.
"The city of Liverpool would recognize the historic, cultural and tourism value of John Lennon's house and never allow it to be torn down," Bruce Iglauer, president and founder of blues label Alligator Records, told the Tribune in 2013. "Muddy Waters was every bit as important to the blues and to Chicago as the Beatles were to rock 'n' roll and Liverpool."
Waters' house isn't the only artistic landmark to have faced bumps in the road on its way to restoration. Similar efforts were made to turn the former homes of poet Langston Hughes and jazz great John Coltrane into museums -- and similar financial difficulties plagued both. Hughes' East Harlem brownstone, though listed on the National Register of Historic Places, has ping-ponged through New York City's real estate market for years.
The saga of Coltrane's home, in Dix Hills, N.Y., even more closely mirrors that of Waters': The house faced demolition after years of neglect, although it was ultimately preserved after an outcry from fans, community members and notable artists like Carlos Santana.