Since being named Numéro Russia magazine's editor-at-large almost a year ago, Andre Leon Talley has wasted no time putting his unique mark on the glossy. He already sparked attention with his dominatrix themed feature in the September 2013 issue, and now the larger-than-life editor just put two black models on the cover.
Iconic American model Pat Cleveland and South African model Conrad Bromfield get cheeky (literally) on the cover of Numéro Russia's March issue. While Cleveland sizzles in a sparkly mini dress and thigh-high boots, Bromfield shows off his physique completely naked. The 14-page spread exclusively features Tom Ford's Spring/Summer 2014 collection, and is also photographed by the designer.
SCROLL DOWN FOR PHOTOS
"There are two people of color on the cover looking provocative and elegant," said Talley. "And Pat must be 60 now, proving that fashion is not about age. It crashes through the boundaries of ageism."
Talley told WWD that he has been fueled by the freedom to create images that normally wouldn't be seen in American fashion magazines.
It definitely is nice to see a model of a certain age -- Cleveland, 62, is one of the legendary 1973 models of Versailles and still manages to score covers and designer campaigns -- striking a pose. But the fact that both she and Bromfield are models of color is a huge win considering the recent push for more diversity within the fashion industry.
"I am happy to say that I am color blind, and I simply cast the two people that I most wanted to work with and who I find beautiful," Ford told WWD. "Pat Cleveland is iconic, yet she is still completely current as a model. Her age is irrelevant because her aura and what she is able to bring to a shoot and project to the camera is ageless and timeless."
And lest you believe a photo shoot with an over-the-hill model would be mundane -- think again!
"She is like a tornado. Her positive energy is unstoppable.…I had to actually take breaks just to catch my breath and to calm down." Ford said. "I don't do drugs any longer, but working with her made me completely high. My camera even kept jamming as even the shutter could not keep up with her speed in striking poses."
Here's a look at the Numéro Russia's stunning March cover and fashion feature. Do you love?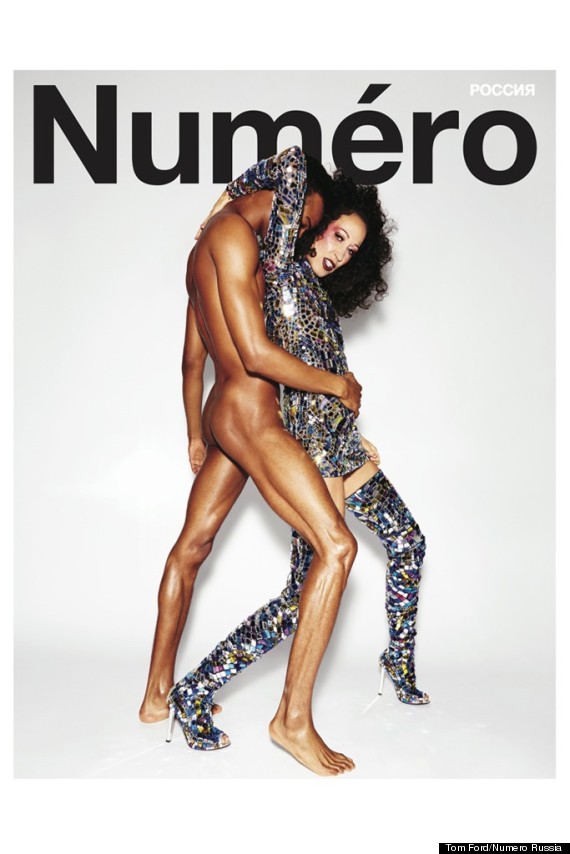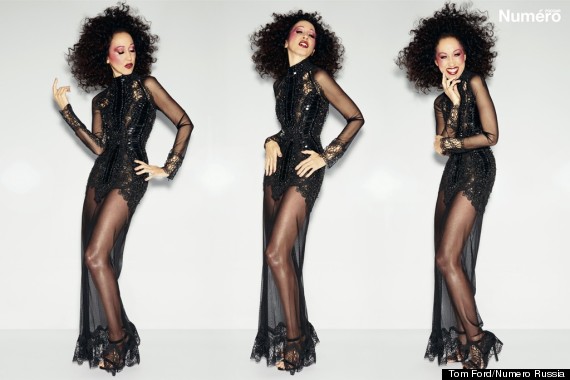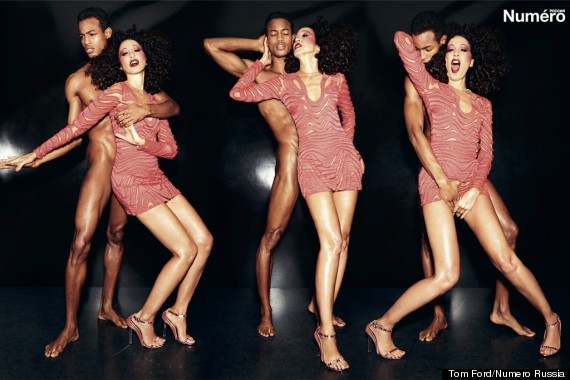 More classic stunners: