Nothing quite compares to the power of a photograph to communicate the goings on in the world, captured in the thick of things. Ranging from the serious to the silly, these photos offer peeks into various events around the world this week.
1. In Venezuela, demonstrators hold up images of people killed during the recent unrest at a rally in Caracas, Feb. 28, 2014. (AP Photo/Rodrigo Abd)
2. In Syria, a fruit vendor waits for customers next to a damaged building in Aleppo on Feb. 24, 2014.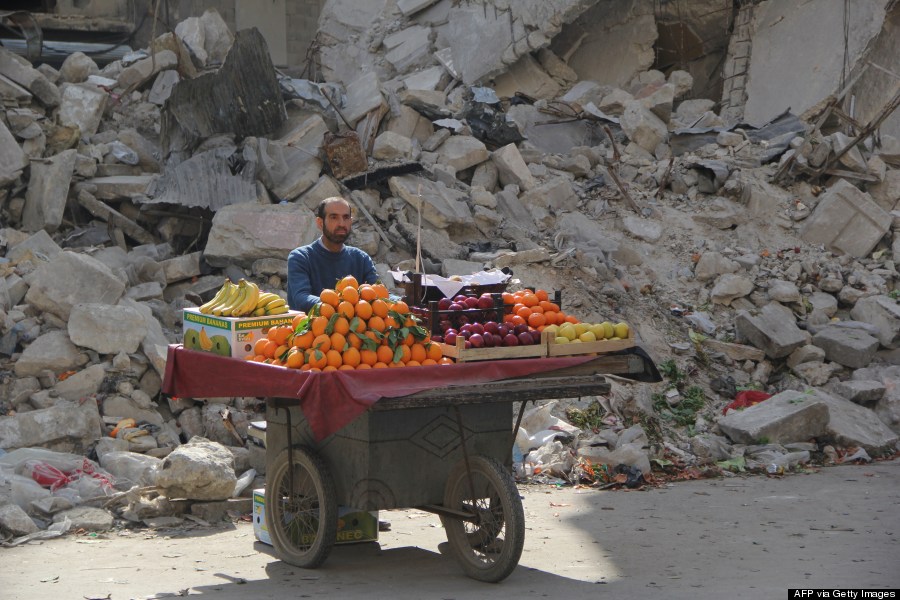 (MOHAMMED AL-KHATIEB/AFP/Getty Images)
3. In Ukraine, a wanted poster showing ousted President Viktor Yanukovych is seen fixed onto a barricade in Kiev, on Feb. 27, 2014. (AP Photo/Marko Drobnjakovic)
4. In Belarus, a special forces soldier undergoes a show of endurance at the Defenders of the Fatherland Day at a training center near Minsk, on Feb. 23, 2014.


(VIKTOR DRACHEV/AFP/Getty Images)
5. In India, blind protestors drenched in rain drink tea after a disability rights rally was stopped by police in New Delhi, Feb. 28, 2014. (AP Photo/Altaf Qadri)
6. In Ukraine, Cossacks share a laugh next to a war monument at a gathering of pro-Russian supporters in the Crimean capital Simferopol, on Feb. 28, 2014.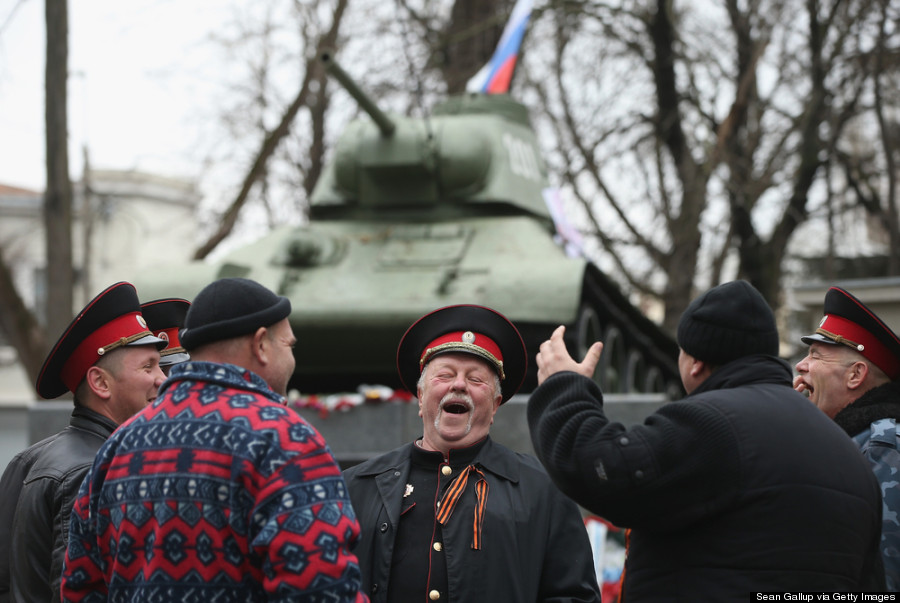 (Sean Gallup/Getty Images)
7. In Malaysia, Yamaha Factory Racing rider Valentino Rossi of Italy steers his bike at the MotoGP pre-season test at the Sepang circuit outside Kuala Lumpur on Feb. 27, 2014.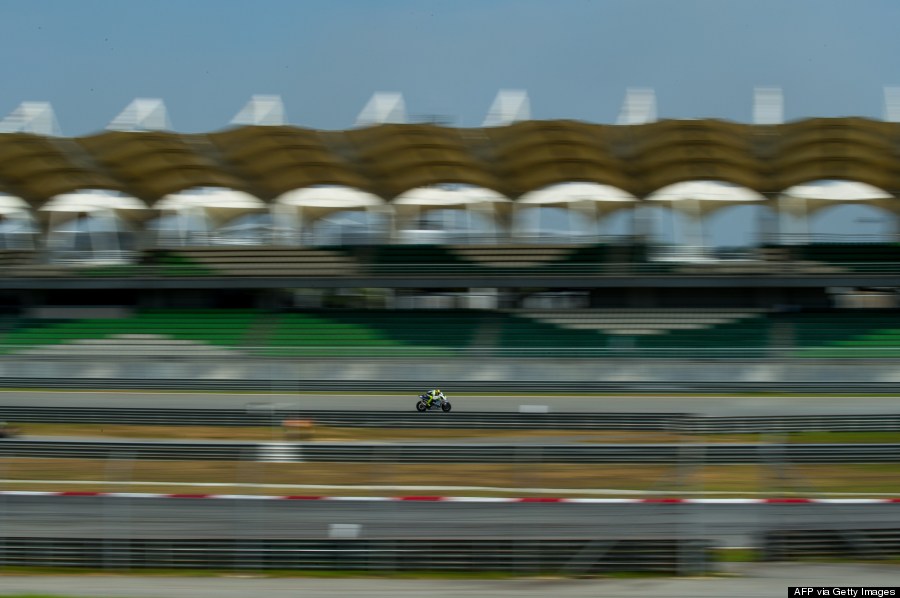 (MOHD RASFAN/AFP/Getty Images)
8. In Cuba, tourists in a old American car pass by a Russian warship docked at Havana harbor, on Feb. 26, 2014.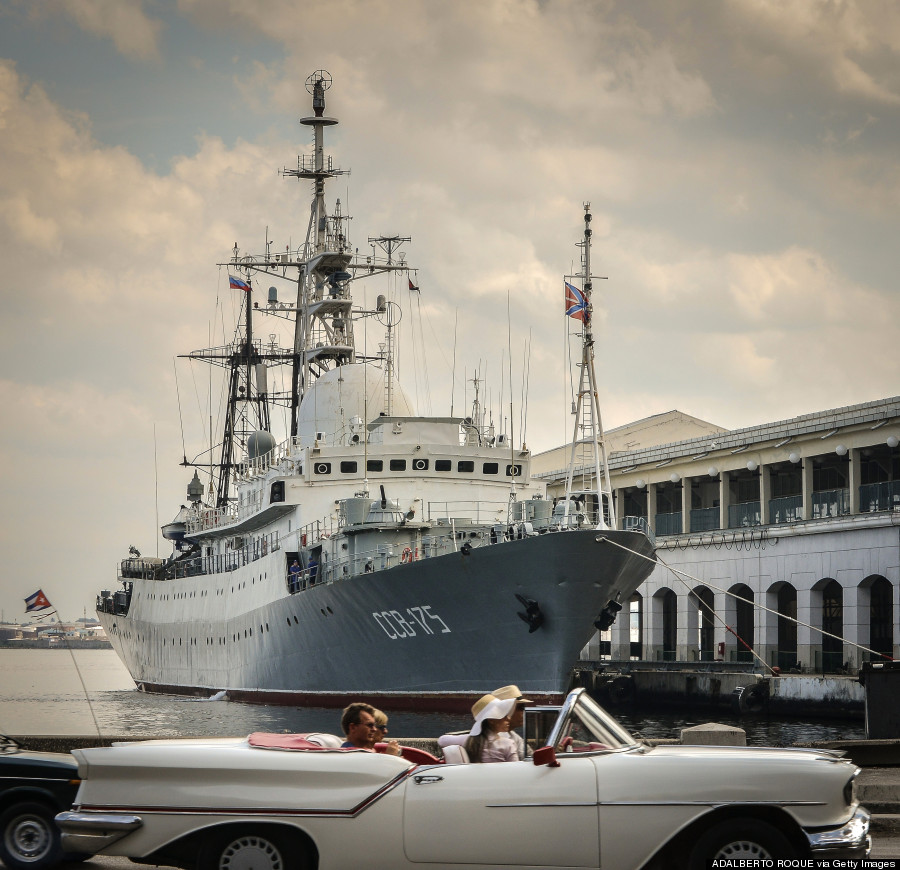 (ADALBERTO ROQUE/AFP/Getty Images)
9. In Ukraine, a soldier wearing no identifying insignia patrols outside the Simferopol airport on Feb. 28, 2014.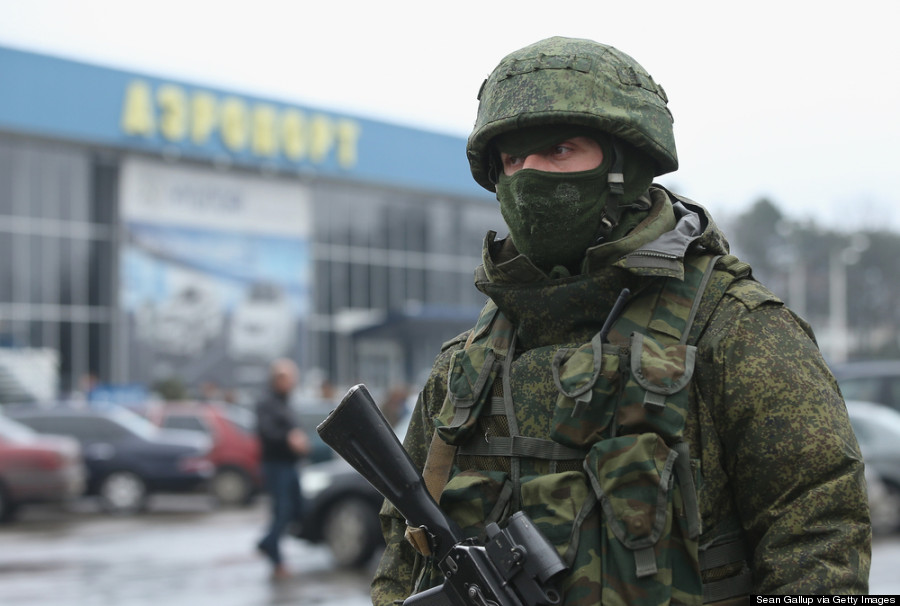 (Sean Gallup/Getty Images)
10. In Turkey, Prime Minister Recep Tayyip Erdogan is pictured at the nation's parliament on Feb. 25, 2014.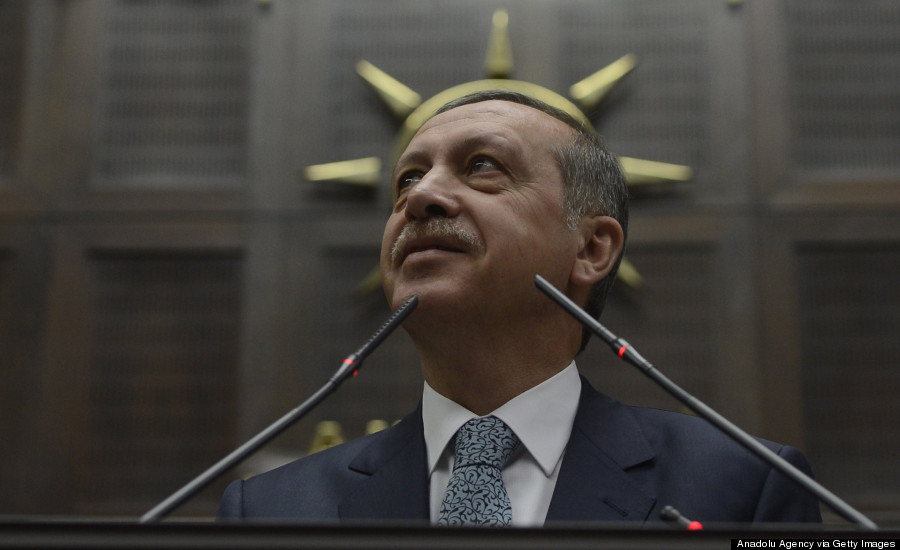 (Evrim Aydin/Anadolu Agency/Getty Images)