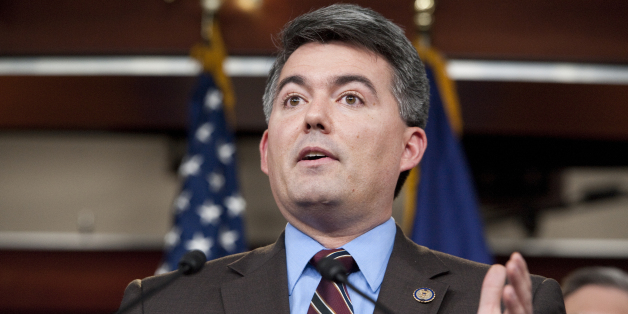 Rep. Cory Gardner (R-Colo.) officially launched his run for U.S. Senate on Saturday.
Appearing at a lumber yard in Denver, Gardner blasted incumbent Sen. Mark Udall (D) for breaking promises.
"He has stood in the way of job creation by failing to get government out of the way," Gardner said, according to the Denver Post. "And failed to stand up to Harry Reid. He has voted to increase taxes, infringe on the 2nd Amendment, to cut Seniors and Medicare Advantage. He cut military pensions and then had the audacity to decry the very cuts he voted for."
Excited to announce my candidacy for the U.S. Senate this morning in Denver. Great crowd, great energy! pic.twitter.com/kvlXDW9lqP

— Cory Gardner (@CoryGardnerCO) March 1, 2014
Gardner's announcement arrives three days after word surfaced that he was jumping in to challenge Udall. In turn, Weld County District Attorney Ken Buck will drop his Senate bid and instead run for Gardner's 4th district House seat.
In a Saturday statement, Udall campaign manager Adam Dunstone reacted to the Gardner-Buck swap, saying "we've swapped one reckless Tea Partier for another."
"Unlike Ken Buck, Congressman Gardner will be held to account for the out-of-touch votes he cast in Congress," Dunstone said, according to the (Colorado Springs, Colo.) Gazette.
BEFORE YOU GO
PHOTO GALLERY
Senate Seats Up For Grabs In 2014