More than 100 feet above busy Henderson Road in Singapore, there spans an unexpected forest oasis: the Henderson Waves Bridge. This architectural mind-boggler connects two nature parks with a curvy, twisty formation seamlessly woven from yellow balau wood and massive steel ribs.
The bridge gives you killer views of Singapore City and its islands both day and night. And the bridge's smooth, scooped-out, wood-paneled hollows are perfect little caverns for taking a seat and watching the world float by from above. From the looks of the Instagrams, all of Singapore's cool kids are doing just that.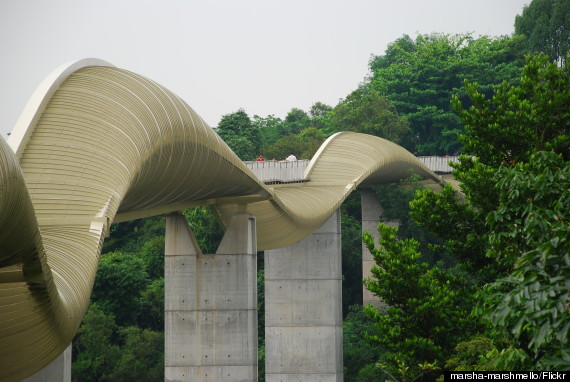 Like we said, the views from the bridge are fantastic.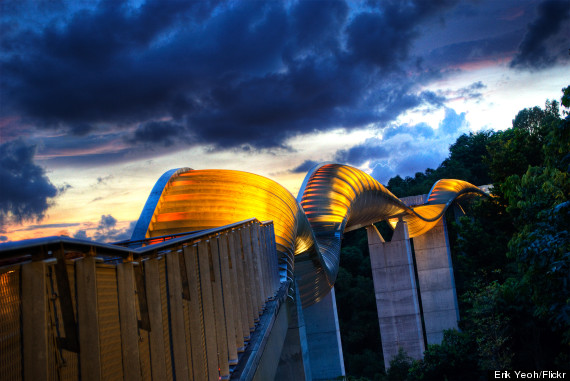 Even dogs love the Henderson Waves! Woof!
BEFORE YOU GO
PHOTO GALLERY
10 Cheap Things to Do and See in Singapore