During Black History Month, we often reflect on the achievements of black Civil Rights icons and activists. Although the month has come to a close, each and every day we appreciate the sacrifices and strides made by these iconic figures from our past.
Civil Rights activists and black entertainment icons who use their lives and careers to break barriers sometimes appear to us as larger than life. Outside of their work, their very existence serves as a symbol of our hopes and dreams for a better future, and when they are taken from us, we tend to look to their children to pick up the torch and continue the great work of their parents.
Despite the disputes over estates, many descendants of these iconic leaders are working their best to uphold the family name both by following in their parents' footsteps and blazing their own trail. Jackie Robinson's children:
Jackie Robinson Jr. (born November 18, 1946, died 1971) Jackie Robinson Jr. served in the Army and was stationed in Vietnam. Upon returning home, he reportedly suffered from a drug addiction. He overcame his addiction and began working at the center that treated him. He was killed in a car accident in 1971, one year before his father passed.
photo: Jackie Robinson talks to his son, Jackie Robinson Jr., during a scene change for the "Jackie Robinson Story", Feb. 20, 1950.
Sharon Robinson (born January 13, 1950)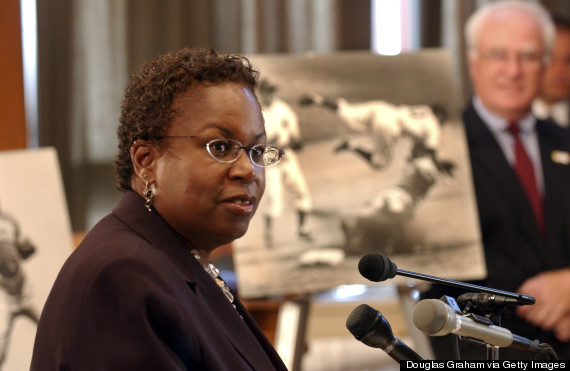 Throughout her career, she's been a midwife, educator, director of programming for Major League Baseball, and the author of seven books including a few about her father.
David Robinson (born May 14, 1952)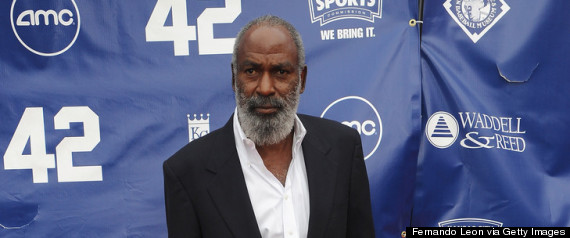 Robinson's youngest son, David, served as the founder and president of United Harlem Growth, Inc. early in his career, where he focused on community development and housing. Now, as a father of ten children, he is a coffee grower and social activist in Tanzania. Martin Luther King Jr's children:
Yolanda King (November 17, 1955, died May 15, 2007) Yolanda was Martin and Coretta's firstborn. She sat on the board for the King Center and worked as an actress and a motivational speaker. She also cofounded a theatrical production company, with Malcolm X's daughter Atallah Shabazz, called Higher Ground Productions.
Martin Luther King III (born October 23, 1957)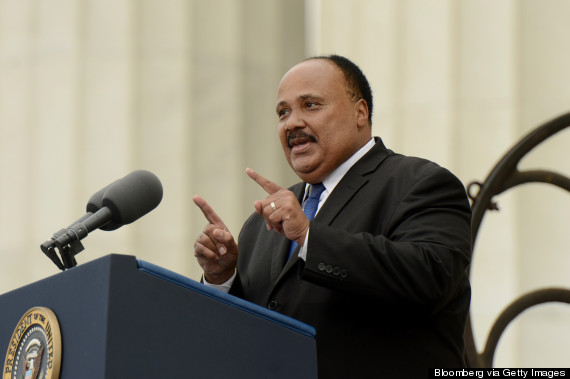 The eldest son of Martin Luther King and Coretta Scott, he dabbled in politics early in his career when he was elected county commission member in Fulton County, Georgia. He's also an activist and philanthropist, who for a time was elected to head the Southern Christian Leadership Conference (SCLC), the civil rights organization that his father founded. He also served as president and CEO of the King Center, and is currently the founding president and chief executive officer of the international nonprofit Realizing the Dream for Global Peace.
Dexter Scott King (born January 30, 1961)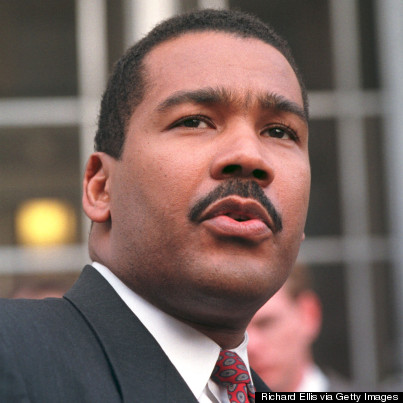 Dexter, who was seven-years-old when his father was killed, currently serves as the chairman of the King Center. In the past, he also worked as an actor and documentary filmmaker.
Bernice King (born March 28, 1963) Bernice is the youngest of the King children. She's a baptist minister, and currently serves as the Chief Executive Officer of The King Center, and founded "Be A King." The mission of the organization is "to re-brand and re-image generations of people to elevate the way they Think, Act, Live, and Lead."
Malcolm X's children:
Attallah Shabazz (born November 16, 1958)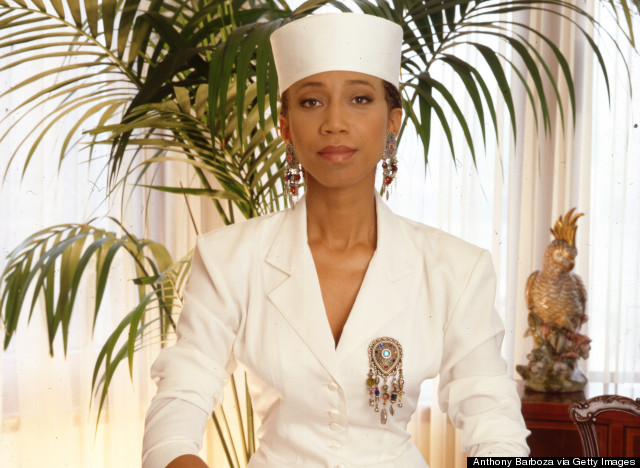 Attallah is the eldest daughter of Malcolm X and Betty Shabazz. She works as an artist, actress, theatrical director and producer, and lecturer.
Qubilah Shabazz (born December 25, 1960) Qubilah is the second daughter of Malcolm X and Betty Shabazz. She was reportedly arrestedfor allegedly plotting to have Louis Farrakhan killed, believing he played a role in her father's death. Shabazz was four-years-old when she witnessed her father's assassination. She attended Princeton University and has mostly remained out of the spotlight and the public eye. Little is known about her life today. She's the mother of Malcolm Shabazz, the first male born into the family, who was killed last year in Mexico at the age of 28.
Ilyasah Shabazz (born July 22, 1962) Ilyasah is the third daughter of Malcolm X and Betty Shabazz. She works as a community organizer, activist, and motivational speaker. She's also an author who has written and edited a number of books including "Growing Up X."
Gamilah Lumumba Shabazz (born 1964)
Gamilah is the fourth daughter of Malcolm X and Betty Shabazz. Little public information is available about her present life.
Malaak Shabazz (born September 30, 1965)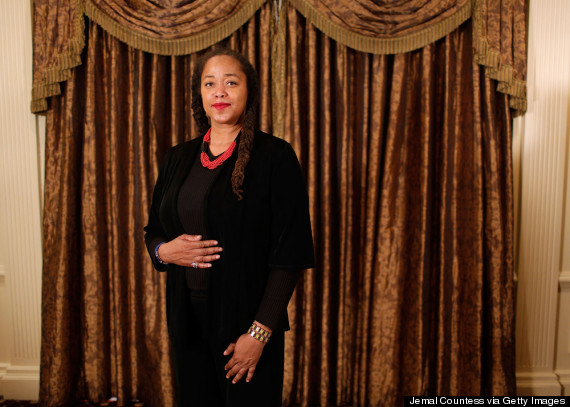 Malaak is a twin and she and her sister Malikah are the youngest daughters of Malcolm X and Betty Shabazz. She was born in the months after her father was assassinated.
Malikah Shabazz (born September 30, 1965)
Malikah last made headlines in 2011 when she plead guilty to identity theft and was sentenced to five years probation.

Berry Gordy's Children:
Rhonda Ross Kendrick (born August 14, 1971)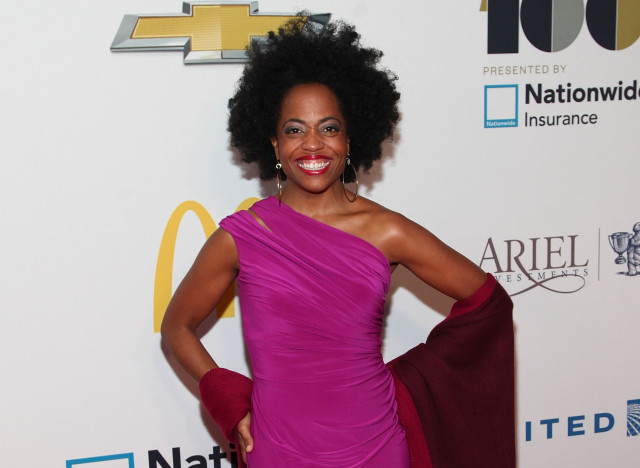 The daughter of Berry Gordy and Diana Ross. She works as a singer and actress. She also founded a real estate brokerage company, Ross Realty International.
Rockwell (Kennedy William) (born March 15, 1964)

The son of Berry Gordy and Margaret Norton. Rockwell was signed to Motown records and is most known for his hit single "Somebody's Watching Me."
Hazel Joy Gordy (born August 24, 1954)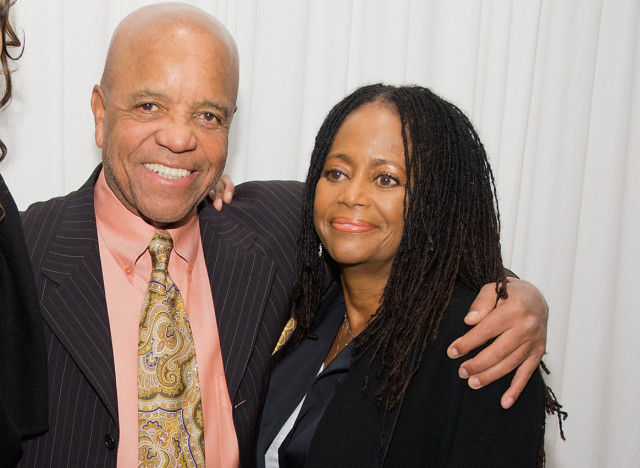 Hazel is the daughter of Berry Gordy and Thelma Coleman. Little public information about Hazel is available but she was once married to Jermaine Jackson and had three children with him. They later divorced.
Kerry Ashby Gordy (born June 25, 1959)
Kerry is the son of Berry Gordy and Raynoma Mayberry Liles. He is a music executive who started out in the mailroom at Motown and went on to found Kerry Gordy Enterprises, Inc.
Berry Gordy IV (born October 1955)
Berry is the son of Berry Gordy and Thelma Coleman. His son is Skyler Gordy, known professionally as SkyBlu part of the group LMFAO.
Terry James (born August 1956)
Terry James is the son of Berry Gordy and Thelma Coleman.
Sherry Gordy (born May 23 1960)
Sherry is the daughter of Berry and Jeana Jackson. A former mortgage and real estate broker, today Sherry works in Las Vegas producing shows and open mics titled "Sherry Gordy Presents Take The Stage: The Music of Motown and More."
Stefan Kendal (born September 3, 1975)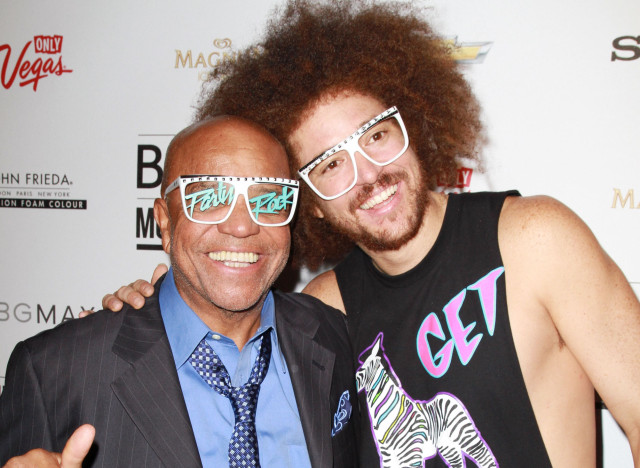 Known as Redfoo in the group LMFAO. He is the youngest son of Berry Gordy and Nancy Leiviska.

Frederick Douglass' children:
Rosetta Douglass (born 1839, died 1906)
Rosetta helped her father with the production of The North Star.
Frederick Douglass, Jr. (born 1842, died 1892)
Frederick served in the army. He and his father served as recruiters for 54th Massachusetts ­Volunteer Infantry Regiment.
Charles Douglass (born October 21, 1844, died November 24, 1920)
Charles became the first black man to enlist in the military in the state of New York during the Civil War. He was also a journalist and a government clerk.
Lewis Henry Douglass (born October 9, 1840, died 1908)
Lewis is the eldest son of Frederick Douglass and Anna Douglass. He started out his career as an apprentice at his father's publications The North Star and Douglass' Weekly. He entered the army, and briefly became the first African-American typesetter employed by the Government Printing Office. However, it was short-lived due to his race, and he later founded the The New National Era newspaper. He went on to serve as the Assistant Marshall of the District of Columbia and a term on the Legislative Council of the District of Columbia.
Annie Douglass (1849-1860)
Annie is Frederick's youngest daughter. She passed away at age 10 Thurgood Marshall's children:
Thurgood Marshall, Jr. (born August 12, 1956)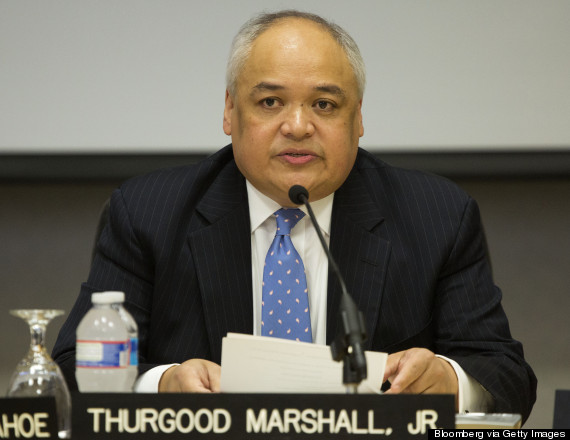 Marshall was the legislative-affairs coordinator for the Office of the Vice President during the Clinton administration and previously was a lawyer on the staff of the Senate Judiciary Committee. He currently works as a lawyer focusing on public policy.

John Marshall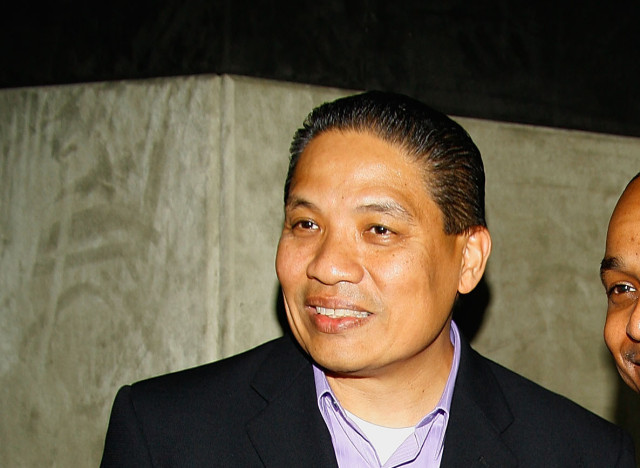 John, the youngest son, was a member of the Virginia state police. He is a former United States Marshals Service Director and Virginia Secretary of Public Safety.
BEFORE YOU GO
PHOTO GALLERY
Malcolm X's Daughters