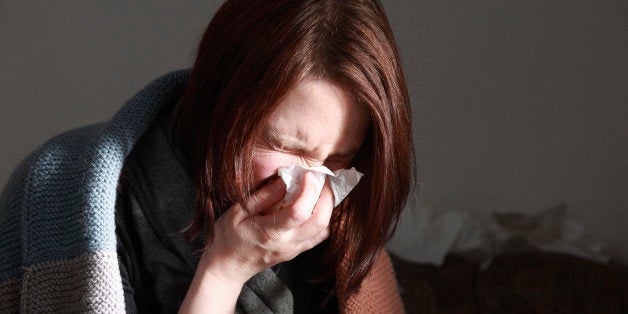 A new Gallup-Healthways report shows that Nevada had the highest flu rate in 2013, with 2.9 percent of adults living in the state reporting being sick with the flu in 2013. California and New York also had high flu rates, with 2.6 percent and 2.5 percent of adult residents there, respectively, saying they had the flu in 2013.
Other states with higher flu rates in 2013: Texas, New Mexico, Arizona, Florida, New Jersey, Idaho and Oregon, with rates ranging from 2.1 percent to 2.3 percent.
Gallup researchers noted that California is the only state to consistently be in the top 10 states with the highest flu rates since tracking began in 2008.
Meanwhile, people in Vermont, North Dakota and South Carolina can rejoice: Flu rates in those states were the lowest in 2013, averaging 0.8 percent each. Alabama, Wyoming, Mississippi, Alaska, Kansas, Tennessee, Arkansas, Oklahoma, Kentucky and Wisconsin also boasted low flu rates, with 0.9 to 1.2 percent of adult residents in those states saying they had the flu in 2013.
When it comes to the common cold, the rankings are different. Montana had the highest number of self-reported colds -- with 8.2 percent of residents saying they were sick with a cold on any given day in 2013 -- followed closely by Oregon (7.7 percent), New York (6.9 percent) and Mississippi (6.9 percent).
Arizona boasted the lowest number of adults with a cold in 2013, with just 3.8 percent of people reporting being sick with the cold on any day. Other states with low self-reported cold rates: Kansas (4.2 percent), Wyoming (4.2 percent), Texas (4.4 percent) and Nevada (4.6 percent).
The findings are based on phone interviews conducted between Jan. 2 and Dec. 29 in 2013, of 178,068 adults in the U.S.