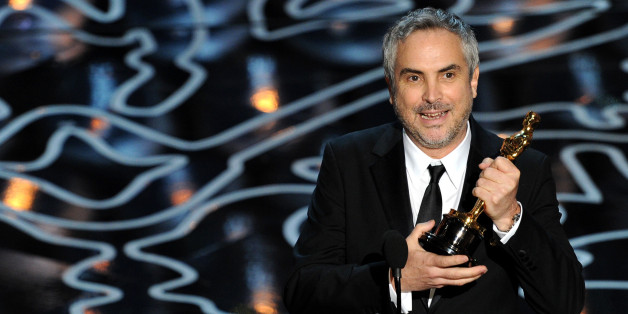 Alfonso Cuarón took home Best Director at the 86th annual Academy Awards on Sunday. He won for his work on "Gravity," the space epic that's collected more than $700 million in worldwide ticket sales.
Cuarón topped Steve McQueen ("12 Years a Slave"), Alexander Payne ("Nebraska"), David O. Russell ("American Hustle") and Martin Scorsese ("The Wolf of Wall Street") for the award. Prior to this year, the director had three Oscar nominations to his name: two for 2006's "Children of Men" (Best Adapted Screenplay and Best Film Editing) and another for 2001's "Y tu Mamá También" (Best Original Screenplay). "Gravity" turned him into a six-time nominee: in addition to Best Director, Cuaron was also nominated at this year's ceremony as a co-producer of "Gravity" (which received a Best Picture nod) and a co-editor.
Cuarón was heavily favored to win Best Director thanks in part to the innovative technology used to film "Gravity," which was made for $100 million. He also nabbed top honors from the Directors Guild of America, which is considered a reliable prognosticator for the Best Director Oscar, Golden Globes and BAFTA Awards.
For continuous Oscar updates, check out our live blog below.
03/03/2014 12:39 AM EST
That's A Wrap
An historic night for Steve McQueen and "12 Years a Slave," wins for Matthew McConaughey, Cate Blanchett, Jared Leto and Lupita Nyong'o, seven Oscars for "Gravity" and no love for "American Hustle." These were your 2014 Oscars. Hope you enjoyed it!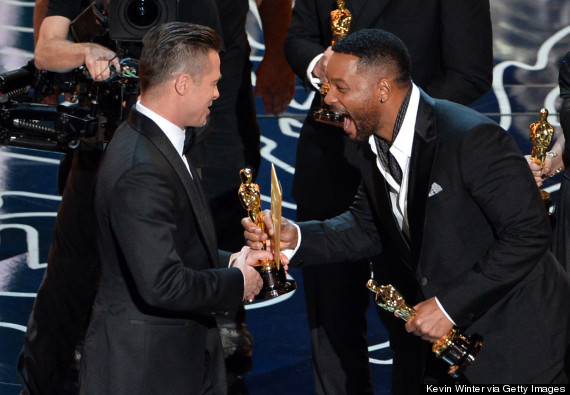 03/02/2014 11:52 PM EST
Um?
NO ALL RIGHT ALL RIGHT ALL RIGHT WUT BIGGEST UPSET OF THE NIGHT.

— Christopher Rosen (@chrisjrosen) 5 years ago
03/02/2014 11:51 PM EST
Matthew McConaughey Wins Best Actor
#truedetectiveseason2 is McCounaughey and his Oscar. He won for his role in "Dallas Buyers Club."
03/02/2014 11:47 PM EST
Cate Blanchett Thanked Woody Allen After Winning Her Oscar
She also gave an impassioned plea to Hollywood to acknowledge that people want to see movies with female leads. One of the night's most memorable speeches.
03/02/2014 11:42 PM EST
Time For Best Actress!
Will Cate Blanchett thank Woody Allen? Let's find out!
03/02/2014 11:39 PM EST
Not The Best They've Ever Done
"American Hustle" has lost seven times, thus far, on Oscar night, including in the Original Screenplay category where Spike Jonze's "Her" took top honors.
03/02/2014 11:38 PM EST
"Gravity" Has Seven Oscars Right Now
Just because it's great and you need to know that.
03/02/2014 11:35 PM EST
Alfonso Cuaron Wins Best Director For "Gravity"
Cuaron wins his second Oscar of the night for "Gravity."
BEFORE YOU GO
PHOTO GALLERY
Oscars Red Carpet 2014