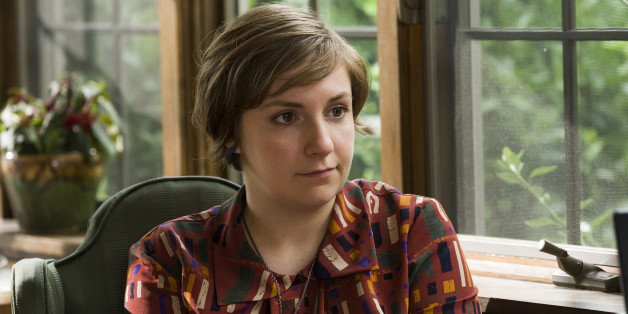 Here at HuffPost Women, one of the things we love most about Lena Dunham's HBO show, "Girls," is the incisive, witty and hilarious dialogue that Dunham and the rest of her writing team come up with every week. So instead of simply recapping Season 3, we decided to pick five quotable gems from each episode.
Episode 9: "Flo"
The standalone episodes of "Girls" (like Hannah's two-day romp with Patrick Wilson) have been some of the best of the series, and "Flo" is no exception. This week Hannah heads upstate to visit her dying grandmother (June Squibb), along with her mother, her aunts and her not-so-friendly cousin Rebecca (played by the ever-hilarious Sarah Steele). While grappling with the possibility of losing a close relative, Hannah also faces pressure from her mother to pretend she is engaged to Adam, which brings up some lurking questions in their relationship. But after family drama reaches a head -- both between Hannah's mother and her sisters, and Hannah and her cousin -- Adam comes through for Hannah. Unfortunately, her mom doesn't feel quite as confident about the longevity of Hannah and Adam's relationship as Hannah does. The whole episode is touching and hilarious, but it's really the last moments that are most both heartbreaking and beautiful, reminding us all that loss can come at any time. And at the end of the day, no matter how quirky or frustrating, family is forever.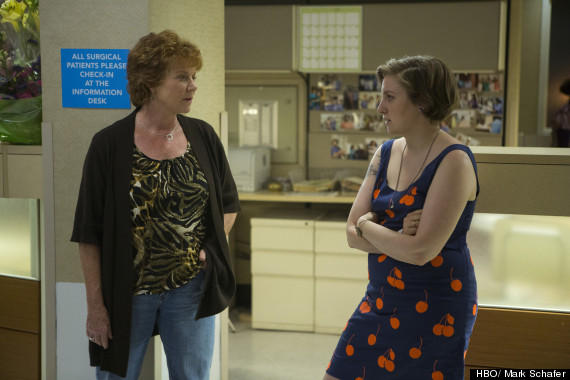 1. Hannah on her mom's request that she marry Adam: "What are they even talking about in your women's book group?"
2. Loreen Horvath on the complicated relationship between mothers and daughters: "You think that you've accepted that your mother wasn't that good. And then you realize that you've always had this hope that there would be some sort of conversation where you two would have some sort of breakthrough. When they die, that conversation can never come."
3. Cousin Rebecca on writers: "Writers, are like, this ridiculous class of people who just make everything about themselves, and they tend to have really strange, bizarre eating habits."
4. Hannah on the nature of cousinhood: "I would really like it if we could be the kind of cousins, who like, spend time together, and sleep in the same bed during the summertime, and jump in a lake and have inside jokes about our grandma and were molested by the same person, but we're not. We do not get along."
5. Grandma Flo on marriage: "Someday, you will look at him, hating him with every fiber of your being, wishing that he would die the most violent death possible. It will pass."
BEFORE YOU GO