Getting ready for the Oscars takes a lot of work and preparation.
The New Yorker dedicated its cover this week to just that, illustrating that no one knows more about getting ready for the big night than the Golden man himself.
Here is the cover: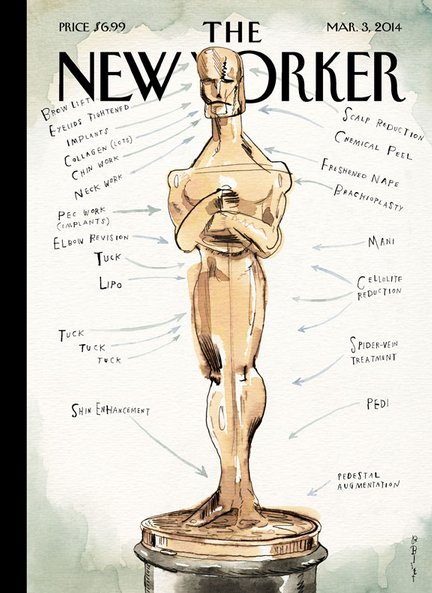 It appears the statue has undergone an eyebrow lift, chin work, tummy tuck and a fresh mani/pedi, among many other surgical enhancements. Cover artist Barry Blitt jokes that he won't be sticking around to see the final product Sunday night.
"This coming Academy Awards night looks to be a particularly competitive one, and I'll be glued to the television myself," Blitt tells the New Yorker. "The Rangers are playing the Bruins, and, a little later, the Coyotes face off against the mighty Blues."
BEFORE YOU GO
PHOTO GALLERY
Celebrity Feuds