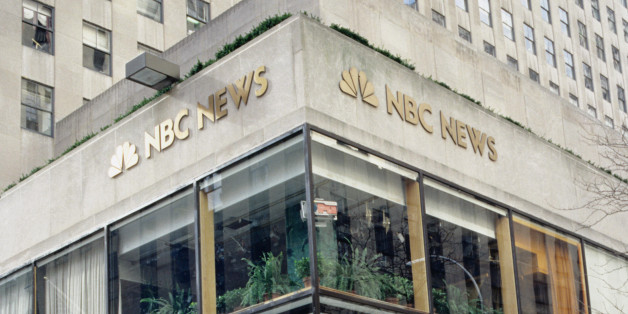 NBC News senior vice president Cheryl Gould is leaving the network after almost 37 years, NBC News president Deborah Turness announced in a staff memo Monday.
Prior to becoming vice president of the division, Gould was the first female to serve as executive producer of "NBC Nightly News." She joined the network in 1977 as a reporter in the Paris bureau, which she referenced in her own farewell memo.
"I remember the Paris bureau's old phone number: 359-11-71," she wrote, according to Jim Romenesko. "I remember when there was a Paris bureau."
Turness praised what she called Gould's "remarkable and groundbreaking career" on Monday, writing, "We have all benefited from Cheryl's decades of successes and dedication to NBC News."
Gould did not specify what her "proverbial 'next chapter'" will involve, though she told Turness, "I'm old enough to have had a wonderful career, and young enough to be excited about plotting a new course."
Below, read the full text of Turness' memo to staffers (obtained by The Huffington Post):
After a remarkable and groundbreaking career at NBC News spanning nearly 37 years, Cheryl Gould has decided to leave it behind. As she put it, "I'm old enough to have had a wonderful career, and young enough to be excited about plotting a new course."


Cheryl's time at NBC has taken her all over the globe and the country. She joined the network as a producer and radio correspondent in Paris and then London covering some of the biggest international stories of the time, including Ayatollah Khomeini in exile, the negotiations in Algiers for the release of the American hostages in Iran, terrorism in Europe, and the wedding of Princess Diana and Prince Charles.


Back in the U.S., Cheryl helped create NBC News Overnight with Linda Ellerbee and was the program's senior producer. After working closely with Tom Brokaw on his "D-Day Plus 40" documentary, she became the first woman to break through to the leadership ranks of NBC Nightly News, and toward the end of her decade tenure there, she served as the broadcast's first female executive producer. She has been in the front office for more than 20 years as a vice president (including a 4-year joint appointment with CNBC) and later as a senior vice president.

Most recently, Cheryl's journalistic strengths and her business savvy have led to strategic business development ventures for the network, including the NBC News archives business. Cheryl has been a leader in the journalism profession beyond NBC News as a former board member of the International Women's Media Foundation and most notably as a long-time board member of the Committee to Protect Journalists. She has helped establish programs to boost women and minority representation in the newsroom. Over the years, she has had articles published in Newsweek, The New York Times, and msnbc.com.

We have all benefited from Cheryl's decades of successes and dedication to NBC News. Please join me in congratulating her on her impressive career and in wishing her well in the future. Cheryl leaves behind a network that is stronger thanks to her contributions.

Deborah