How em-bear-assing.
A Florida man who claimed to have suffered injuries after fending off a vicious bear attack has now corrected his story to say he suffered injuries after he fell while chasing a bear Thursday night.
Josh Hennessy, 36, told multiple news stations that he fought off a black bear. He even posted pictures of injuries he claims to have sustained in the attack on his Facebook. They appeared to be mostly scratches.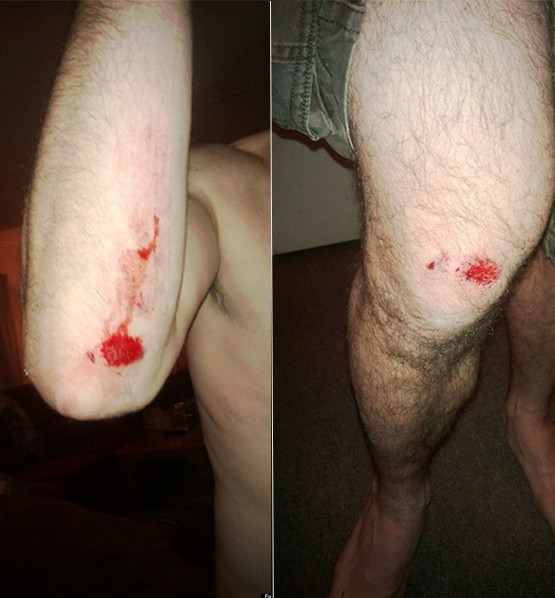 "[I was] sitting outside listening to music, and all the sudden I see a shadow go by me," Hennessy told WFTV. "I look off to the side of me and just, I thought it was somebody, and I went to meet whoever it was and it was a bear. "He got ahold of my clothes. I just started punching him and he ran off. I got right in his way."
Hennessy said the bear dragged him around by his pant leg before he punched it and drove it off.
"It kind of charged at me," he said. "It was a tackle match for a second, he got ahold of my clothes and I just started punching him and he just ran off."
Hennessy's story of bravery and heroism quickly changed, however.
The Florida Fish and Wildlife Conservation Commission said Hennessy admitted to officials in a sworn statement that his injuries were not caused by a bear attack. Instead, Hennessy said he sustained his scrapes and scratches after falling on the pavement while chasing a bear.
"Mr. Hennessy did see a bear walk by," said wildlife official Greg Workman. "He chased it up a paved road, and during this chase, he fell in the road."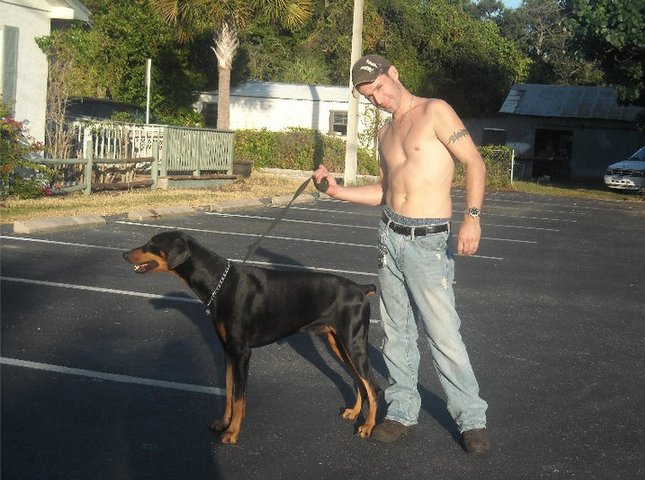 Hennessy has now declined to speak to media. Neighbors of the man said they see bears often, and they are generally very skittish of humans.
"It's bull. It's phony. It's fake," neighbor Phillip Sulatycki told the Orlando Sentinel. "Anybody who has lived here in this park as long as I have, which is 15 years, knows the bears don't attack nobody. You drive up by them, they run. I literally come out my door at 1:30 in the morning to get in my car to go to work and, if the bear's sitting there, he's just looking at you. If he does anything, he just grunts."
Hennessy went to the hospital to have his minor injuries treated. The FCW law enforcement will decide whether or not to press charges against the man for "molesting wildlife."

BEFORE YOU GO
PHOTO GALLERY
Dumb Crime: Masterminds Need Not Apply