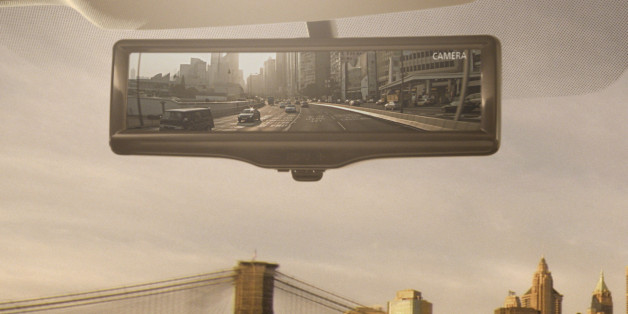 Keeping an eye on tailgaters just got a whole lot easier with Nissan's Smart rearview mirror.
Whereas traditional rearview mirrors use reflective glass, the Nissan Smart rearview mirror relies on a camera located at the back of the car which feeds an image to an LCD screen within the rearview mirror housing. Nissan plans to release this tech to the global market by 2015.
The company claims the camera lens gives drivers a wider view of what's going on behind the car, and that the image will remain clear in all kinds of weather. Passenger heads, rear seat headrests and luggage will not obstruct the driver's line of sight, since the image the driver sees comes from the rear-mounted camera feed.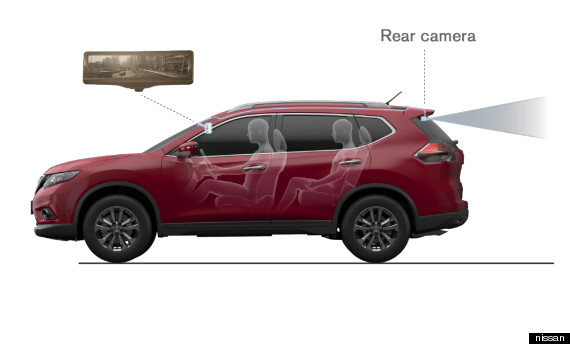 The LCD screen is also layered with a regular mirror, allowing drivers to turn off the screen and use a traditional glass rearview mirror if they desire.
Nissan says that the Smart rearview mirror will be used in the race car it's fielding for this year's 24 Hours of LeMans competition in June. The company plans to initially offer the Smart rearview mirror as a dealer option this spring in Japan.
BEFORE YOU GO
PHOTO GALLERY
Detroit Auto Show 2014