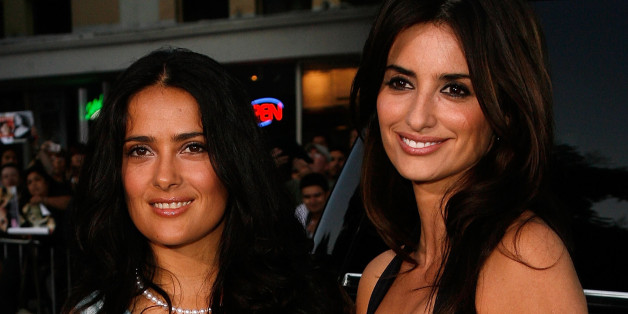 Whoops!
That's Penelope Cruz -- not Salma Hayek -- standing with Robert De Niro at the 2014 Academy Awards. The person behind the Academy's Instagram account made a major flub when the user misidentified Cruz as Hayek in a photo taken backstage.
Many Instagram users were quick to notice the blunder and called out the Academy for mistaking Cruz for Hayek.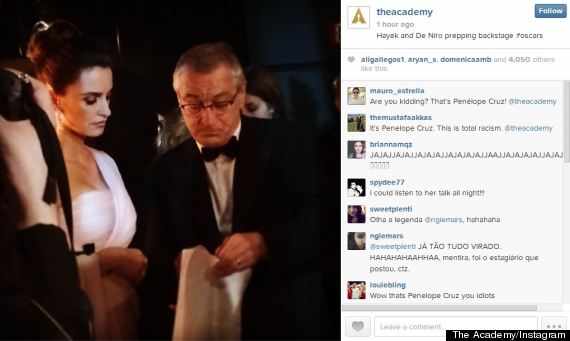 The Instagram account took down the photo shortly thereafter, USA Today notes, but some are still upset the Academy confused the two Hispanic actresses on its official Instagram feed.
LA reporter confuses Samuel L. Jackson & Laurence Fishburne, now this: http://t.co/Zaiex0FnqK. Sign Hollywood needs diversity. #oscars #fail

— Annalisa Burgos (@AnnalisaOnTV) March 3, 2014
While diversity may have been center stage at this year's Oscars -- Steve McQueen became the first black filmmaker to win best picture and Alfonso Cuaron took home the award for best director -- it seems there's still some room for improvement.
BEFORE YOU GO
PHOTO GALLERY
27 Celebs You Didn't Know Were Latino