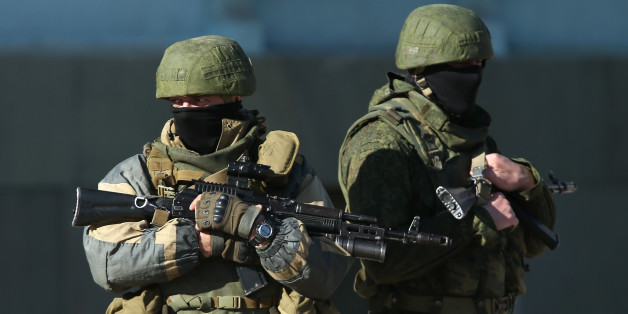 LONDON -- European governments are rushing to undercut fears that consumers could suffer power shortages and soaring bills should Russia's standoff with Ukraine continue to escalate. Concerns center on the reality that Europe is heavily dependent on Russian stocks of natural gas and oil to power its economies, and much of that supply flows through Ukraine.
The British government insists that it has "well-prepared" and "long-term" emergency plans. In Germany, which relies on Russia for more than a third of its oil and gas imports, the government issued similar assurances on Monday, noting its enormous reserves. In France, the government has reduced its dependence on Russian energy supplies. But analysts warned that the tensions in Ukraine hold considerable perils, noting that worries have already shaken European markets, with gas prices jumping by nearly 10 percent in recent days.
The United Kingdom does not buy gas from Russia directly, but it could still be in for a shock were Russia to tamper with its gas supplies in a bid to pile pressure on Ukraine, as it did as recently as 2009.
"If the conflict persists, then sanctions are likely to be placed on Russia," Inenco energy analyst Joe Conlan told HuffPostUK. "These sanctions could include sanctions on gas exports, which would place considerable strain on the UK, France and Germany."
"Any restriction of Russian flows will likely see both gas and power prices rise sharply through the coming months," he continued. "Germany and Eastern Europe will likely bear the brunt of this, being increasingly reliant on gas from Russia of late.
"If we see this turn into a protracted conflict lasting through the summer, then gas shortages may be a possibility."
Russia is Europe's largest gas supplier, providing 270 million cubic meters (equal to nearly $100 million a day), so any change in the gas supply would make a sizable impact in Europe.
In France, the government imports 14 percent of its gas from Russia and relies heavily on supplies coming from Norway, the Netherlands and Algeria. Late last year, it launched an emergency gas plan to handle a potential supply crisis in France or another European country. The emergency measures include encouraging the reduction of gas consumption, decreasing the time heat is used in public offices, and, as a last resort, reducing or interrupting gas deliveries.
In 2012, Britain produced nearly half of the 91 billion cubic meters of gas it used domestically, with 29 percent coming from Norway, around 7 percent from the Netherlands, 3 percent from Belgium and nearly 15 percent from Qatar.
British politicians are bullish about how the country would cope if Russia decides to switch off its gas supplies.
Conservative MP Brooks Newmark, a member of parliament's influential Treasury Select Committee, told HuffPostUK: "We can economically hurt Putin and his cronies as well, we can put a huge amount of economic pressure on them. They have enormous business interests in the UK and bank accounts here, too."
"Russia is a regional bully, not a global power," Newmark continued. "Russia recognizes that they are no longer one of the great global powers anymore so the only way they can reassert themselves domestically is by going into countries like Georgia and Ukraine."
If Europe had to function without Russian gas supplies, governments could perhaps fast-track the Nabucco pipeline project, a proposed gas pipeline from the Turkish-Bulgarian border to Austria. This would help limit Europe's reliance on Russia and allow it to get supplies from nations like Iraq and Egypt.
Such a project could not realistically be finished quickly, but others point to options like relying on Norwegian and Dutch gas supplies. Analysts like Conlan warn that Norway's gas supplies have been "limited" this winter by production problems, but that they could come to play an increasing role as an alternative supplier to Russia.
Danuta Szarek contributed reporting from Munich. This article has also been updated with additional reporting from Gregory Raymond from Paris.
CORRECTION: The Nabucco pipeline is a proposed project from the Turkish-Bulgarian border to Austria, not Australia.