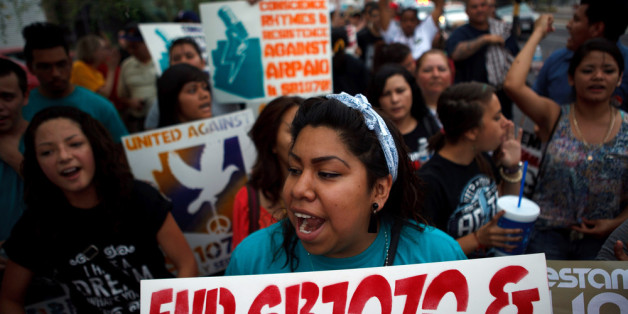 The immigration-status checks SB 1070 requires are not always as simple as a request for information sent over the radio.
More and more, police officers are surrounded by activists, many of them holding video recorders and asking a long list of questions.
Frustrated with immigration reform stalled in Congress and increased cooperation between local police and the Border Patrol, immigrant-rights activists have escalated their civil-disobedience campaign. Over the past year, routine news conferences gave way to people lying in the street before the wheels of a Border Patrol vehicle.
Read more on Arizona Daily Star
BEFORE YOU GO
PHOTO GALLERY
Key Moments And Players Surrounding SB1070