Happy World Wildlife Day!
March 3 has been designated by the United Nations General Assembly as a time to honor the flora and fauna our beautiful planet holds, from the lowly insect to the great redwood. The date symbolically represents the founding of CITES, the Convention on International Trade in Endangered Species of Wild Fauna and Flora, created by the U.N. to address the growing peril many plants and animals face as the climate changes, humans encroach and pollution smothers.
But there's still time. Many endangered species have rebounded after successful rehabilitation efforts, support for renewable energy is growing and governments are starting to take action to mitigate climate change.
So, take a moment to marvel at some of the exception diversity our planet holds, and remember, as Captain Planet used to say: "The Power Is Yours."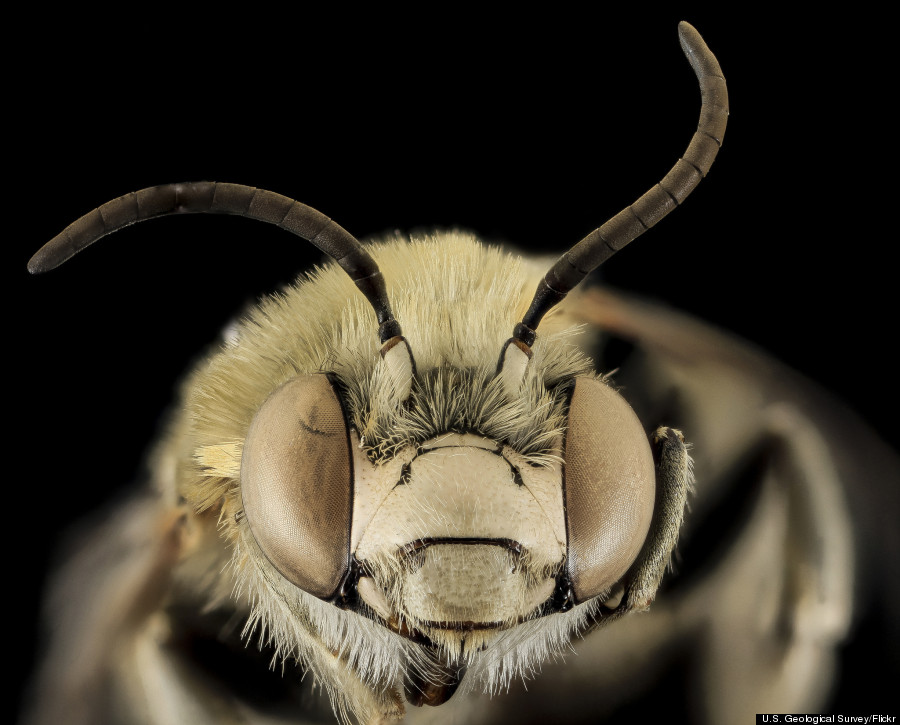 This bee (Anthophora montana) was collected as part of a survey of Rocky Mountain National Park. The size of a bumblebee, but has all those cream colored markings on its face that Bumblebees never have. A male in this case. Photographed by Amber Reese. Full photo can be found on our Bee Inventory and Monitoring Lab Flickr page ( @usgsbiml ) at www.flickr.com/photos/usgsbiml/11455947763/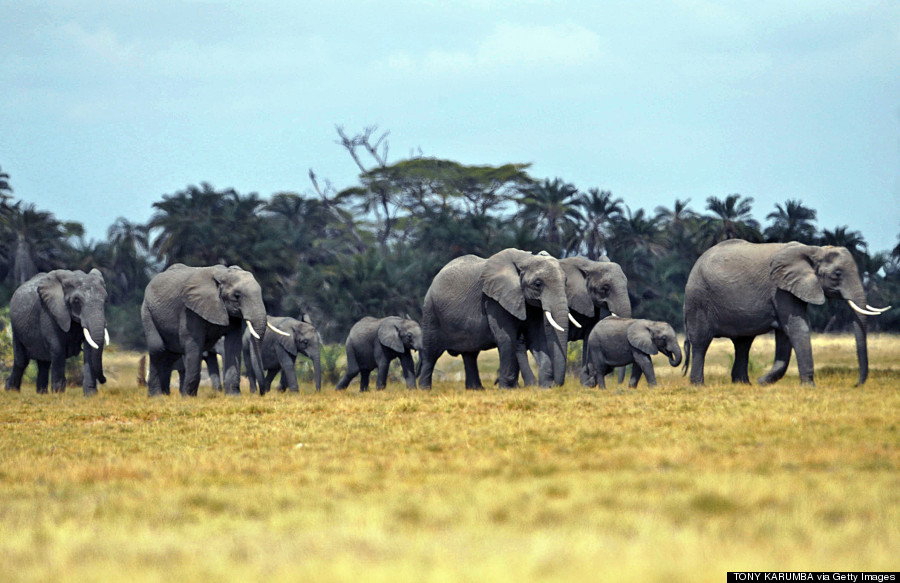 Elephants and calfs walk across the plain on October 8, 2013 at Amboseli National Park, approximately 220 kms southeast of Nairobi. (TONY KARUMBA/AFP/Getty Images)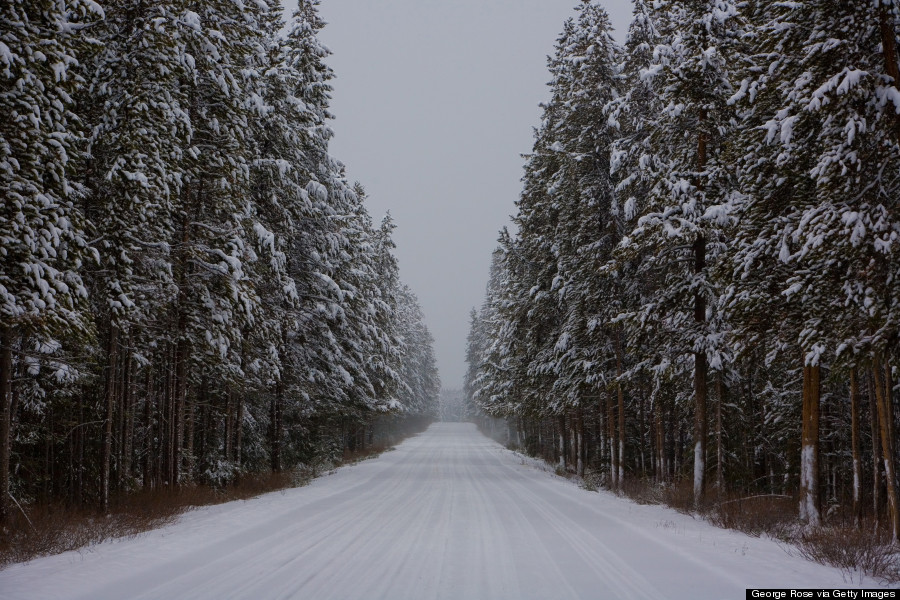 Spruce and fir trees along the Bow Valley Parkway are coated with fresh snow on November 23, 2010 in Banff Springs, Canada.(Photo by George Rose/Getty Images)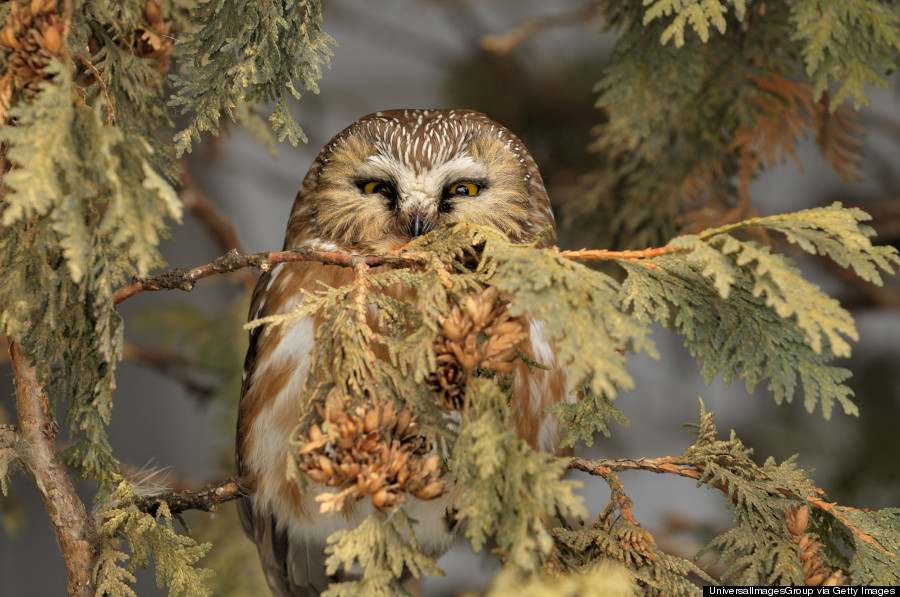 A portrait of a tiny Saw-whet owl sitting perched in a thick tangle of cedar branches. (Photo by: Universal Education/Universal Images Group via Getty Images)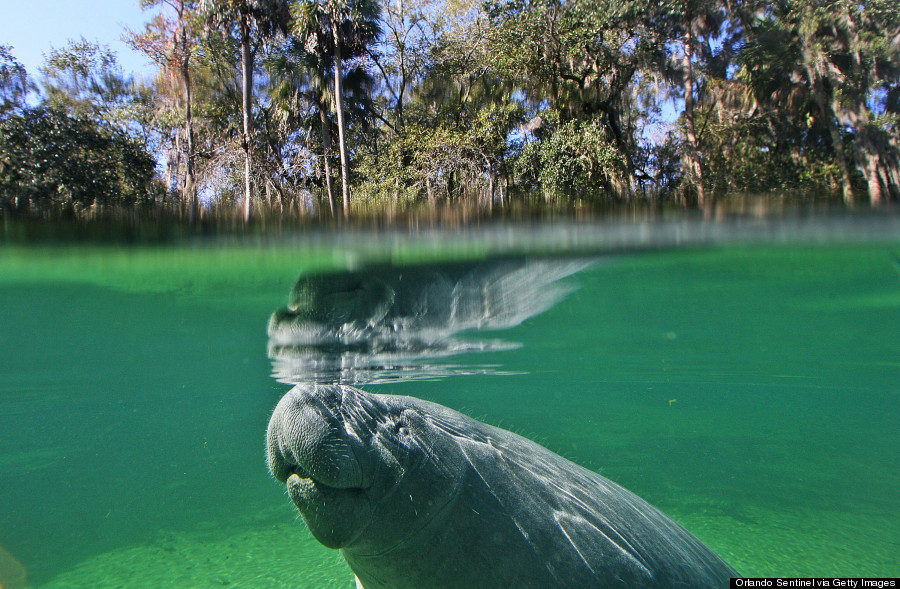 A manatee comes to the surface for air at Blue Spring State Park in Orange City, Florida, January 14, 2010. (Photo by Red Huber/Orlando Sentinel/MCT via Getty Images)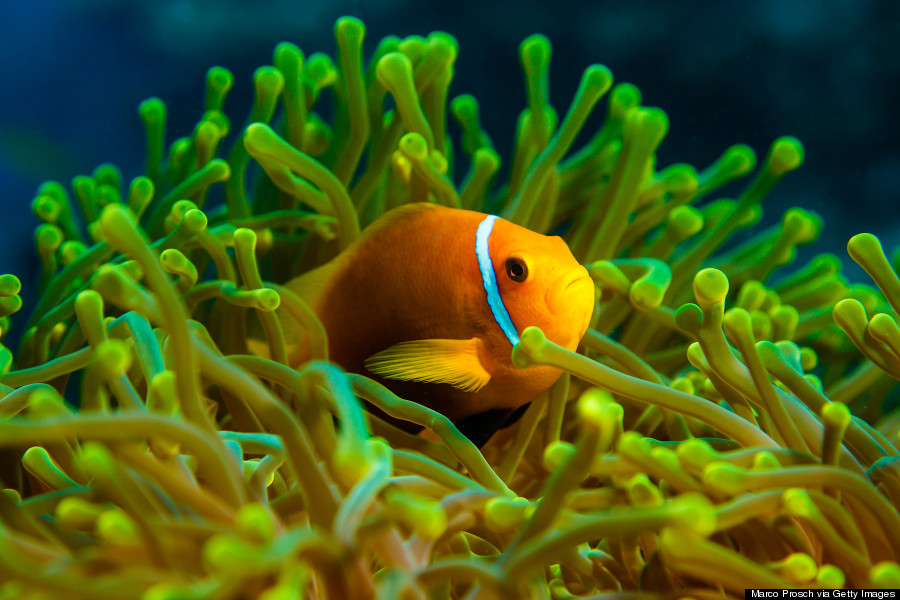 A clownfish is pictured underwater near Athuruga island on May 25, 2012 in Athuruga, Maldives. (Photo by Marco Prosch/Getty Images)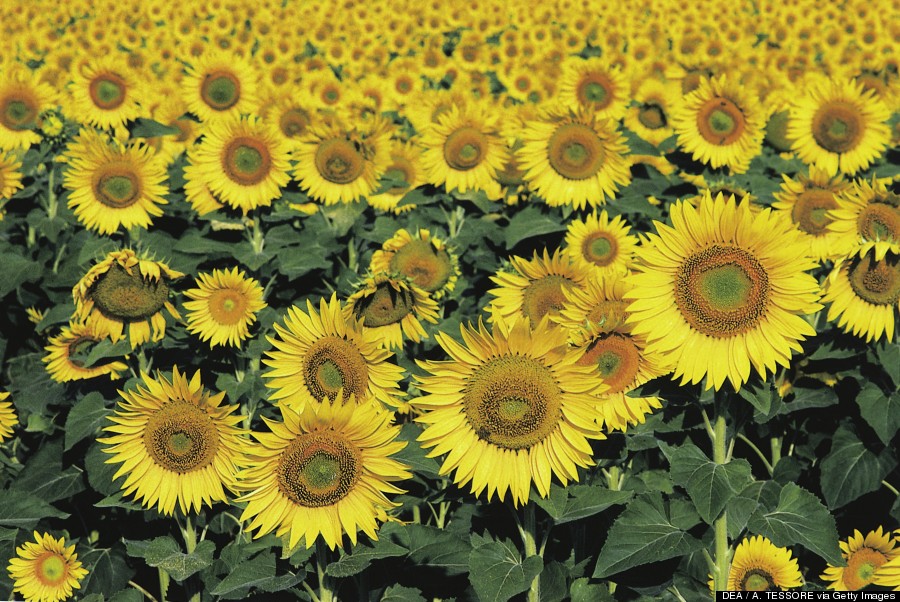 Sunflower fields around Puglia, Italy (Photo by DeAgostini/Getty Images)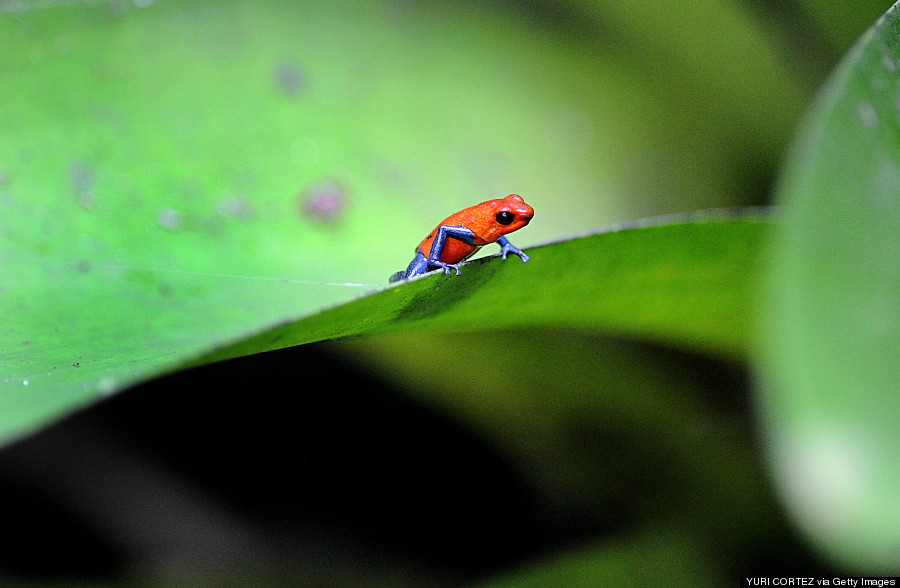 Picture of a poisonous frog (Oophaga pumilio) taken near La Fortuna, in the Costa Rican rainforest some 110 km northwest of San Jose, on April 5, 2010. (YURI CORTEZ/AFP/Getty Images)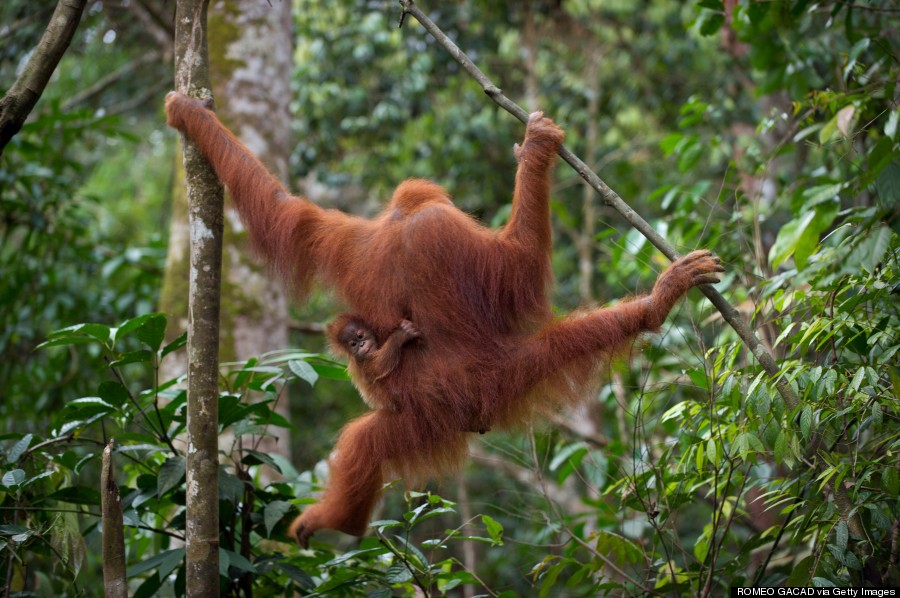 In this photograph taken on April 10, 2013, an endangered Sumatran orangutan with a baby holding onto her clings on tree branches in the forest of Bukit Lawang, part of the vast Leuser National Park in Indonesia's Sumatra island. (ROMEO GACAD/AFP/Getty Images)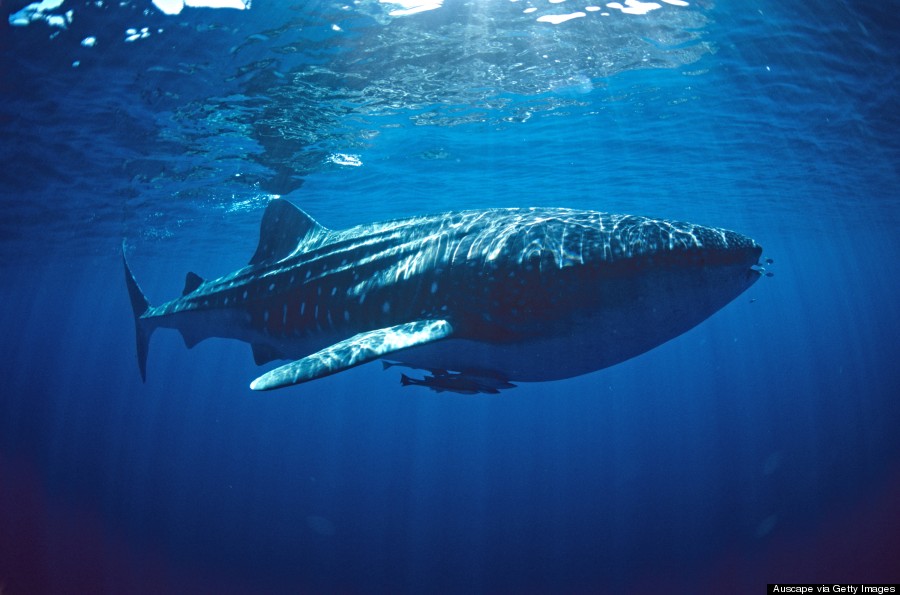 Whale shark near Ningaloo Marine Park, north of Carnarvon, Western Australia. (Photo by Auscape/UIG via Getty Images)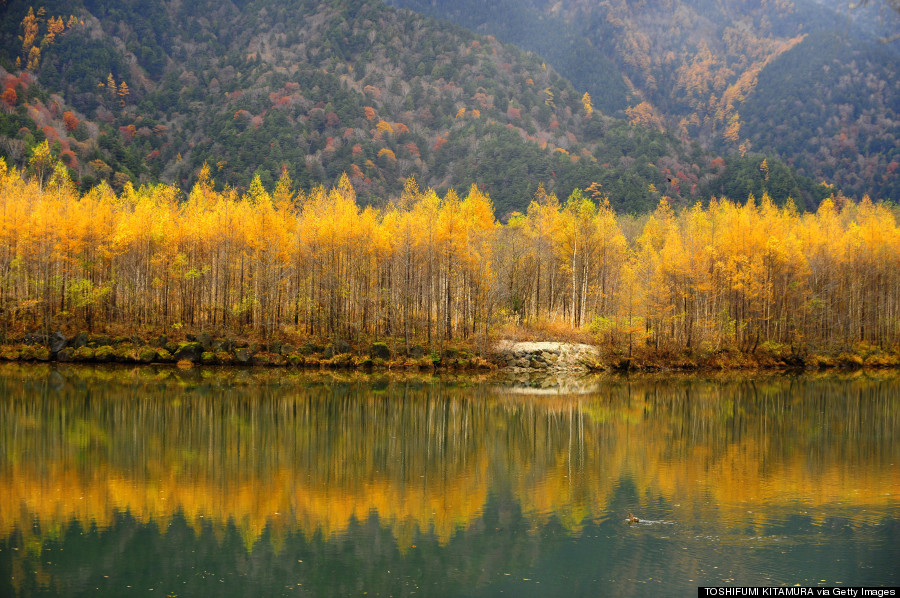 Autumn leaves reflect on Taishoike pond at Kamikochi resort in Matsumoto city, Japan, some 250 kilometers northwest of Tokyo on November 1, 2010. (TOSHIFUMI KITAMURA/AFP/Getty Images)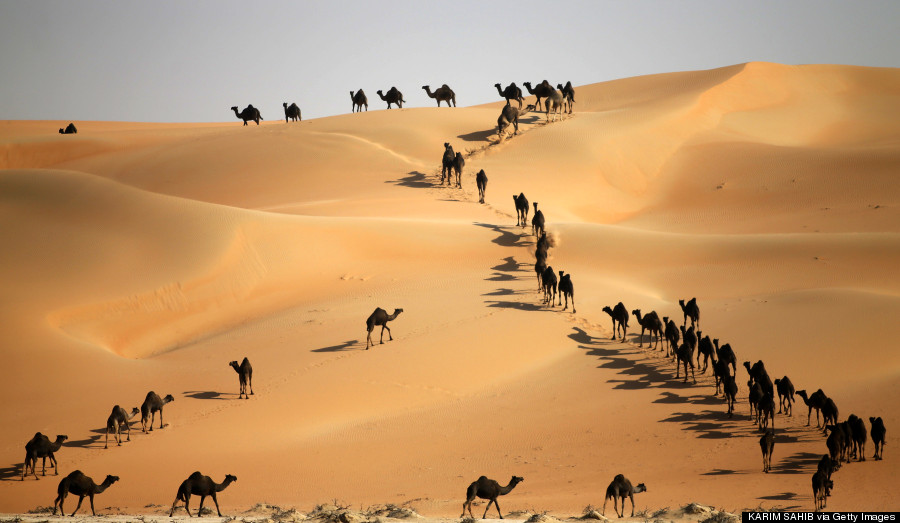 Camels walk along sand dunes in the Liwa desert, 220 kms west of Abu Dhabi. (KARIM SAHIB/AFP/Getty Images)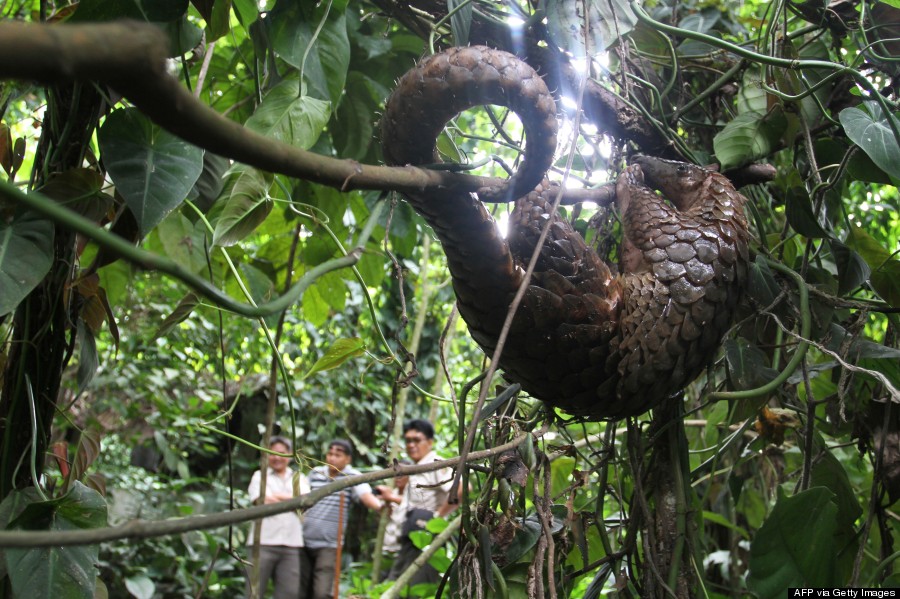 A rescued pangolin is released in the forest by government wildlife and conservation officers in Karo district located in North Sumatra province on July 31, 2012. (AFP/AFP/GettyImages)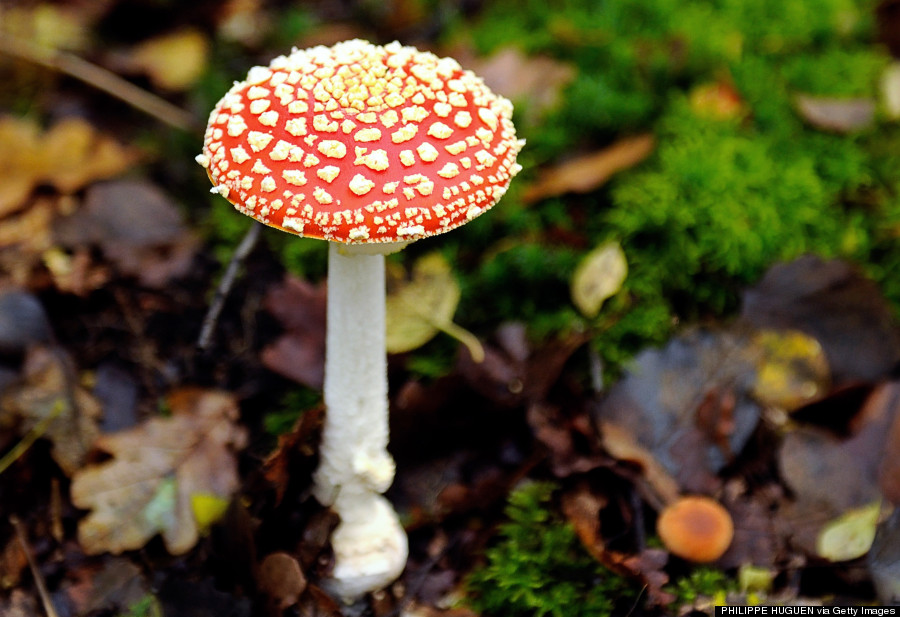 A picture shows an 'Amanite Tue Mouche', a dangerous mushroom, on October 20, 2012 in the Clairmarais' wood. (PHILIPPE HUGUEN/AFP/Getty Images)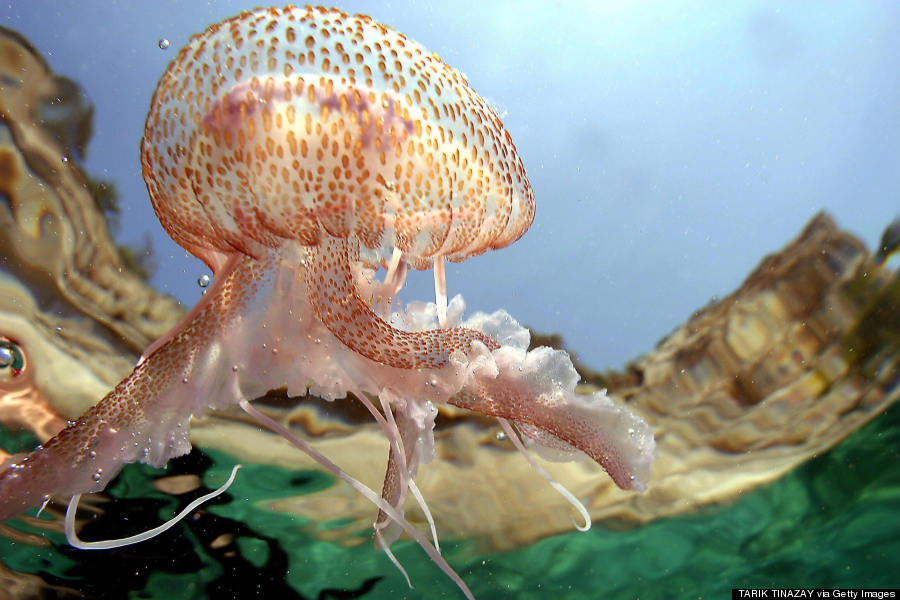 A file photo taken on June 8, 2004 shows a jellyfish swimming in the Mediterranean, near the Turkish town of Kemer. (TARIK TINAZAY/AFP/Getty Images)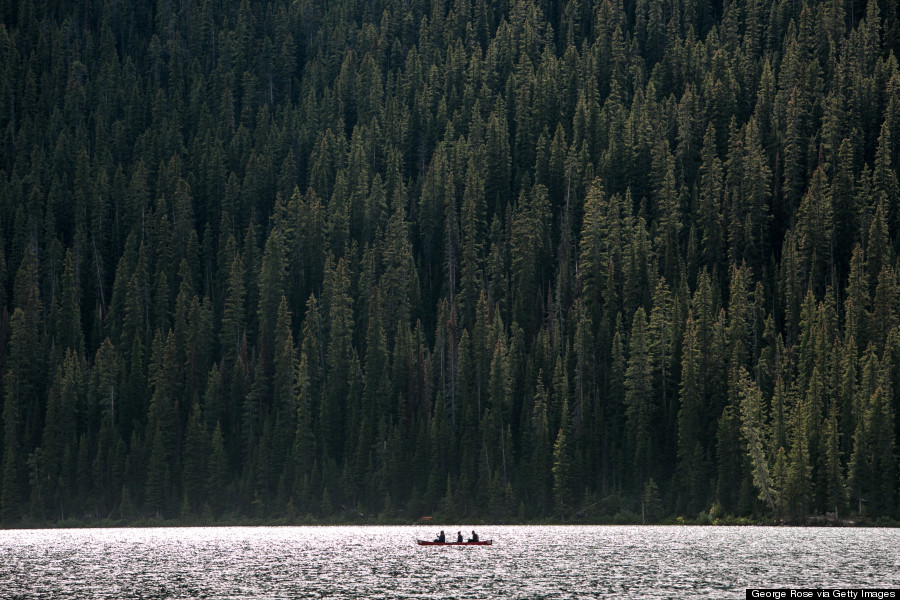 People paddle a canoe across Lake Louise on June 26, 2013 in Alberta, Canada. (Photo by George Rose/Getty Images)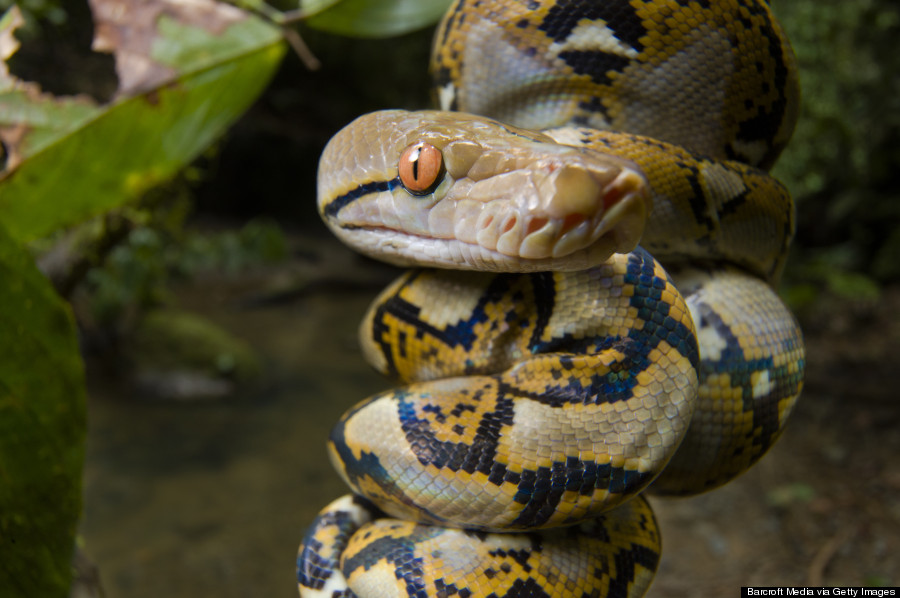 A close up of a juvenile Reticulated Python resting on a sapling near Ginseng Camp in the heart of the Maliau Basin in Borneo, Malaysia. (Photo by Nick Garbutt / Barcroft Media / Getty Images)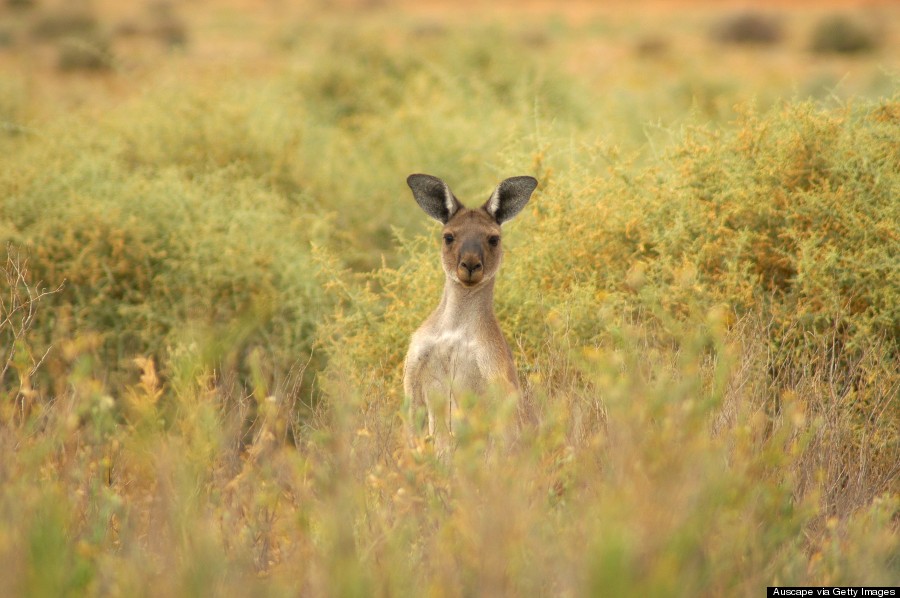 A western grey kangaroo looking at photographer over tall grass. Boolcoomatta Bush Heritage Australia Reserve, northeastern South Australia. (Photo by Auscape/UIG via Getty Images)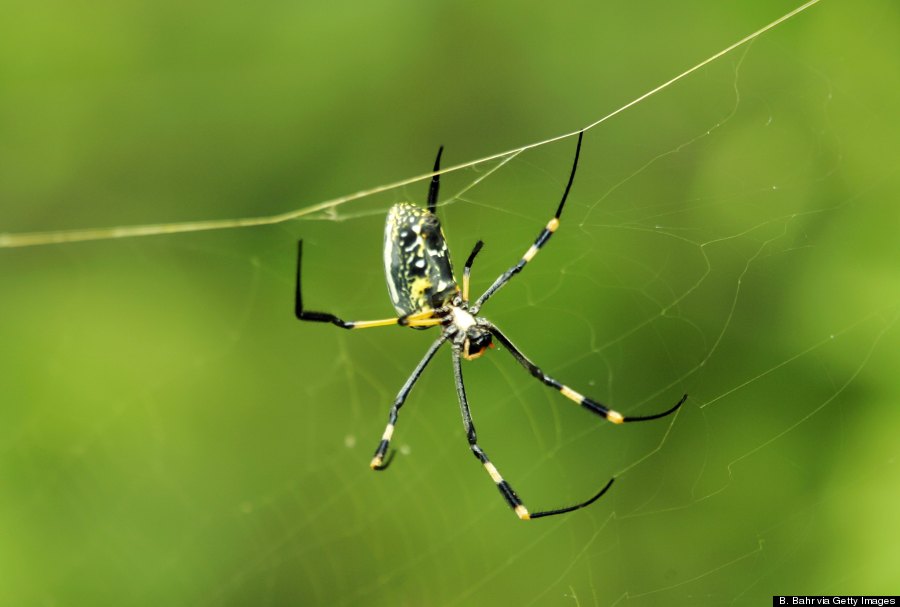 A banded legged golden orb spider works on its web on March 20, 2009 in Kruger Nartional Park near Hazyview, Mpumalanga, South Africa. (Photo by Brian Bahr/Getty Images)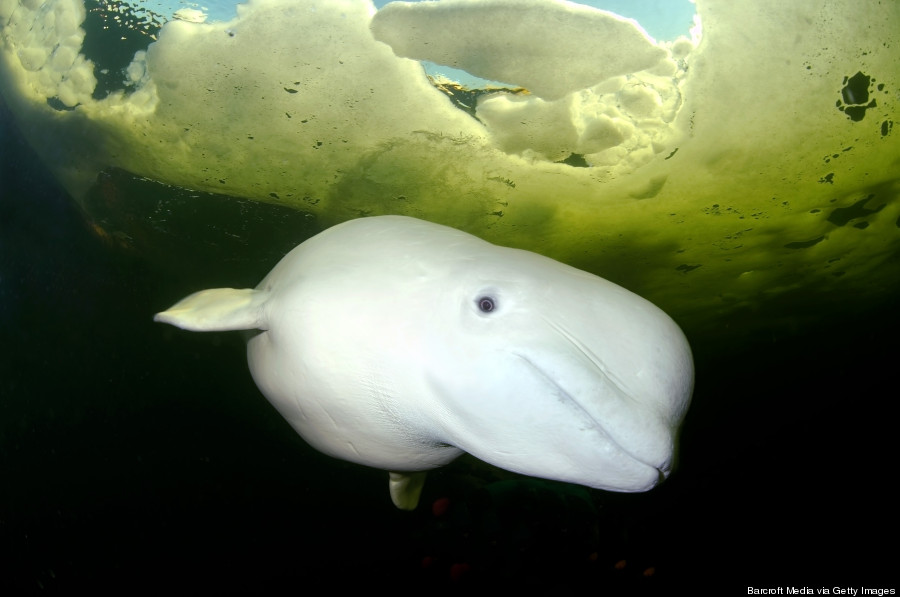 A white beluga whale swims under the ice on April 5, 2009 in the White Sea, Russia. (Photo by Andrey Nekasov / Ecoscene / Barcroft Media / Getty Images)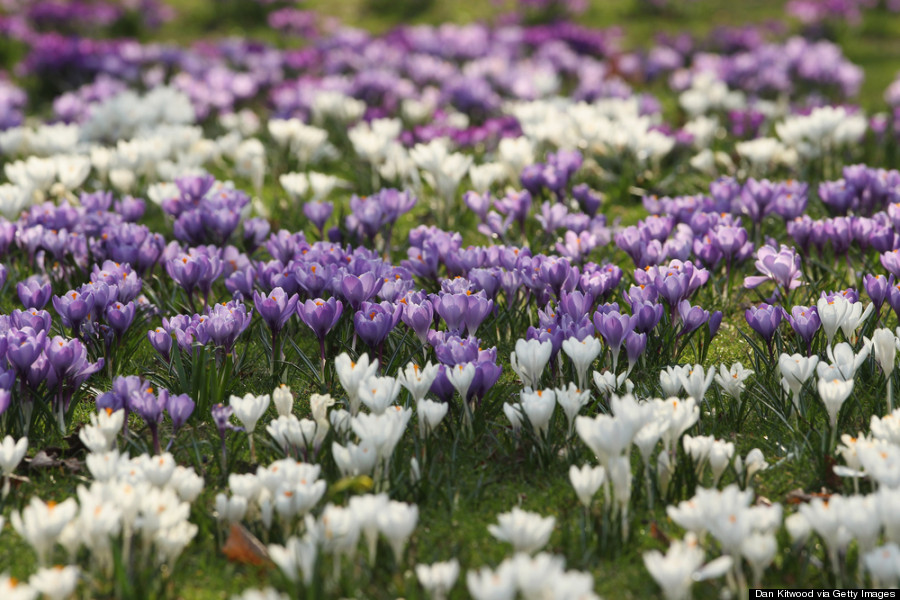 Flowers catch the sunshine in St James's Park on March 1, 2012 in London, England. (Photo by Dan Kitwood/Getty Images)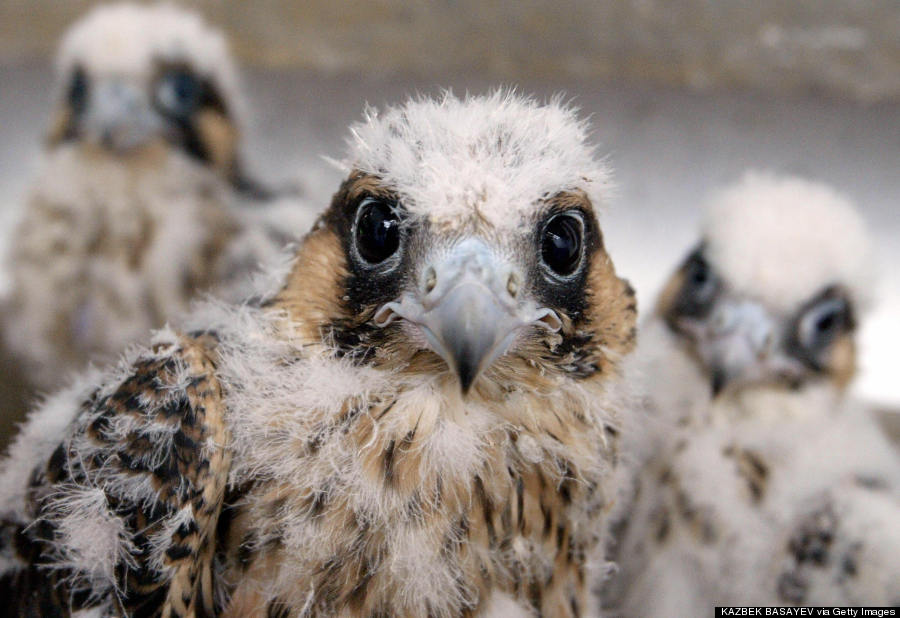 Picture taken 26 June 2007 shows falcon's nestling in near Vladikavkaz, Russia. (KAZBEK BASAYEV/AFP/Getty Images)
BEFORE YOU GO
PHOTO GALLERY
Awesome Animal Photos