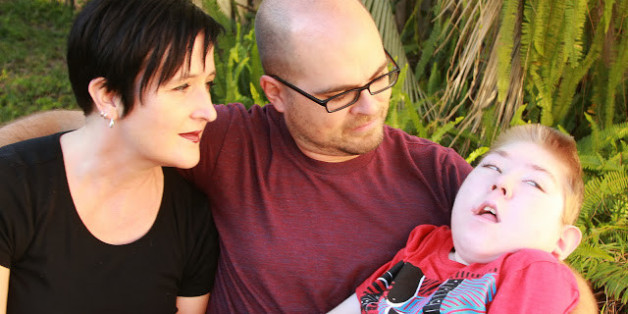 Before the death of her son, Florida mother Andrea Rediske fought to prove that the 11-year-old Ethan was unfit to take a standardized educational assessment test, even though the child was on his deathbed. Andrea now wants to make sure that other parents and children are not put in similar situations; but a recent letter from the state's top education official suggests that some state leaders do not want Andrea's wish to become a reality.
Florida Education Commissioner Pam Stewart sent a letter to state teachers Monday, informing them that despite "political efforts to attack assessments by using the tragic situations of children with special needs," it is necessary that the state test all children, regardless of special circumstances. The letter ostensibly came in response to a recently introduced state Senate bill named for Ethan Rediske and aiming to make it simpler for students with disabilities to get exemptions from standardized tests, according to Florida outlet WJCT News.
Ethan's story prompted national outrage last month after Andrea spoke out about the hurdles she had to jump through to get the severely ill boy -- who was born with cerebral palsy and had brain damage -- exempted from standardized tests. Since Ethan's death, Andrea has spoken in support of the Ethan Rediske Act, telling the Florida Board of Education that his situation "shows a stunning lack of compassion and even common sense on the part of the Department of Education," per The Washington Post.
Andrea also sees Stewart's letter as a slap in the face, positing that the letter referred to her as the "political efforts … using the tragic situations of children" for gain.
"I have put my very private grief out for public display and comment and judgment in the hopes that I could make a difference for another child like Ethan," said Rediske to local outlet WFTV. "What political motivation do I have? None. I am Ethan's mother."
Rick Roach, an Orange County School Board member who has advocated for students like Ethan, also spoke out against the letter.

"They're calling it a political attack by a mother who just buried her child," Roach told News 13 Orlando. "I'm just flabbergasted about the whole thing."
Stewart's letter also made the case that assessing students with special needs helps ensure they are being properly educated, and that failing to assess these students would mark a return to a time when they were treated as less equal. Her letter also notes that of the 1.7 million Florida students who took statewide assessments last year and the 30 who applied to be exempt from the testing, only 16 received exemptions.
Last month, the story of an elementary school-aged student named Michael gained attention after it was revealed that he takes Florida's standardized tests, even though he was born without a complete brain.
BEFORE YOU GO
PHOTO GALLERY
Teacher Controversies