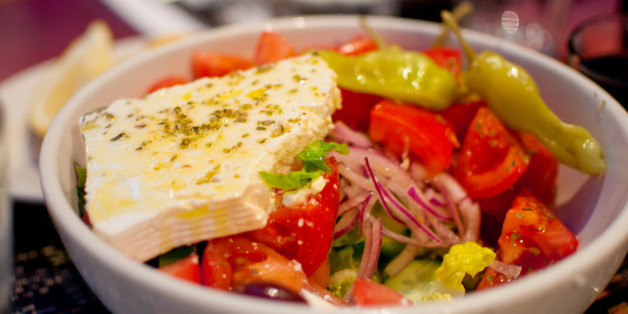 We have the Greeks to thank for so much of our modern day society. They paved the way for great philosophical minds to keep pushing us forward intellectually. They gave us the Olympic Games, and a desire to strive for athletic excellence. And, well, then there's democracy. Clearly, we owe a lot of who we are to Greece. We're thankful for all of it, but most of all, we're thankful for the feta.
The Greeks have singlehandedly shaped our modern society, and they have also -- and just as importantly -- shaped a way of eating that no country can rival. Not only is their cuisine swimming in fruity olive oil, drowned in red wine and full of mezedes, but it's also a diet that nutritionists across the board tout as the way to eat healthy. While we all try to eat like this, and happily so, the Greeks do it best. It's just their way of living, which explains why they're so much better at life than the rest of us.
PHOTO GALLERY
Greek Food List
Want to read more from HuffPost Taste? Follow us on Twitter, Facebook, Pinterest and Tumblr.
CORRECTION: A previous version of this story suggested that Halloumi was a Greek cheese when it is in fact a Cypriot cheese that is popular in Greece.
BEFORE YOU GO
PHOTO GALLERY
Greek Recipes