Halle Berry spoke out for the first time since welcoming her second child in October.
The new mom attended the Fame & Philanthropy Post Oscar party in Beverly Hills on Sunday, March 2, and told "Extra" that her 5-month-old son Maceo is "fantastic," as is his almost 6-year-old "great big sister" Nahla, who is even "more fantastic."
Berry, who stunned in a black vintage Versace dress at the post-Oscar event, admitted to People that she's been focused getting back in shape as she shoots the new TV series, "Extant."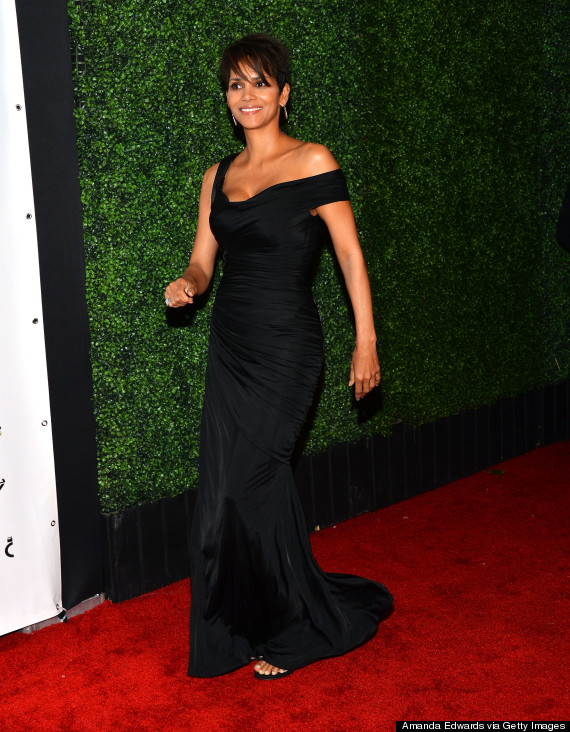 "You know, I'm working on a television show now, so I'm juggling working and being a mom and breastfeeding while I'm working," the 47-year-old explained, adding that she's "working hard" to lose the baby weight.
"I'm not quite where I want to be with my body," she said.
As for whether or not she'll have more kids with husband Olivier Martinez, Berry confessed that she thinks two is good enough for her.
"I'm surprised I had the one I just had! So I doubt God is going to bless me again," she said. "I think I'm done!"
BEFORE YOU GO
PHOTO GALLERY
Celebrity Babies 2014