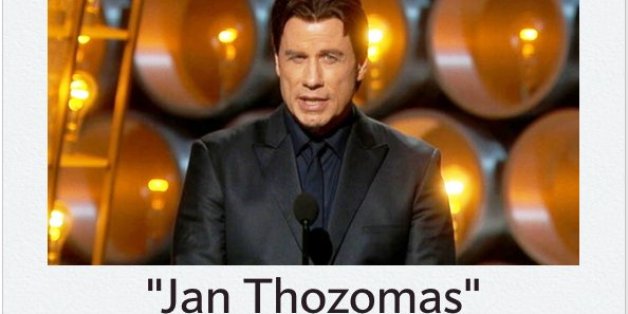 Disney's "Frozen" wins best animated feature. The highly covered song from Frozen, "Let It Go", wins best original song. John Travolta announces the wickedly talented Adele Dazeem will perform the song at the Oscars. Idina Menzel is the actual name of the Tony-winning actress who performed the song at the 86th Academy Awards ceremony on Sunday.
Menzel is a broadway veteran, having created roles in the original casts of "Rent" and "Wicked", not to mention the voice behind Elsa in "Frozen." We're not sure how the man behind Victor Bailerey (that's TRAVOLTIFIED for Travolta's "Welcome Back, Kotter" character, Vinnie Barbarino) flubbed Menzels's name, but we thought it'd be fun to see just what would happen if we entered some of the roles he's known for into Slate's hilarious Adele Dazeem Name Generator.
Please welcome the wickedly talented, the one and only, Jan Thozomas!
The disco dance king of "Saturday Night Fever"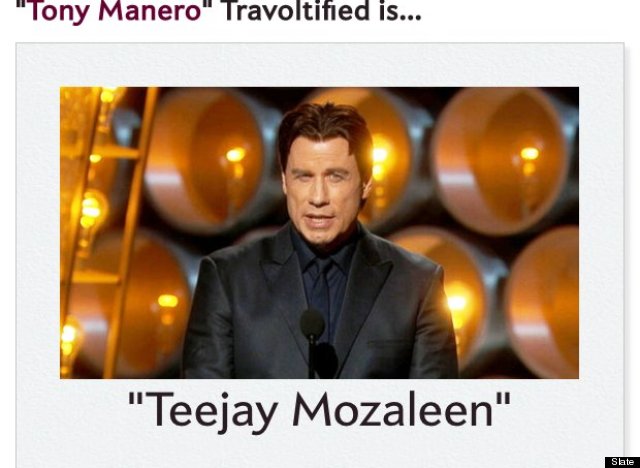 "Grease" is the word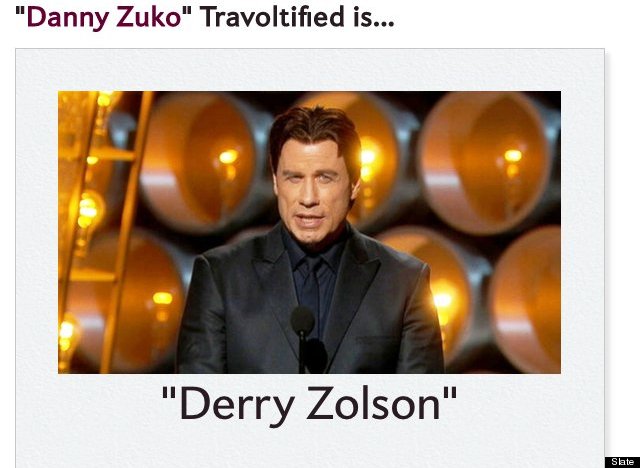 "Hairspray" was based on the Tony Award-winning musical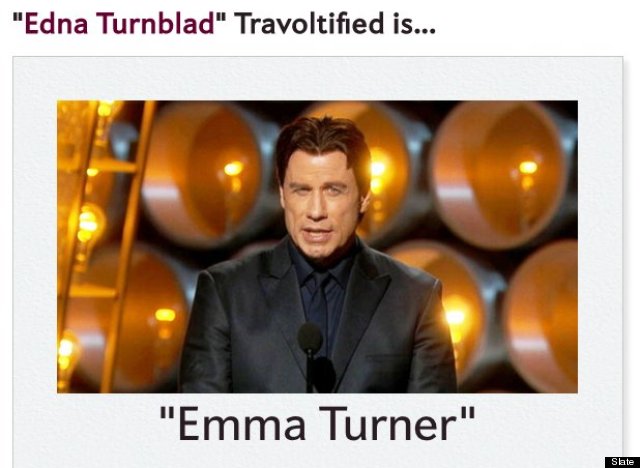 "Phenomenon" was about a man that discovers he now has super-intelligence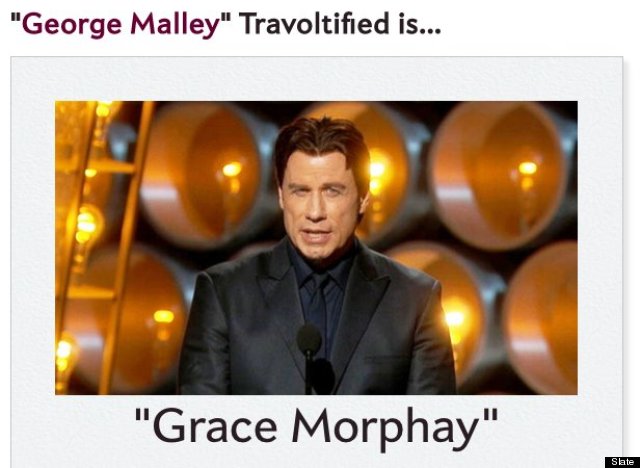 "Pulp Fiction" knows names and laying vengeance upon thee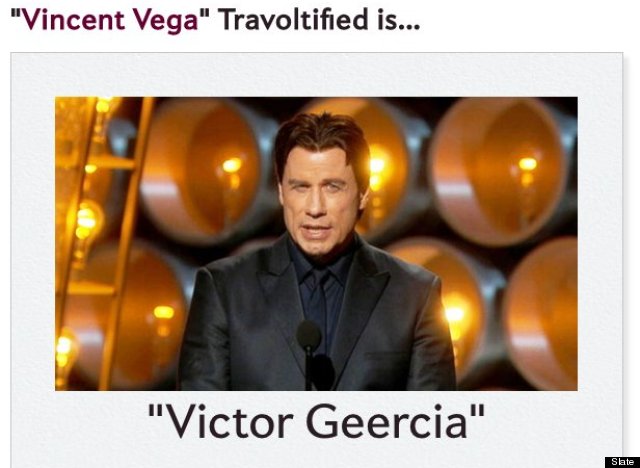 Be Cool, "Get Shorty"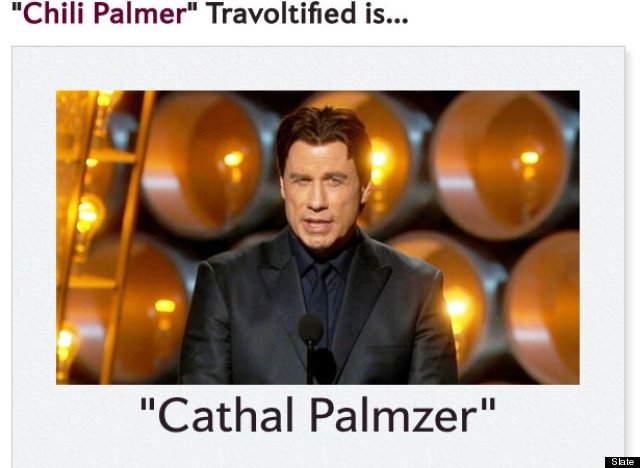 Watch Reece Zamirez get Idina's name right when she won a Tony for "Wicked"

Who is Reece Zamirez?!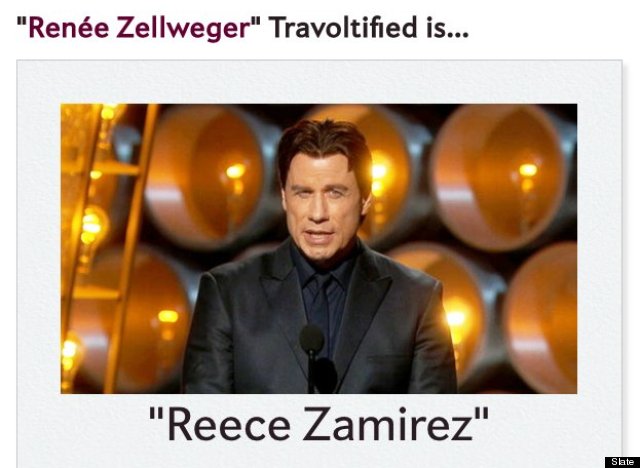 Do you think we should "Let It Go"?
BEFORE YOU GO
PHOTO GALLERY
Oscars 2014: Ellen DeGeneres' One-Liners