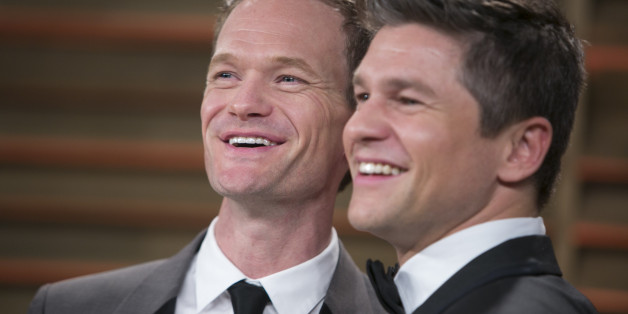 Neil Patrick Harris has chimed in on Ellen DeGeneres' skills as an Oscar host.
"I thought Ellen was great. I was watching the show, anticipating some big opening number, and then she just walked out and told some jokes, and brought everyone down in a casual way," the "How I Met Your Mother" star is quoted by Perez Hilton and Queerty as saying.
But it wasn't all praise. Harris, who has hosted both the Tony Awards and the Emmy Awards, gave mixed reviews to DeGeneres' headline-making pizza delivery stunt.
"That [pizza] bit went on for a while, didn't it? I won't lie to you about that," he reportedly said. "I was like, 'Where you going with the pizza, babe?'"
DeGeneres has received mixed views for the gig. The Daily Beast's Marlow Stern named DeGeneres "the best Oscar host in a decade," while Tim Goodman of The Hollywood Reporter felt she was "unpredictably off her game" during the broadcast.
Harris, who is gearing up to star in "Hedwig and the Angry Inch" on Broadway, isn't the gay icon to sound off on DeGeneres' hosting skills. When she was asked about having been the subject of a controversial joke DeGeneres told, Liza Minnelli told TMZ, "I think it went a little astray on her."
Still, Minnelli was quick to add, "She's a wonderful lady."
BEFORE YOU GO
PHOTO GALLERY
Oscars 2014