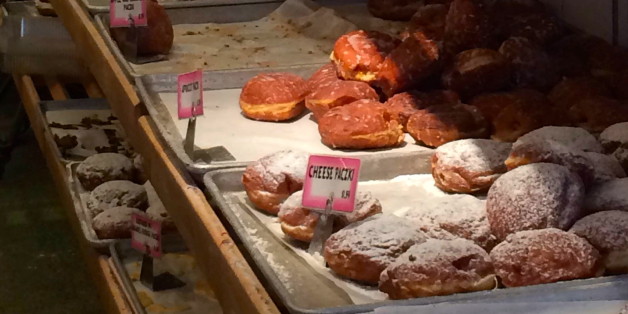 CHICAGO -- Dinkel's Bakery is a Mardi Gras madhouse on the morning of Fat Tuesday. A few patrons grab for coffee and king cakes in the 92-year-old North Side bakery, but what everyone is really there for are the paczki.
In cities around the country and particularly in the Polish communities of Midwestern cities like Chicago, Detroit and Cleveland, "Paczki Day" is a beloved tradition that dates back to the Middle Ages.
Making the fried, cream-filled paczki was a way observant Catholics could empty their stock of lard, sugar, eggs and fruit — foods typically avoided during the Lenten fast — before Ash Wednesday.
At Dinkel's in Chicago, the fryers have been working overtime since Paczki Day officially started last Thursday. An employee estimated that as of Tuesday's morning rush, the bakery had made roughly 18,000 paczki and would continue frying throughout the day.
In Hamtramck, the heavily Polish enclave of metro Detroit, groups like the Polish League of American Veterans have hosted paczek-eating contests and a neighborhood bar, Small's, serves up vodka-filled mini paczki (dubbed "paczki bombs.")
(See Paczki Recipes and more below)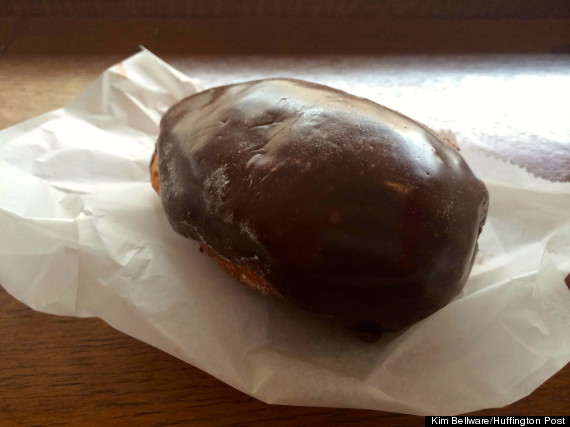 PACZKI POINTERS
The singular form of "paczki" is "paczek."
Debate roils over the "proper" pronunciation of the word, but popular pronunciations sound a lot like "PUNCH-key," "POONCH-key" or "POANCH-key." (Continue that unwinnable argument amongst yourselves in the comments section.)
Paczki Day officially falls on the Thursday before Ash Wednesday, though it's popularly celebrated on the same day as Fat Tuesday or Mardi Gras.
Traditional paczek fillings include rose-hip, cherry and prune, though most bakeries include more modern fillings like custard, chocolate, raspberry and lemon curd.
Don't be fooled by imitations. While paczki may look like jelly donuts, bismarks and the like, they are different: Paczki are eggier and denser. As Dobra Bielinski of Delightful Pastries explained to WBEZ in Chicago, "People really eat jelly-filled doughnuts for the filling, not the doughnut itself...With a paczki, what happens is that people eat it for the dough and not the filling. Relatively, there is less filling and and more dough. Once this cools off, when you bite it, it springs back, it doesn't collapse like pancake."
Want to make your own paczki? Check out our recipe for the fried treat below!
Kate-Abbey Lambertz contributed to this report
Want to read more from HuffPost Taste? Follow us on Twitter, Facebook, Pinterest and Tumblr.