We know, we know: Ohio is an ultra-important swing state. But this place is much more than a political pawn. Ohio is also more than just "the Midwest." And calling our dear Ohio a mere "fly-over state?" Don't even go there.
With so much to do, see, hike, ride, shop, taste, and explore, Ohio is just as worthy of its spot on the map as the big-kid tourist states. Here are 24 irrefutable reasons why.
1. Old Man's Cave
It's in Hocking Hills State Park, which is a playground of trickling waterfalls and massive rock formations. Old Man's Cave is the part of the park where a hermit named Richard Rowe hid out in the 1800s.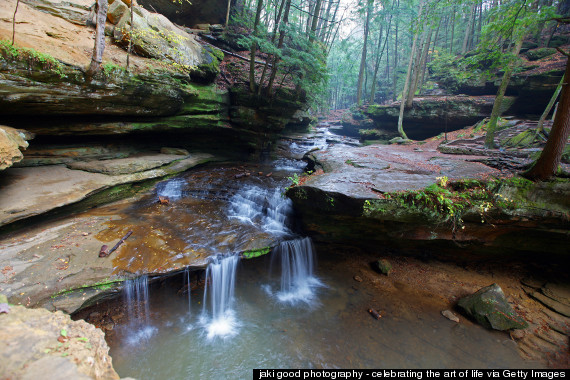 2. Young's Jersey Dairy
"At first they think it's nuts to drive 25 minutes for ice cream," says a fan of this working dairy farm outside Dayton. "Once they get there, they understand."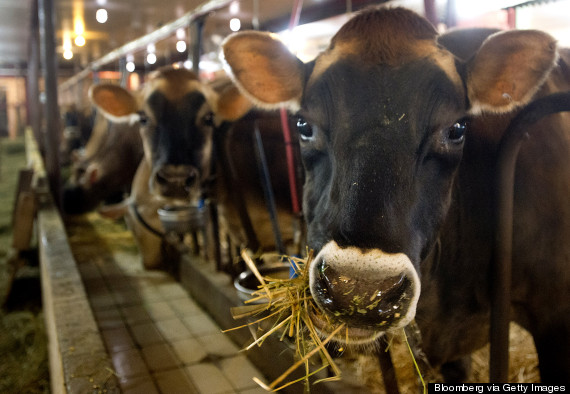 3. Lake Erie
Just because Ohio isn't on the West Coast doesn't mean it doesn't have a beach-y feel. Rent a log cabin or go camping on Lake Erie, Ohio's version of the Pacific. Does an ocean have miniature islands a ferry ride away, with tiny streets of boutiques and pubs? Didn't think so. 4. West Side Market
Ohioans do their grocery shopping at an indoor-outdoor food bonanza that's on the National Register of Historic Places. Some of the stalls have been run by the same families since 1912.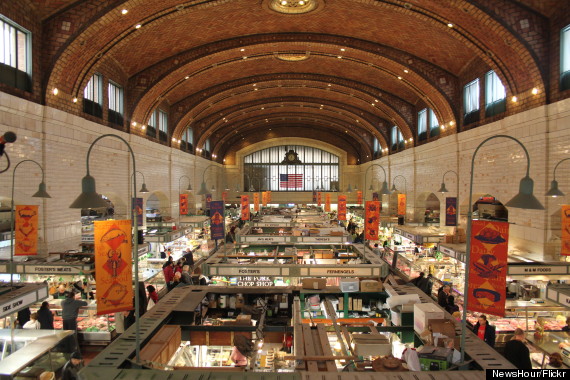 5. Ohio State football
Nowhere will you find a better expression of Ohio spirit than at a Buckeye game in "The Shoe."


6. Donatos
It's Ohio's cheesy, crusty, melty, doughy answer to Pizza Hut. And yes, you should order Donatos instead of going out to dinner during your visit to Ohio.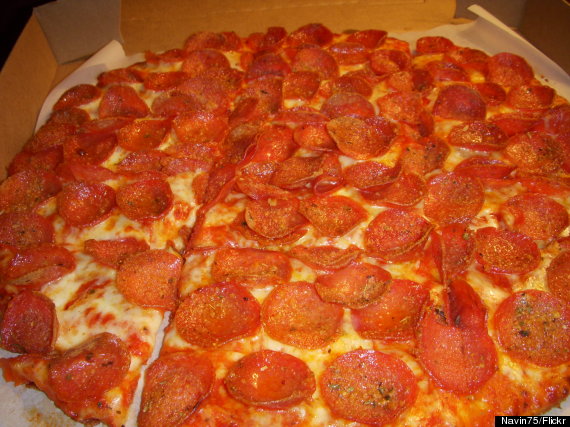 7. The John A. Roebling Suspension Bridge
Start walking in Cincinnati, stroll across the bridge, and POOF! You're in Kentucky.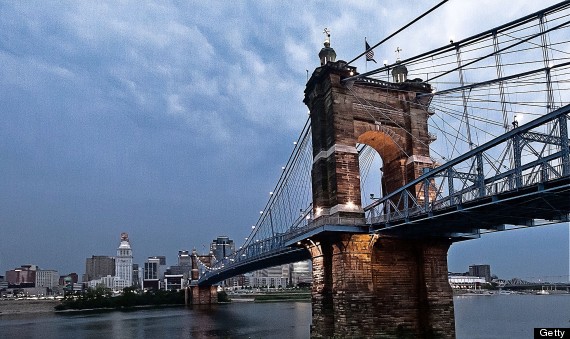 8. Yellow Springs
This charming rural town has been the home of Dave Chapelle. It was one of the last stops on the Underground Railroad. Every bed-and-breakfast owner knows each other, and there are really, really fluffy pancakes.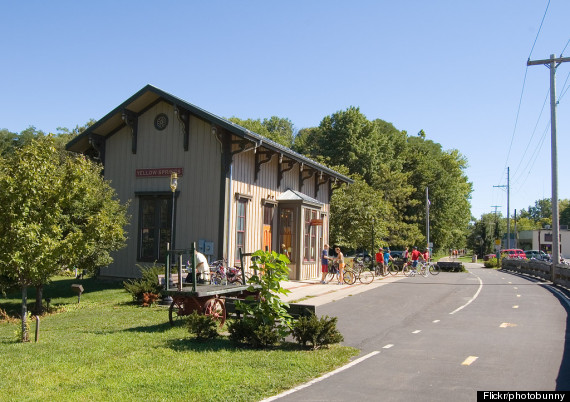 9. Cedar Point
THREE HUNDRED AND SIXTY FOUR ACRES of roller coasters, people. The second-oldest amusement park in the country. More rides than any park in the world. The world's longest drop on a "wing coaster." ...need we go on? 10. Skyline Chili
Cincinnati-style chili isn't made of the thick, beefy globules they wolf down in Texas. It's saucy, spicy and comes slathered over a heaping pile of spaghetti. There's debate on which parlor is the best in terms of quality, but most foodies agree that Skyline is a solid bet. Even John McCain loves it. 11. The 'Christmas Story' House
Only in Ohio can you hang out in Ralphie's real living room, complete with that crazy leg lamp. People are so into it, they do a 10k run through Cleveland leading up to the house every year. 12. Amish Country
In Ohio's Amish country, you'll find the typical livestock auctions and craft shops. But a zip-line tour over the tree canopy? Not something you see every day.

This photo of Tree Frog Canopy Tours Zipline is courtesy of TripAdvisor
13. The Ridges
This old lunatic asylum in Athens could be the setting for the scariest scary movie EVER. You can take a carriage ride around the property or go inside and visit the "stain" on the floor left by one patient's lifeless body.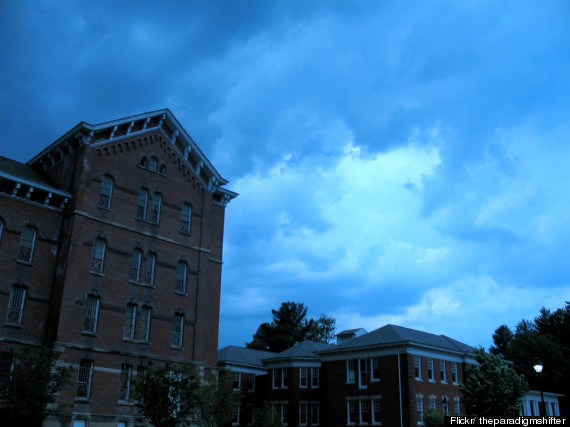 14. The River
The Ohio River is the ideal place to take a boat out, board a steam ship, or treat yourself to a classy waterfront dinner. The River is especially sparkly when viewed from the Cut-in-the-Hill (shh... that road is actually in Kentucky).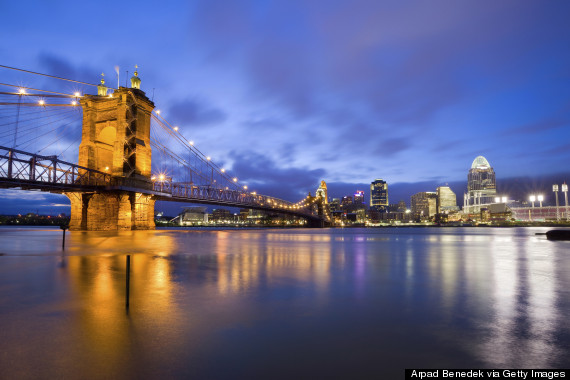 15. The Rock and Roll Hall of Fame
Plunked right by the lake, this is more than a museum. It's an epic shrine to the musicians that changed our lives... this year, that includes Kiss and Nirvana. 16. Graeter's Ice Cream
They literally make this ice cream two gallons at a time, using milk from actual Ohio cows. Try the black raspberry chocolate chip.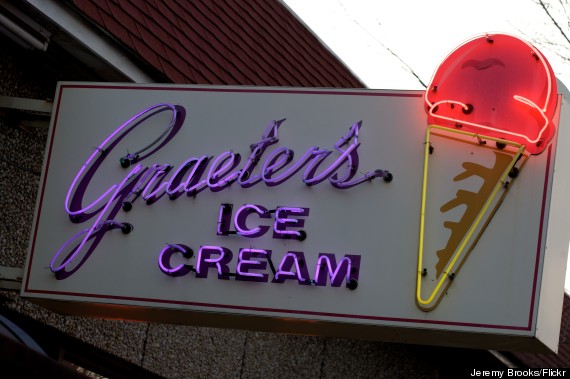 17. Warthers Museum
Yes, this is a museum of walnut, ebony, and ivory carvings... and one of Abraham Lincoln's funeral train, to be exact. People also come here to buy knives.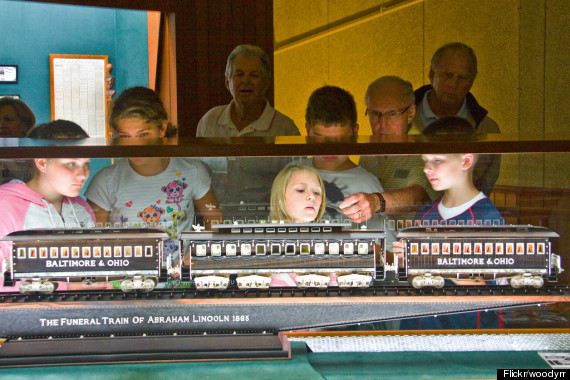 18. Dayton Aviation Heritage National Historical Park
Yeah, they flew their contraption for the first time in North Carolina. But Orville and Wilbur developed the design for the world's first airplane while living in Dayton. You can still visit their bicycle shop and flight test field.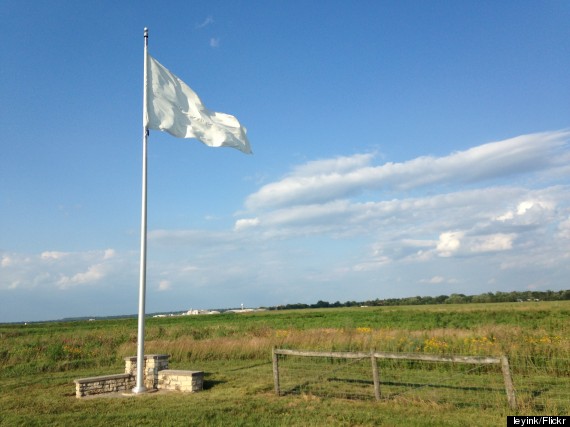 19. The Longaberger Basket
Only in Ohio do people design an office building in the shape of their company's product. Talk about dedication to your craft.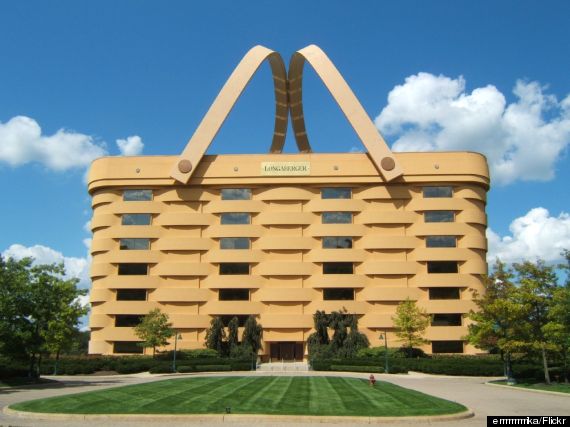 20. The Pro Football Hall of Fame
This building is sacred ground for football fans-- watch replays in the Super Bowl Theater, where the screen is big enough to make you feel like you're on the field.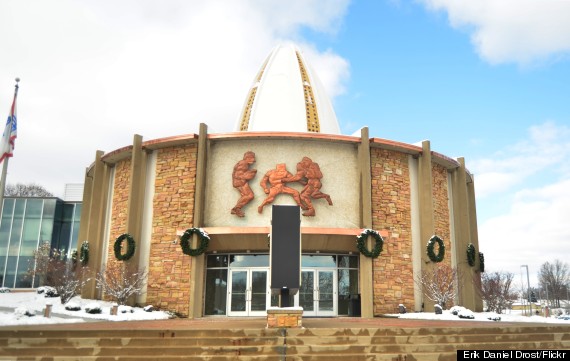 21. Stan Hywet Hall & Gardens
This lavish country estate was built for the founder of Goodyear Tires. Nowadays, regular people can walk his gardens and feel like a boss.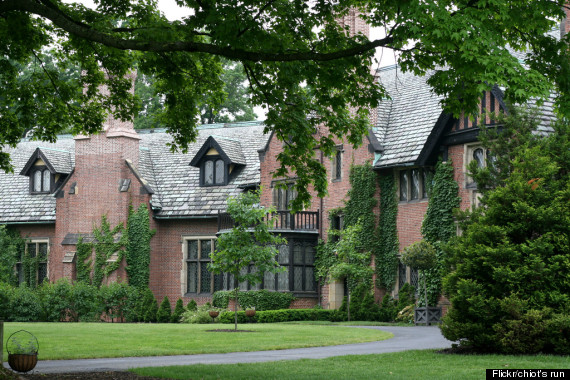 22. The Columbus Zoo and Aquarium
You can visit over 700 species of adorably obscure animals -- from the Asian small-clawed otter to the teensy-tiny tiger quoll -- at Ohio's ultimate zoo and aquarium. 23. Johnson's Island
During the Civil War, Union forces would capture and send Confederate prisoners-of-war to this island in Lake Erie. An estimated 15,000 people were jailed here, and you can still visit this monument to Ohio's prickly past.

This photo of Johnson's Island Confederate Cemetery is courtesy of TripAdvisor
24. The Akron National Hamburger Festival
It's a festival dedicated entirely to hamburgers. And if that doesn't make Ohio the most delicious state ever, we don't know what does.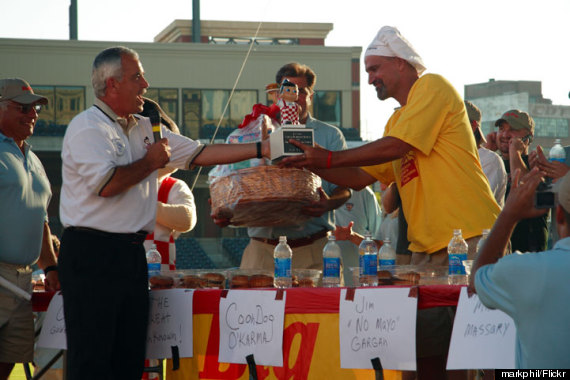 BEFORE YOU GO
PHOTO GALLERY
51 U.S. Attractions & Facts