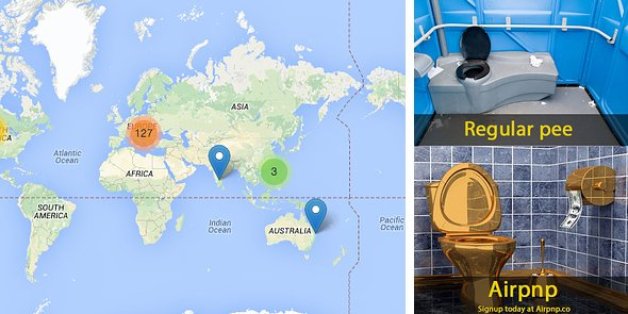 We can't pee-lieve this exists.
What Airbnb did for home rentals, a new app called Airpnp aims to do for toilets.
The app's co-creators came up with the idea when they couldn't find a place to urinate during Mardi Gras, Buzzfeed reports
Some hotels got in on the action to make money off their cans. The Big Easy's Pontchartrain Hotel advertises "marble floors, spotless toilets, and high quality handle towels," for the low, low price of $20 when nature calls on Airpnp, according to Buzzfeed.
Gawker points out that the app, as clever as it may be, hasn't caught on much outside of New Orleans "and Antwerp, Belgium, for some reason." But it is a valiant attempt to monetize the unrelenting terror and pain that comes from drinking in a city with too few public restrooms.
BEFORE YOU GO
PHOTO GALLERY
Inventions You'll Never See