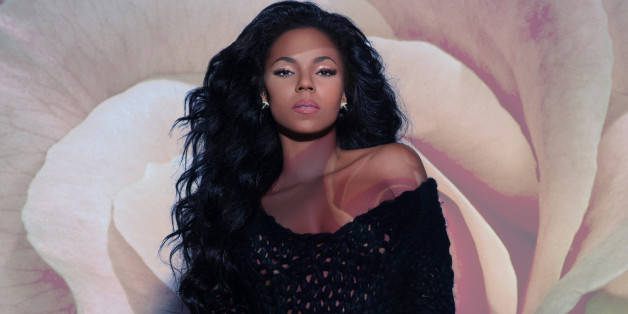 Heartache and personal growth are two things everyone can relate to. And you can find plenty of both on "BraveHeart," the new album from the hip-hop and R&B songstress Ashanti.
"BraveHeart" is the 33-year-old Grammy winner's first album in nearly six years. And as expected, the long-awaited 13-track opus features the singer tapping into her R&B roots and collaborating with the likes of Rick Ross and Beanie Man for the album's two lead singles, "I Got It" and "First Real Love."
During a recent interview with The Huffington Post, Ashanti opened up on recording the album, how her defunct romance with the rapper Nelly inspired some of her writing process, and details on her rising acting career.
How would you describe the meaning behind the album's title, "BraveHeart"?
There's a few things about it. The title kind of speaks for itself, just being brave and having heart in everything that you do in life. I feel that this album is my most vulnerable, my bravest album that I've spoken the most about personal experiences. My last album came out in 2008 and here we are in 2014, and I've grown, obviously. The music industry has changed so much. And people have seen me go through so many things in the public, whether it's my personal life or my career, and I feel like a lot of answers [are] in this album.
Were there any difficulties adjusting to today's R&B scene, in comparison to your last project?
Not so much difficult to adapt, but more so being brave in sticking to my roots and sticking to what my core fans love me for, in addition to understanding that things evolve. And it's good to be creative and it's good to try new things. Not totally abandoning where you came from musically, but kind of enhancing. So it's kind of like giving the best of both worlds. Like showing your growth and showing your progression, but not necessarily abandoning what people love you for.
How much of an impact did your public relationship with Nelly affect your writing process?

I definitely feel like my situation has played a huge role in the records and how I felt. As far as dropping a 'hot 16' [song verse], I might have recorded them but they didn't make the album. [Laughs] There is a record that I have called "Scars" that is weird, because [it's] talking about being scarred in a relationship, but it's not a ballad. It's a head nod record. So I think that was a great twist for me.
Aside from everyone that you worked with on this album, noticeably absent is your Murder Inc. family. Can fans expect a reunion of some sort in the near future?
Me and Ja [Rule] was in the studio not too long ago. And I was playing him some records ... The thing about me and Ja is, our chemistry is undeniable. It doesn't take a lot for us to get into the studio and come out with something crazy. So at this point we both are kind of like doing our own thing because we know we're superior in what we can do together. But I think later on we can see a little collabo, reunion. [Laughs]
Last month Irv Gotti posted his thoughts, via his Instagram account, on his past idea of teaming Ja Rule, Jay-Z and DMX for an album. By chance, do you recall any of the conversations during that period?
Oh my God, that would have been phenomenal! I remember when were at a hotel and I came downstairs to the lobby and Jay and Irv were sitting at the table, and they were talking about putting that tour together. This was probably around 2003, 2004. And it was going to be Ja, Jay and X. And I was like, "Nah, I want to be on there, too." [Laughs]
But I remember just the excitement of that possibly happening. And it's unfortunate that it didn't happen, but I think it would've been something monumental because all of them are just so super creative and their energy is amazing. That would've been something crazy! And I would've "Deebo'd" my way in. [Laughs]
In addition to your music career, you've also been busy making a name for yourself as an actress. Are you currently working on any new television or movie projects?
Absolutely. I'm more so into executive producing and doing things behind the scenes. But I have a couple of ideas about things I want to do. Obviously more film. TV has a lot of money in it right now … If you do it right and you're with a great network and you have a good product ... Because right now it's all about being visual and being in millions of homes across the country to keep the visibility out there.
When you say television, are you referring to reality television, or something more scripted, similar to your past role on "Army Wives"?
If I had it my way, it would be all three [film, scripted TV and reality TV]. But in a way that I can control it. I'm not necessarily a candidate for a person to have a camera following me all around every day. But if it's something that I could control what they see and what they don't see, in certain aspects, then that's different.
It's crazy, because I was approached years ago to do a reality show and I was like, "WHAT!? Never!" But now, they're coming out with these eight-figure deals, we may have to revisit that. [Laughs]

BEFORE YOU GO
PHOTO GALLERY
Ashanti Photos