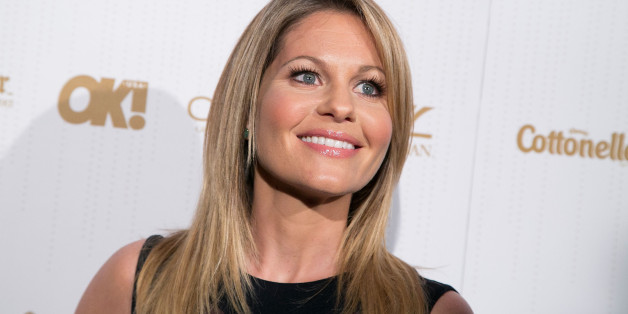 "Full House" star Candace Cameron-Bure wants the Facebook haters to know that she sees their comments and she's not impressed.
Cameron-Bure is back in the spotlight following the announcement she will appear on Season 18 of "Dancing with the Stars." On Feb. 28, the actress took to her blog to discuss the criticism she has been receiving as her Facebook fan base grows, many regarding her Christian views.
"[L]ately, as my FB page has been growing rapidly with new 'likes,' it's becoming a sensitive issue for me to post because of the dread in my heart knowing I am going to get discouraging comments," she wrote, later adding: "[A]ll I see is a bunch of religious people throwing around bible verses attacking each other and bunch of non-religous [sic] people wondering why in the world they would ever want to be a part of this group?!"
She went on to say that she won't make her Facebook page -- which has more than 500,000 likes -- all about religion.
I also share with you what is most precious in my life; my family! My Facebook Page is not a Christian blog, it's not a Jesus FB page and it's not a place I'm going to flood with constant scriptural photos or only Christian articles. It doesn't mean that because I don't do those things, that Jesus isn't the love of my life. We all have our own personality and my FB is a reflection of the true me, faulty and all! I'm sure some posts will make you smile and others might disappoint you. I wont ever stop being the real me to be an illusion of a better but fake Christian version of myself.
Back in January, Cameron-Bure's Christian values made headlines after she told HuffPost Live host Nancy Redd that she takes a "submissive" role in her marriage to NHL player Val Bure. She clarified that she meant the Biblical definition of "submissive," which she claimed has more of a "meek" connotation as opposed to a "weak" one.
The topic arose while Cameron-Bure was promoting her book, "Balancing It All: My Story of Juggling Priorities and Purpose."
BEFORE YOU GO
PHOTO GALLERY
Celebrity News & Photos